The Cannabis Society Executive Business Conference - Jerusalem (Invite Only...
Description
The Cannabis Society is proud to present our Jerusalem Executive Business Conference on August 21st.
We are dedicated to fostering the cannabis community through events, conferences, dinners, & many more. Join us for a unique deal-making session and to hear from industry experts, entrepreneurs, investors and service providers on what is to come in this emerging industry.
TENTATIVE SCHEDULE:
11:00 AM Registration
11:30 AM Opening remarks by The Cannabis Society
11:45 AM Keynotes
12:15 PM Panel Discussions
1:15 PM BREAK
1:45 PM Panel Discussions
2:15 PM Innovators Hub
2:45 PM Networking & Deal Making
CONFIRMED PARTICIPANTS: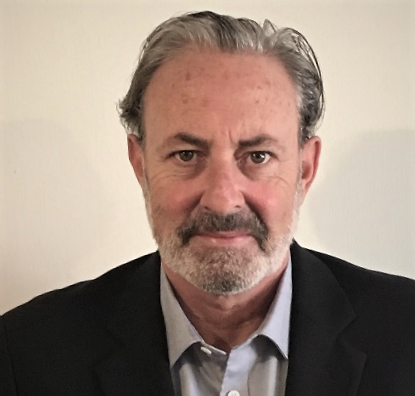 Eyal Mishori, Head, Global Business Dev., BOL - Breath of Life Pharma
Over 25 years of vast international business experience and executive positioning within diversified multinational companies and international markets, including Europe, North America, Africa, Asia and the Middle-East, combining multi-million dollars' worth of successful businesses and projects in emerging markets and industries, including: Telecom and Mobile; Marketing and Branding; Food and Beverage; Retail; Logistics and Distribution; Agriculture and Rural development;
Founder of an innovative accelerator hub of safe, effective, accurate, consistent and pure Pharma-grade medicinal and wellness cannabis-based products and delivery systems;
Eyal brings his knowledge and skills into propelling Breath-of-Life forward to strong international foundations, short and long-term strategies and strategic alliances- paving the way forward to a powerful positioning and global leadership.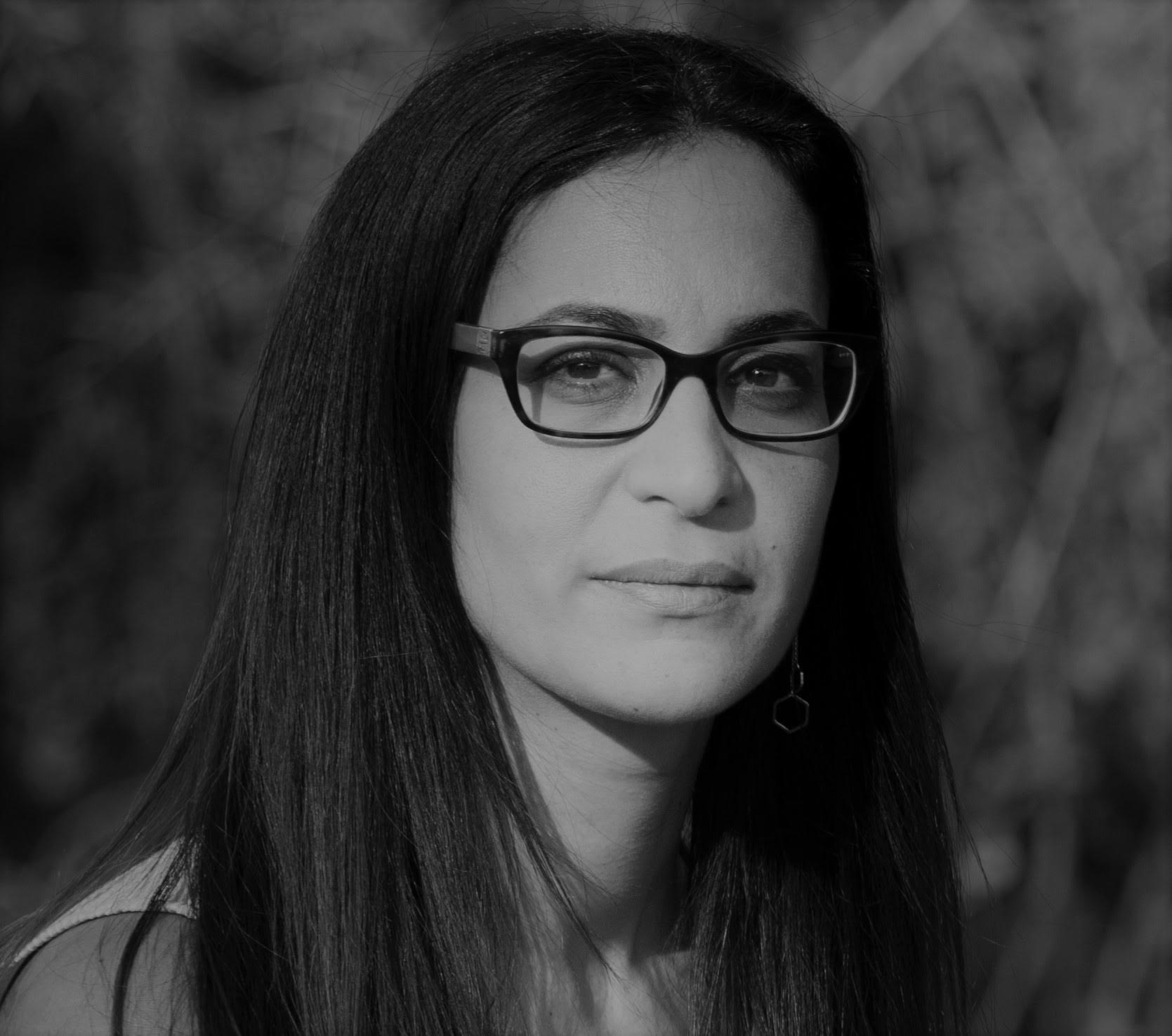 Dr. Inbar Maymon Pomeranchik, PhD, Founder, Biodiligence; Founder, Montana; Director, Ananda Developments
Scientific Due Diligence Expert, Specializing in the Israeli and the Global Medical Cannabis Industry.
Inbar holds a PhD in plant sciences molecular biology from the Hebrew University of Jerusalem and Post Doctorate from the prestigious Weizmann Institute.
After 15 years of molecular & genetic research and development, Inbar has a hand- on experience in all aspects of the Biotech industry: from academic research to commercial project lead, from small startups to large corporations.
Inbar has taken her knowledge and applied it to the cannabis Industry. She serves as a director and advisor of companies in the UK, Canada, Puerto Rico, South America, and Israel and is responsible for the scientific due diligence in a large number of companies.
Due to Inbar's vast knowledge, you will often see her speaking at global conferences, sharing her knowledge and exposing investors to insights, various opportunities, and key industry topics.
Added value:
• Vast experience in biotechnology, agricultural biotechnology, and medical cannabis.
• Wide perspective on global Cannatech market.
• True understanding of all parameters influencing investors' decision making from global demand to local regulations.
• Wide personal network within the biotech and medical cannabis industries and in academia.
• Ability to free investors from long initial screenings of irrelevant technologies, thus allowing them to focus on the evaluation of opportunities and value maximization.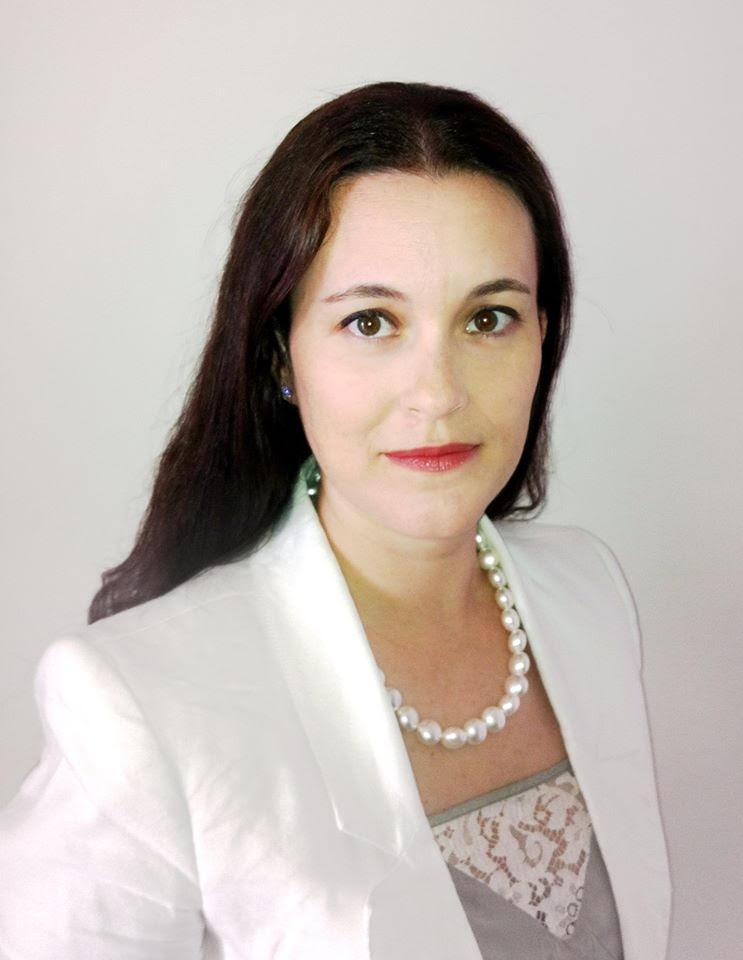 Shiry Eden, CEO and Founder, NISHOT
Shiry Eden is CEO and Founder at NISHOT, a strategy and analysis firm focusing on the global cannabis industry. Since 2018, Nishot also serves as an advisor to the Israeli-global oriented mutual fund "SELA CANNABIS".
Eden has over 20 years of experience as an economist and strategic advisor for medium to large-scale corporates in Israel, with expertise in the capital market. Prior to the establishment of Nishot, she founded and managed Eden Communications and LivingGift, served as a corporate communications manager in the second largest investment house in Israel, media advisor for the Minister of Defense, and an economist in the Budget Department of the Ministry of Defense.
Eden holds a BA in Economics and Communications from the Hebrew University and an MBA from Tel Aviv University.
David Hess, Co-Founder & President, Tress Capital, LLC
David Hess is President and Co-Founder of Tress Capital, LLC. Founded in 2013, Tress Capital is a strategic venture capital firm embedded at the core of the global cannabis sector. Tress originates and manages investment for high-net-worth, family office, and institutional investors. Tress has a track record of successful industry investment and works closely with its companies and the industry providing active value-add support. The Tress portfolio includes industry leaders such as SC Labs, Headset, Baker Technologies, Cannabis Now, Grownetics, North Bud and Infusion Biosciences. A two time cancer survivor, David was introduced to the vast benefits of medical cannabis while undergoing cancer treatments in 2001 and again in 2003. David has since dedicated himself to furthering research, awareness, and business opportunities in the expanding cannabis industry.
Ronnie Jaegermann, Partner - Head of Investment Banking, ALONI HAFT GROUP
Ronnie Jaegermann is a partner at Aloni Haft Group. He is a highly experienced entrepreneur and investment banker. He has experience in growing a business from start-up to a selling profitable company. Jaegermann is experienced in advising SMB's on raising debt and equity from financial institutions and private investors. He has been involved in successful fund raising exceeding $350 million in the last 15 years, and raised capital more than 19 times on different stock exchanges.
Jaegermann has a special understanding of the retail and high tech industries concentrating on raising capital through RTO's on the TSX -v The Toronto Stock Exchnage venture and raising capital on the Canadian Securities Exchange ( The CSE).
Jaegermann is a board member of WWT, a company providing smart irrigation solutions to the cannabis industry. He is currently in charge of M&A for the company raising $5MM in an RTO on the TSXV. Jaegermann is also a finance advisor to Innocan Pharma and Cannibble Foodtech Ltd and former advisor of Cannabis Pharmaceutical Inc. (OTC CNBX).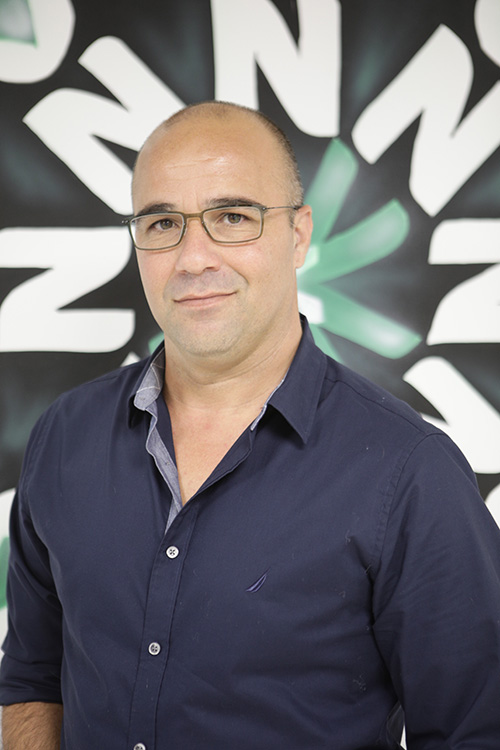 Golan Bitton, CEO & Co-Founder, Univo Pharmaceuticals
Golan has 22 years of managerial experience in the Israeli Ministry of Defense. He Implemented and managed multi-million dollar projects for the Israeli Government. Golan holds a B.A. in Economics from Max Stern Academic College and Computer Engineering from Negev University.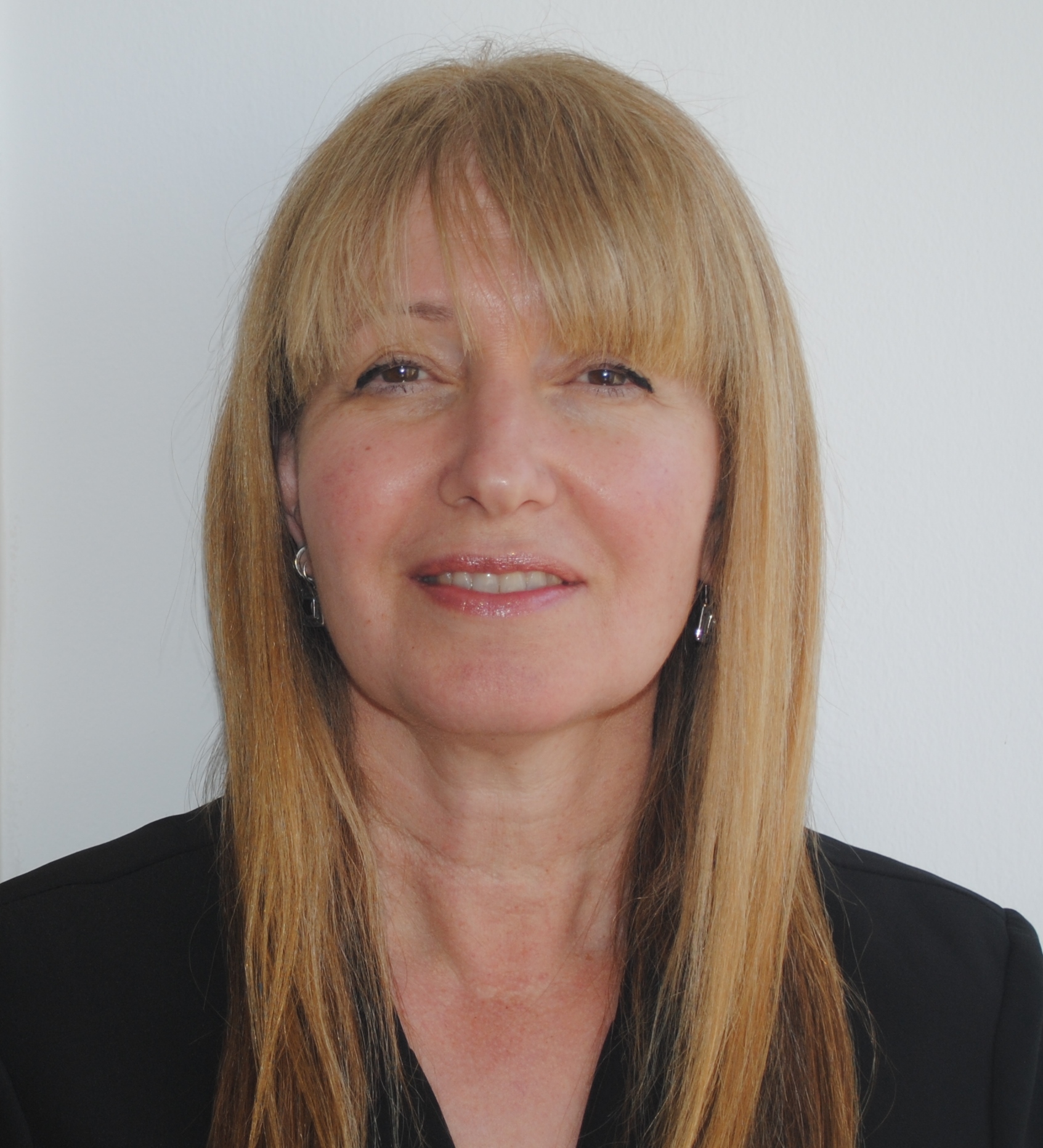 Prof. Hinanit Koltai, PhD, Senior Research Scientist, ARO, Vocani Center
Prof. Hinanit Koltai, PhD, is a Senior Research Scientist at the Agricultural Research Organization, Volcani Center, Israel. She is the Editor of books and a member of Editorial boards in international scientific journals. She is a leading Author of more than 80 peer reviewed publications and more than 30 book chapters and invited reviews and she holds 9 patents. She teaches plant development and medical cannabis courses in Bar Ilan University, Israel.
Research in Koltai lab is focused on deciphering the "entourage effect" between cannabis compounds while specifying active pharmaceutical ingredients (API) from cannabis and their medical activity at the physiological and molecular levels in human cells and tissues. The lab combines state of the art chemistry and cellular and molecular biology tools, making novel discoveries in this field. Research results are IP protected; they are published in international scientific journals and form a scientific basis for the development of the new generation of cannabis-based medical products.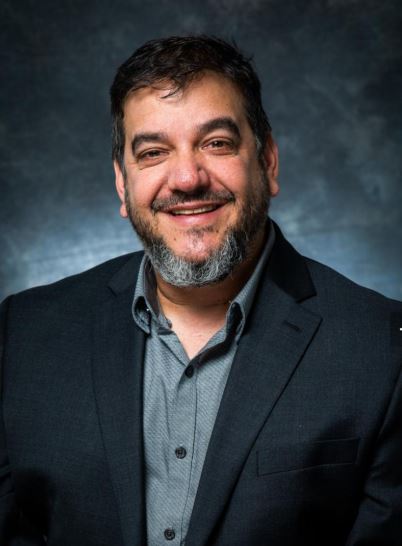 Saul Kaye, Founder & CEO of iCAN: israel-cannabis
Saul Kaye is the founder and CEO of iCAN: Israel-cannabis and a true leader in the Global Cannabis Ecosystem. Saul is an industry advisor to the Medical Cannabis Caucus of the Knesset as well as an advisor to the Ministries of Economy and Health in Israel. Saul is a licensed pharmacist and a successful entrepreneur with both retail and e-commerce experience. He has founded multiple companies spanning six countries across the US, Europe, Israel and Australia.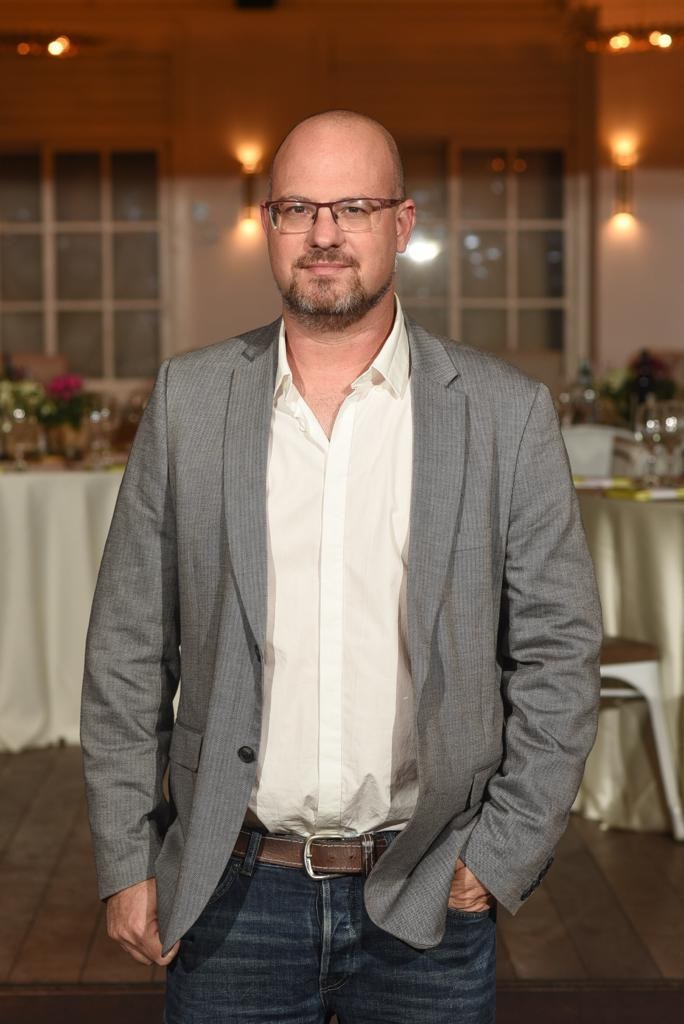 Itai Rogel, Head of Business Development, The Bazelet Group
Itai Rogel is the Head of Business Development at The Bazelet Group. He is charge of developing new business opportunities both in Israel and on the international medical cannabis market. Rogel is setting up joint ventrures with European and Canadian companies in the space, for manufacture and import/export of medical cannabis.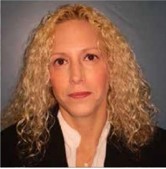 Iris Bincovich, CEO, InnoCan Pharma Ltd
Mrs. Iris Bincovich is a experienced healthcare manager, with a proven track record in developing global business strategies to open and penetrate new markets. With nearly 20 years of international marketing, biz dev and sales experience, she has led and managed hundreds of successful international transactions in the OTC, cosmetics and dermatology sector.

Iris was formerly the VP Global Marketing & Sales for the OTC botanical specialist, Kamedis, where she established their successful International marketing strategy including establishing digital marketing platform and global e-commerce site. She has also led the marketing/sales strategy and world-wide distribution network for a variety of dermatology, cosmetic and OTC companies (Promedico (Wellcome), Pollogen (Lumenis; NASDAQ: LMNS), Starlet Derma, Power Paper) and has worked with leading international cosmetic customers (Estee Lauder, L'Oreal, J&J, Channel, etc.).

Whilst serving as the Business Unit Manager for Tagra, she accompanied the biotechnology startup from early stage to commercialization and established their worldwide distribution network.

She holds a BA in Chemistry from the Israel Institute of Technology, Israel, an Associate Degree in PR, Advertising and Public Speaking from Haifa University, Israel and an Associate Degree in Marketing and Business Development from Los Angeles College, USA.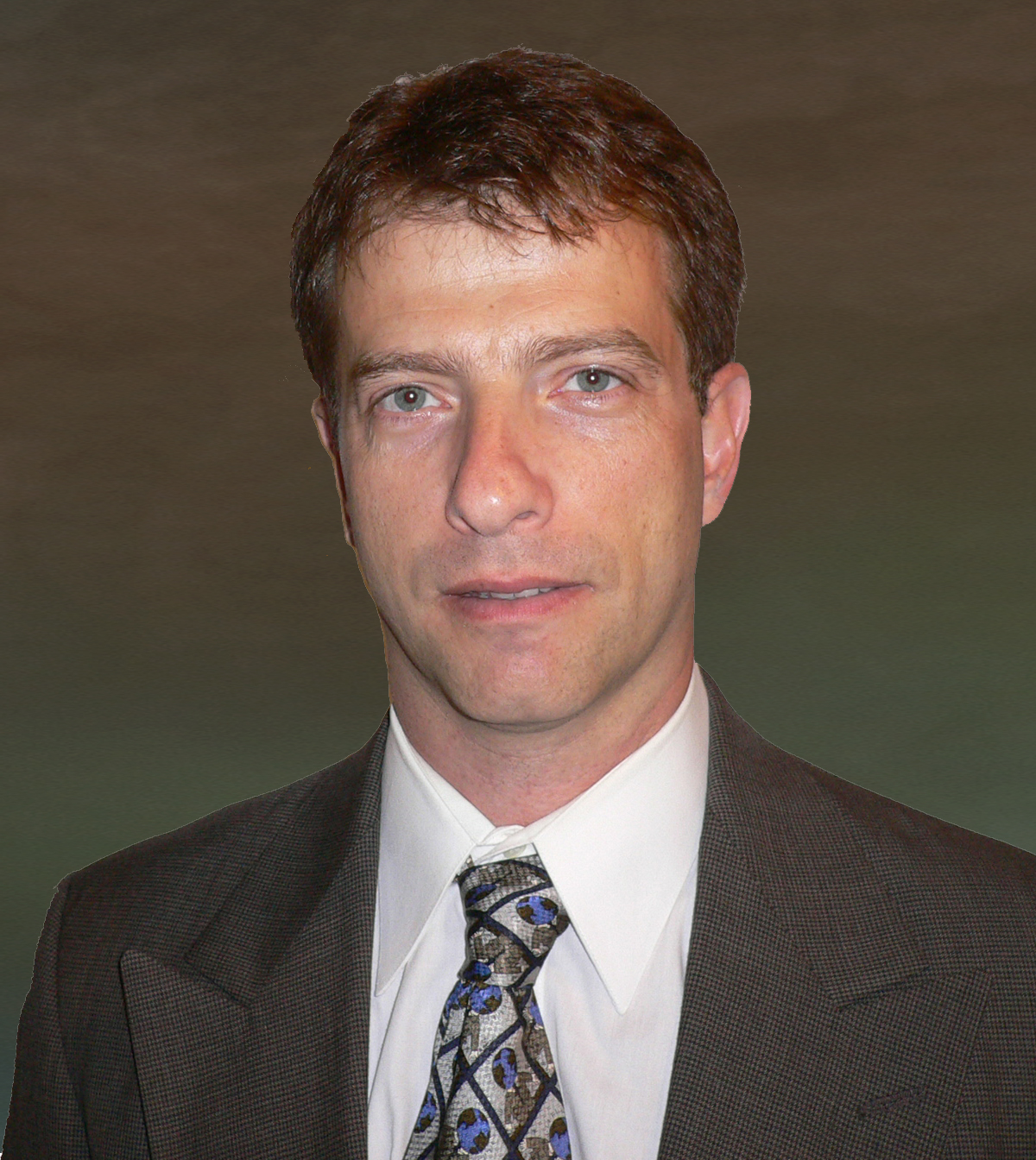 Ofer Spottheim,

CEO Cannadu VC, MEDICAL CANNABIS & LIFE SCIENCES INVESTMENT FUND

One of the most prominent and well-connected individuals in the Cannabis Industry in Israel. Mr. Spottheim has 25 years experience in the medical device, greenhouse energy, internet and energy fields. Ex-Acting CEO of 'Cann10'. He currently holds several US, European and Australian patents. Mr. Spottheim received his Bachelor's Degree in Economics from Tel Aviv University.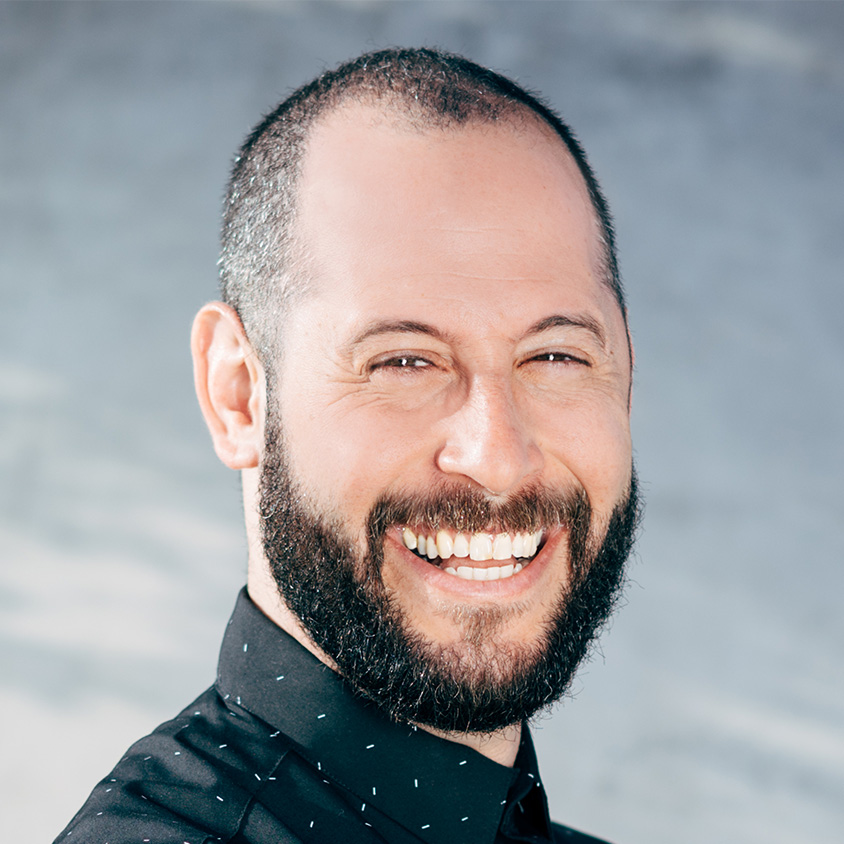 Omer Zerahia, Executive Vice President, Strategic Partnerships, CANNDOC Pharma
Omer Zerahia is the Executive Vice President at CANNDOC Pharma (TASE: INCR).
CANNDOC has been pioneering pharma-grade cannabis since 2008. Over the years, CANNDOC provided more than 500,000 doses to patients, establishing its position as a venerable player in this global industry, demonstrating significant expertise across the entire value chain from research, cultivation, and processing, to product development and advanced GMP clinical trials pipeline initiation.
Driven by the mission of meeting patients' needs and improving their quality of life, CANNDOC holds product efficacy to be of paramount importance, delivering Good Manufacturing Practice (GMP) pharma-grade cannabis solutions to achieve better patient health and treatment outcomes.
As CANNDOC's Executive Vice President, Omer has been leading the planning and the implementation of CANNDOC's global and local business strategy, diversifying and expanding its global production and distribution capabilities through joint ventures and commercial agreements across the globe.
For the past 15 years, Omer founded and managed several companies, with the latter being acquired in 2016. With cross-sector experience, spanning entrepreneurship, business, and academics, Omer has been acting as a director and a consultant for several Israeli technology companies, leading deal-making, global partnerships, and major investments.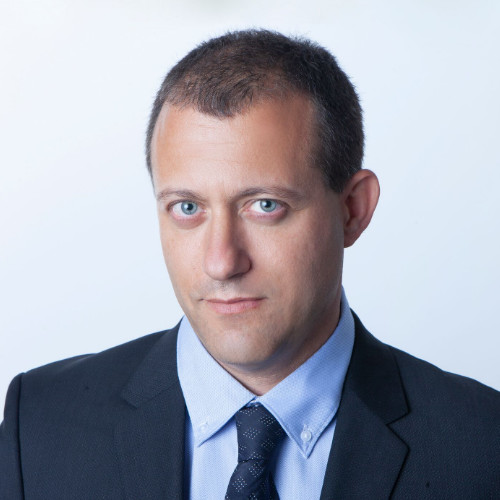 Nir Peles, Founder, BOD Member & VP Business Development at Cannassure
Nir Peles, Founder, BOD Member & VP Business Development at Cannassure (TASE symbol: CSURE). Cannassure is launching a complete, vertically integrated, medical cannabis operation whose activity includes breeding, Indoor cultivation, extraction, R&D and distribution of medical cannabis products The company is a spin-off of Solbar Food Technologies (635% shareholder), a 60 year, leading manufacturer of food products in Israel, providing Cannassure with decades of knowledge and experience in botanical extraction and manufacturing.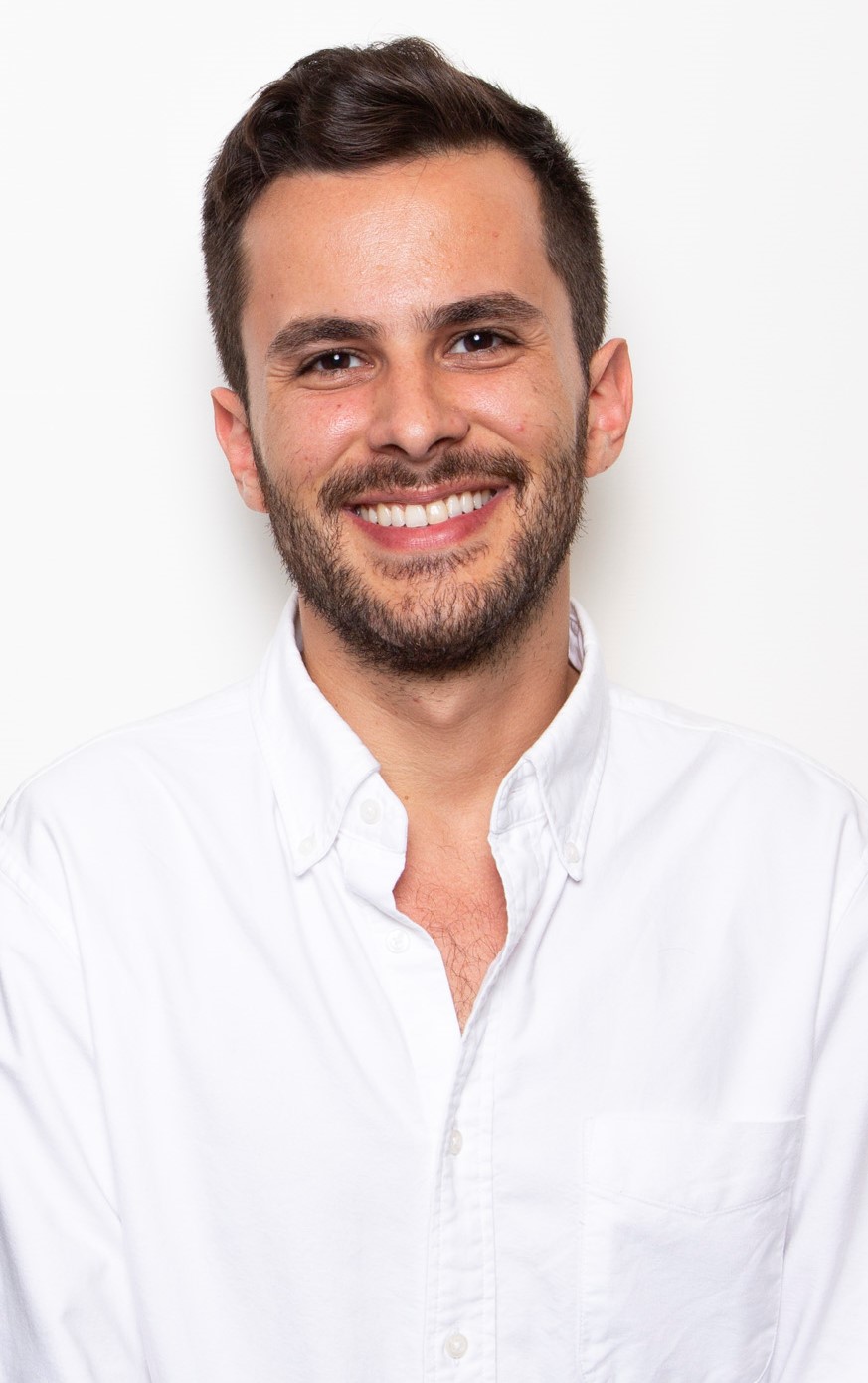 Yotam Hod, CEO & Co-Founder, Asana Bio Group
Yotam is the CEO & Co-Founder of Asana Bio Group, an Israeli holding company specializing in scientific advancements in the field of medical cannabis. Some of its activities include:
Lumir Lab - a Center of Excellence for Applicational Cannabis R&D, located at the Hebrew University Campus, providing evidence-based cannabis solutions through its global leading scientific team, led by some of the greatest scientists in the field of cannabinoids, and its dedicated infrastructure that consists of the full value chain necessary for medical cannabis-based product development - analytical chemistry, pharmacology, toxicology as well as pre-clinical & clinical capabilities.
Gynica - Gynica is changing the culture of gynecological treatment through clinically-proven, cannabis-based solutions, developing medical treatments based on innovative technology and an advanced understanding of the pharmacological effects of cannabinoids, that target specifically female symptoms and diseases.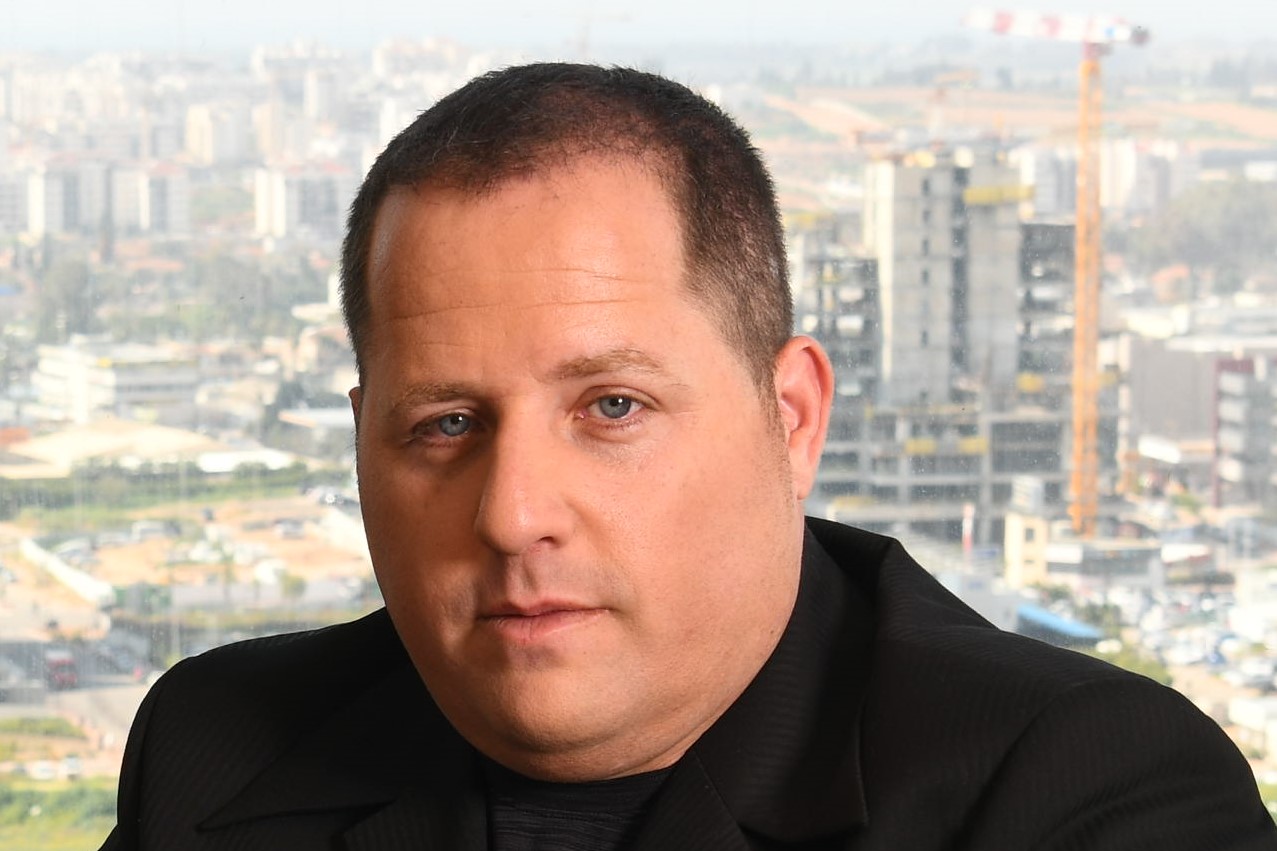 lad Barkan, CTO, Cannibble

A leading international brand developer. Expert in product development with more than 15 years in leading food industries including establishing and managing manufacturing facilities Food science and ingredient functionality knowledge. Experiences in testing and commercializing food products in a manufacturing facility.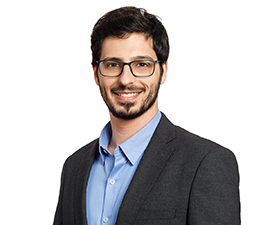 Adam Dozetas, Lawyer, Shibolet & Co.
Adam Dozetas is a lawyer and a member of Shibolet & Co. Law Firm's High-Tech department.
He also leads the firm's Cannabis practice.
Shibolet & Co. Law Firm is one of the first Israeli law firms to be heavily active in the Israeli cannabis industry.
Currently the firm's cannabis practice consists of over 10 professionals and boasts an impressive cannabis client portfolio consisting of local Israeli companies spanning the entire Israeli supply chain, R&D companies (agriculture and healthcare), accelerators, multinational corporations interested in the Israeli cannabis market, private investors etc.
Adam provides legal services relating to equity and debt financings, M&As, joint ventures, other commercial transactions and collaborations, including a broad spectrum of general legal services in the Cannabis space.
As part of Adam's practice and involvement in the cannabis industry, Adam has assisted clients in compliance with Israeli Cannabis regulation and acquiring various licenses from the Israeli Medical Cannabis Agency of the Israeli Ministry of Health, on various business engagements and ventures, financing transactions, establishment of propagation, cultivation and processing/manufacturing facilities, issues relating to importing and exporting, R&D relating to agricultural, medical device and healthcare, cross-border transactions, reverse mergers and other ancillary activities.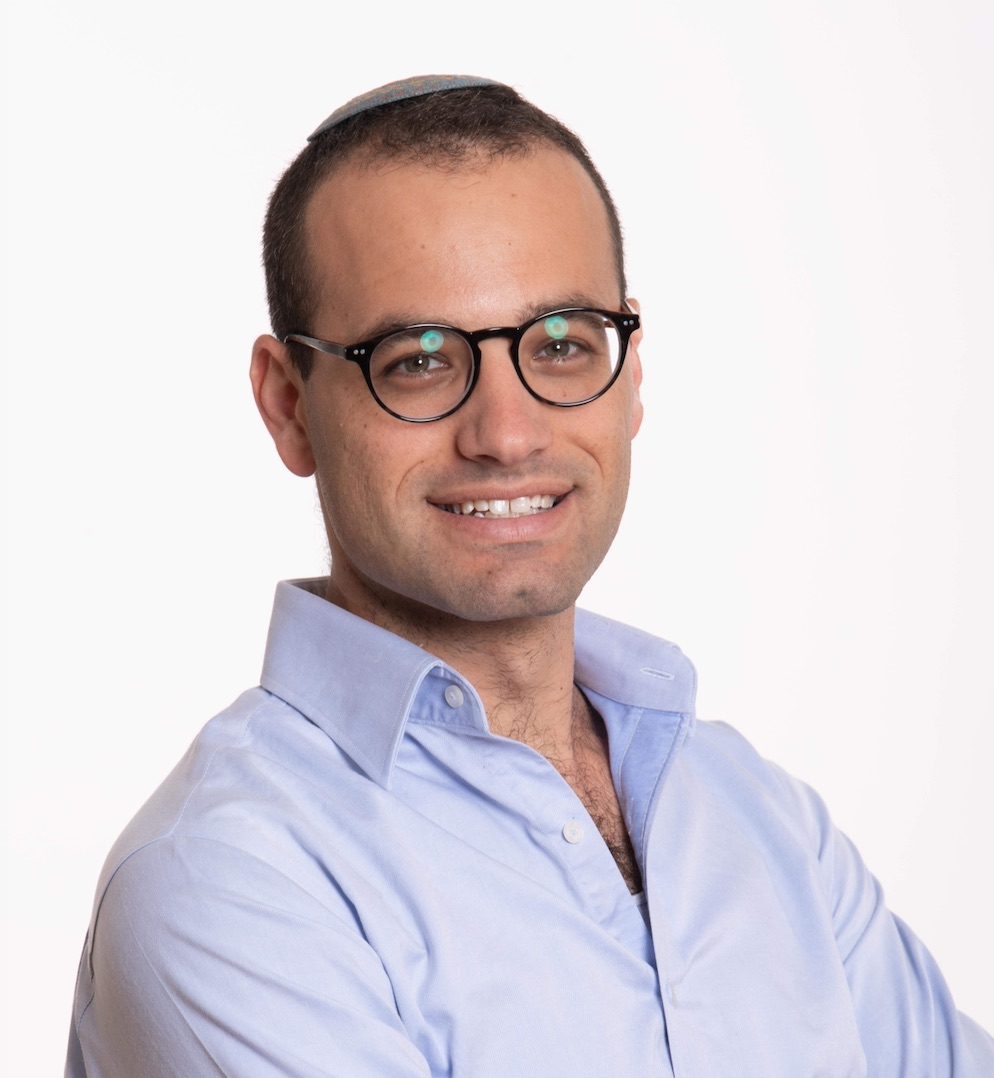 Yitzy Hammer, Associate, HFN Law

Yitzy is a lawyer at Herzog, Fox and Ne'eman (Israel's largest law firm), and is part of the firm's Hi-Tech practice. In this capacity, he advises startups, funds and established corporations on financings, commercial transactions, strategic investments and mergers and acquisitions. In particular, in the past year, Yitzy's practice has taken a special focus on the Cannabis space, specifically from the commercial and regulatory angle.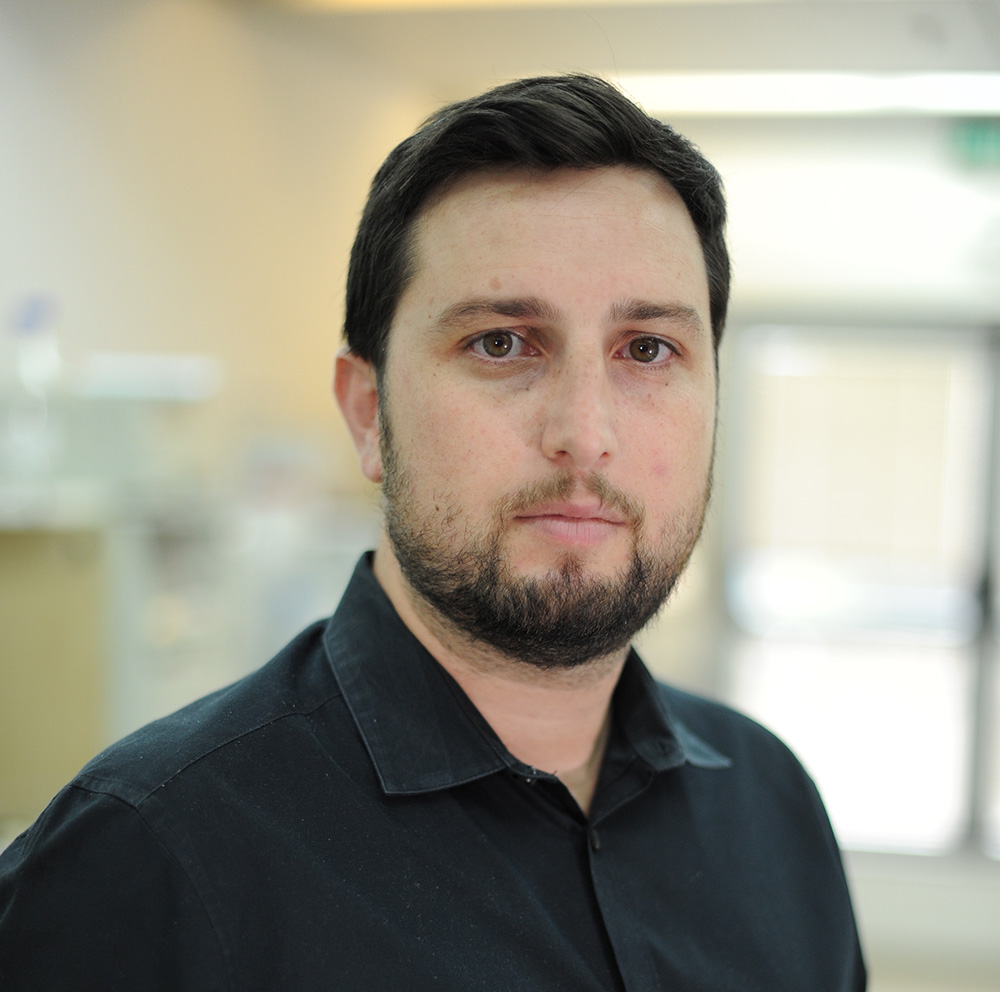 Abraham Dreazen, Founder & CEO, Nextage Innovation
Abraham Dreazen is an architect, entrepreneur and founder and CEO of Nextage Innovation - A global development platform for the Cannabis ecosystem. After Serving as a lieutenant in the Israeli IDF as an Intelligence office Abraham graduated from Pratt Institute, Brooklyn NY. After building his career in NYC Abraham has joined Nextarchempharma solutions, Israel's leading pharmaceutical CDMO to establish Nextage Innovation.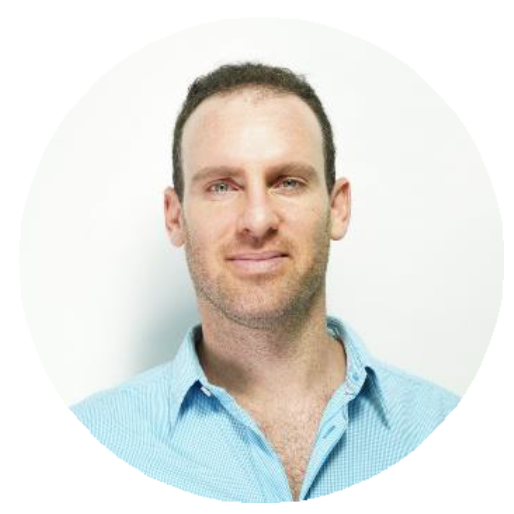 Omri Fastig, CEO, Cannavate group
An entrepreneur focusing on the precision technology industry for agriculture, with over 15 years of management experience. Omri leads the Israeli company "HydroShop". He has extensive experience in business development and specialized in developing agro-technologies to improve medical cannabis.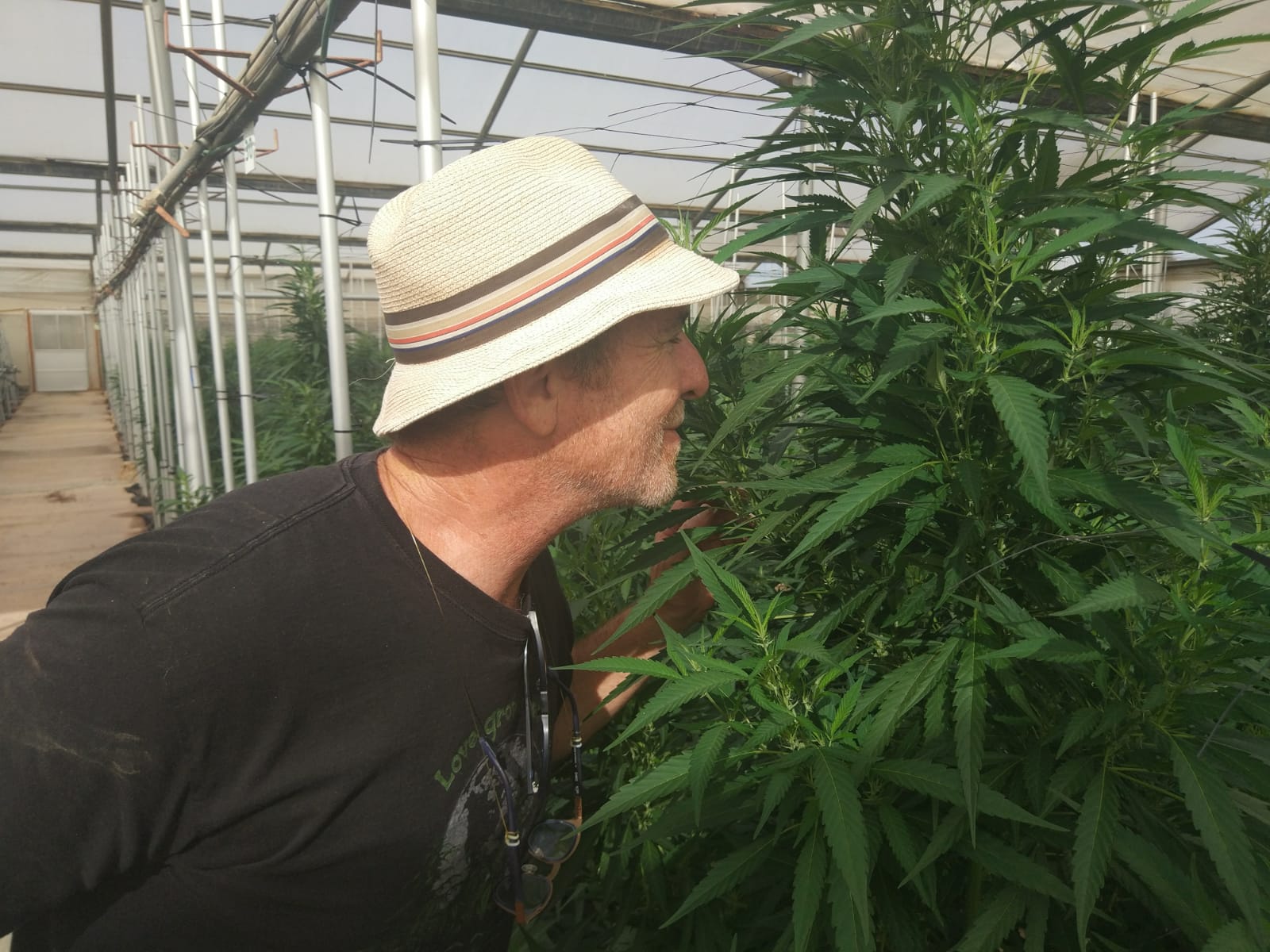 Boaz Wachtel, Executive Chairman of Creso Pharma Ltd. and Executive Director & Head-Research & Development at Roots Sustainable Agricultural Technologies Ltd.
Co-Founder of the following traded companies on Australian Stock Exchange (ASX):
Creso Pharma Ltd.
Roots Sustainable Agricultural Technologies Ltd.
Phytotech Medical Ltd.
Currently - Executive Chairman of Creso Pharma Ltd. and Executive Director & Head-Research & Development at Roots Sustainable Agricultural Technologies Ltd. Cannabis legalization and Medicalization activist for the last 25 years and the founder of the Green Leaf Party for the same causes. Co-founder of the International Medical Cannabis Patient Coalition. Certified Clinical research manager. Graduate degree from the University of Maryland.
---
SPONSOR