Description
Carnival Spice Presents: The Caribana "Fit" Challenge (Mississauga)

Tuesday, July 4th - Tuesday, August 1st

Carnival Spice is excited to introduce a 5-week dance "fit" challenge to Mississauga for those who are serious about transforming their health and fitness! The challenge is designed to be fun, energetic, and transformative, for both the body and mind all with a Caribbean twist. PLUS as Toronto celebrates its 50th year of Carnival we are offering a limited promo rate to our registrants.
NOTE: FULL CHALLENGE REGISTRATIONS ARE NOW CLOSED!
GUESTS CAN JOIN US FOR WEEKLY "TONE N TING" AS A "DROP - IN" Tuesdays from 8:30m to 9:30pm.
"Tone N' Ting involves less jumpin' and wavin' with more tonin' and tightenin' to help you sculpt that Carnival body. It offers a blend of dance cardio and resistance training to your favourite Soca, Chutney and Dancehall hits.

EACH CHALLENGE PARTICIPANT WILL RECEIVE:
(1) 5 Weekly "Tone N Ting" Fitness Classes
It offers a blend of dance cardio and strength training to your favourite Soca, Chutney and Dancehall hits; includes use of weights and resistance bands.
Inclusive to all body types, ethnicities, and dance levels
Tuesdays from 8:15pm - 9:15pm.
Location: 3611 Mavis Rd #12-13, Mississauga, ON L5C 3G1 (

Habitual Fitness

)
Instructor: Leeshletics
Limited space available**
(2) Carnival Spice Workbook
track your progress, learn new workout tips, wellness strategies, and more.
(3) Access to our Private Online Group
Engage with other members for support plus receive exclusive Carnival Spice offers
(4) Surprises and Event Discounts Throughout The Challenge
Carnival Spice offer amazing events and pop up workshops that challenge participants will receive discounted tickets on or complimentary access too. The surprises… well you will have to wait and see!
(5) Caribbean Carnival (Caribana) Prep
This challenge leads right into Toronto Carnival 2017; so we WILL be getting you ready for the road. Not just physically, but our amazing team offers support in carnival costume selection and road preparation! You may even find your Caribana Posse in class!
---
PHOTO FEATURE: Vanessa
Here is one of our past participants last year on the road. After sweating it out in class, Vanessa was able to jump and wave with the Carnival Spice crew at Toronto Carnival 2016. Plus she met a friend... Soca star Kees of Kes The Band!
Click HERE To View Reviews From Past Participants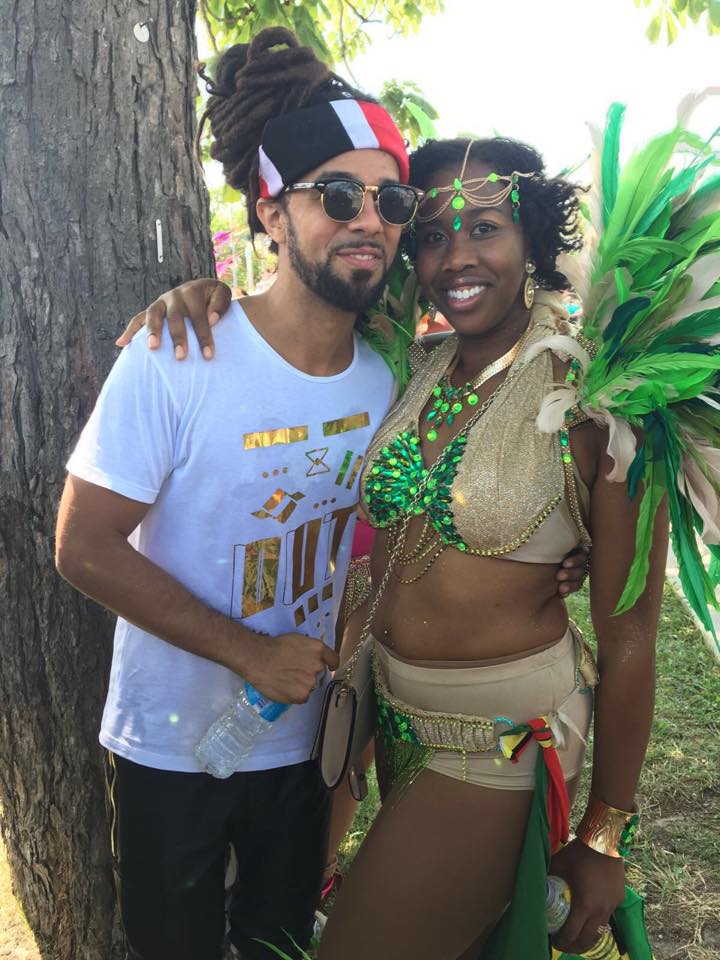 ---


INVESTMENT
Our classes increase confidence, provide growth, and allow you to burn a heck of a lot of calories. Your time with us is an investment into your well being.
Total investment amount: $50 in celebration of "Caribana 50" - WHILE QUANTITIES LAST.

---


ADD - ONS
SINGLE CLASS DROP IN: $15 (Subject to availability) - advance registration required
CARNIVAL SPICE T-SHIRT: $20
WHOLE HEARTED FOOD GUIDE: $10
Whole Hearted Food is passionate about using food to whole-heartedly support you through your health journey! This team of wholistic nutritionists have prepared an easy to follow guide made up of tasty meals with a Caribbean twist.
CHALLENGE PLAYLIST: $5
Our instructors curate a new Carnival Spice playlist every class for your workout enjoyment. Order the "challenge playlist" to gain access to our full collection of songs.
---
HOW TO REGISTER
Online**
Via https://caribanachallengesauga.eventbrite.ca
Email Transfer**
Please send email money transfer and contact info to info@carnivalspice.com; password: "carnivalspice"
---


FREQUENTLY ASKED QUESTIONS
WHAT CAN I EXPECT FROM A CARNIVAL SPICE FITNESS EXPERIENCE?
WHAT DO I BRING?
water bottle
rag or flag
smiles
WHAT DO I WEAR?
comfortable fitness attire
sweats
yoga mat (optional)
HOW OLD DO I HAVE TO BE TO ATTEND?
All ages are welcome. Recommended for 16-60 ;)
WHERE CAN I PARK?
Free parking is available at both locations.

ARE CLASSES TRANSFEREABLE OR REFUNDABLE?
Participants must attend the class option they register in at the start of the challenge. Registrations are non-transferable and non-refundable.
WHO ARE THE CLASSES BEING HOSTED BY?
Classes are hosted by the Carnival Spice therefore if you require any further information please contact 1-888-243-6167 or info@carnivalspice.com
---


Get Social With Us:
Facebook
Twitter
YouTube
LinkedIn
Instagram
Snap Chat
"carnivalspice"