Event Information
Refund policy
Contact the organizer to request a refund.
Eventbrite's fee is nonrefundable.
The Changing "FACE" of building Facades" – – How façade materials are revolutionising the future of façade systems
About this event
Today many property owners are grappling with the ramifications of previous facade choices, and even more challenging is how to correct the past mistakes. Building Facades are undergoing a revolution of sorts, changes in design, materials, and sustainability. It may not be immediately apparent, but when we collectively review these minor changes occurring in the industry, they are beginning to add up to a more significant part of its cost associated. The Architects of today are looking at the future for new façade designs and materials, and they are finding that they must change how they think, feel and design building facades for the future. True, these changes have come about over time but what has set in motion the complete overhaul. of building façade systems was the major fire at the Grenfell tower block in London, England, two years ago?
In this webinar, attendees will learn:
How facades of buildings and structures shape the image of every building?
What is influencing building façade changes?
To identify the cost factors with technology-driven facade system implementation
Speaker
Nicholas Charlton, PQS, AssocRICS, GSC
Director, Facility Condition Assessments, Building Consulting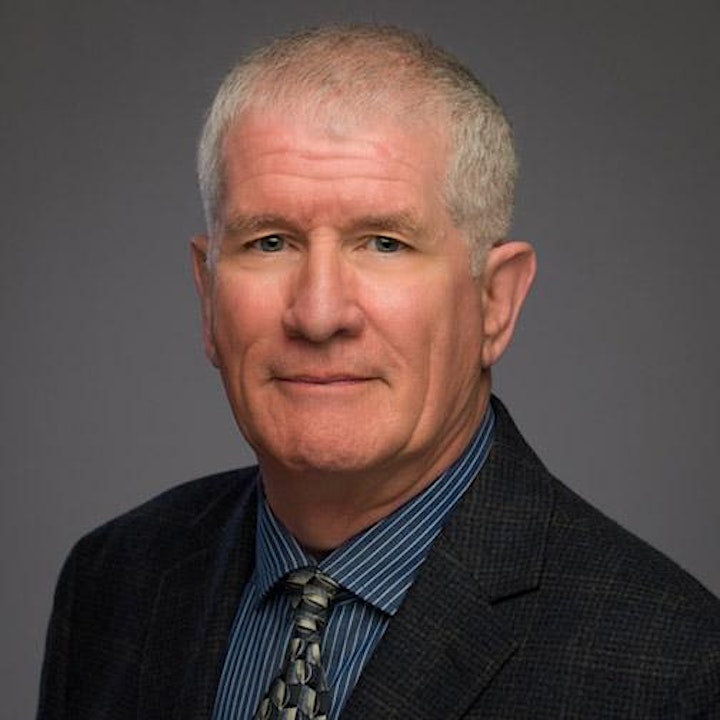 Nicholas has been providing building science services across Canada and Europe for new construction and building restoration to a broad array of public and private sector clientele, including Fortune 500 companies. This experience includes exposure to various building types: Municipal, Industrial, Institutional, Commercial, Retail, Historical, Residential, Condominium, Long-term Care, Entertainment, and Recreation Facilities.
Before joining J.S. Held, Nicholas, with his 30+ years of experience in the construction and estimating fields, has held positions in various construction and professional service companies. In these roles, he was responsible for providing advisory services based on his experiences related to Quantity Surveying, general construction estimating, engineering consulting, project management, building restoration work, property condition assessments, comprehensive reserve fund studies, water damage investigations, performance / technical audits, building envelope failures, life safety, code analysis and hazardous materials review.
F.A.Q's:
• As this is a virtual event, the webinar link will be sent to your email address 48 hours prior to the event, along with specific instructions of how to log in. (Please check your spam folder if the email does not appear in your inbox)
• For inquiries regarding this event, please contact events@ciqs.org
CIQS WEBINAR REGISTRATION AND CANCELLATION POLICY
• Registrations close 2 days prior to webinar
• An email with a link to the webinar will be sent 48 hours (2 days) prior to event to the email provided at registration – all registrants must pay in full to get the link (Make sure our email address is white listed as we are not responsible if your webinar link email goes into your spam folder)
• Cancellations must be received by email to events@ciqs.org no later than 48 hours prior to the webinar for a full refund less 25% admin fee OR credit note for a future webinar
• Cancellations received 0-2 days prior is not eligible for a refund
• Refunded registrations will not received a recording of the webinar (where available)
• If you fail to cancel but did not attend the website, there will be no refund but you will receive a copy of the presentation (where available)
• If you are unable to attend but would like to transfer your registration to a colleague, email events@ciqs.org no later than 24 hours prior to the event. Include your replacement's full name, company, phone and email address.
Refunds will not be given for the following reasons:
• A guest's technical difficulties
• Scheduling conflicts
• Because you are unhappy with the content
• If the webinar is cancelled due to technical difficulties by the service provider or the speaker becomes ill and replacement is available, all registrants will receive the choice of a full refund or a credit note for a future webinar
Photography & Filming: Photographs, audio, and video are often captured during events such as these. By registering, attendees hereby grant CIQS and its representatives/Event Supporters/Partners etc permission to photograph and/or record them at this event, and distribute (both now and in the future) the attendee's image or voice in photographs, videotapes, electronic reproductions, and audiotapes of such events and activities.
CIQS does not imply to endorse or recommend opinions, organizations or products included in any speaker presentations and disclaims any legal liability for potential inaccuracies of material therein. Furthermore, views and opinions expressed by speakers are not necessarily those of CIQS.
Interested in Being a Sponsor for this webinar?
Sponsorships for individual webinars are also available for $250/per webinar. Sponsorship includes promotion of your business on:
All pre-event emails
The CIQS website
The webinar welcome page
Social media promo ads
Please contact Sharon Lui at events@ciqs.org for more sponsorship information.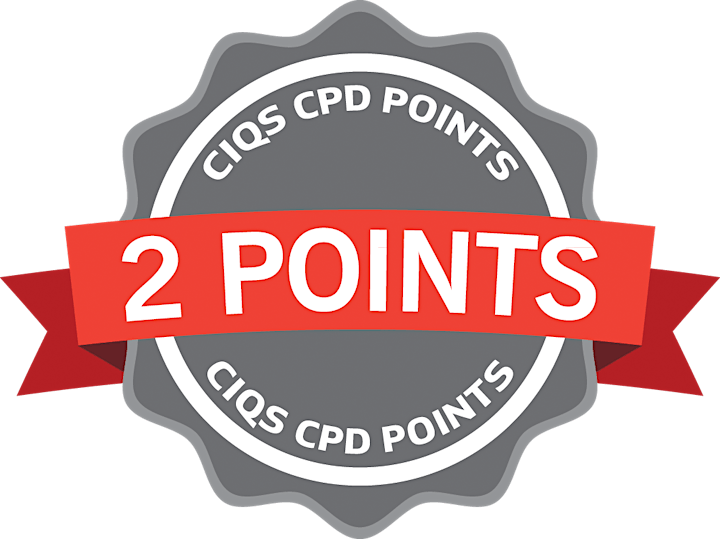 Date and time
Location
Refund policy
Contact the organizer to request a refund.
Eventbrite's fee is nonrefundable.