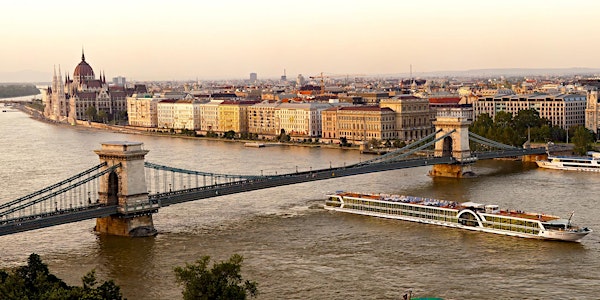 The Chosen Food: Delights from the Danube: Hungarian Jewish Cuisine
Event Information
Location
The Jewish Museum and Archives of BC
6184 Ash Street
Second Floor
Vancouver, British Columbia V5Z 3G9
Canada
Refund policy
Refunds up to 7 days before event
Description
The Jewish Museum and Archives of BC is pleased to present The Chosen Food, a series of dinners showcasing a regional style of Jewish cuisine.
For our October dinner, Judy Stoffman will share the traditional recipes her family brought with them from Hungary. Join us for this very special evening.
Jews have lived in Hungary since Medieval times, and enjoyed a particularly liberal period under the Austro-Hungarian empire, when they were given the right to own land, among other advances. Such was their prosperity and confidence that in 1859, the Jews of Budapest built the grandest synagogue in Europe, the Dohany Temple, of which the Central Synagogue in New York is a copy. Hungarian Jewish food illustrates the extent to which Jews adopted Magyar culture. It takes the classic paprika-flavoured dishes of the Hungarian kitchen and simply leaves the sour cream out of the meat dishes.
Budapest-born journalist Judy Stoffman will be our guide on October 29 to Hungarian Jewish favourites including Rantott Csirke, Uborka Salata,and Flodni, the latter a sumptuous dessert filled with walnuts, chocolate and poppy seeds.
This event is presented in partnership with the Louis Brier Jewish Aged Foundation.
Dinner will be prepared by Chef Lior Ben-Yehuda
WHAT YOU CAN EXPECT:
A full meal of traditional Hungarian Jewish dishes
Stories about the family history behind each dish
Great conversation
Recipes to try at home
All food is kosher-style, but not certified kosher
The Chosen Food Supper Club occurs over ten Sundays between April and October, 2017. It is part of the JMABC 2017 public programming series Feeding Community, celebrating the important role of food in maintaining Jewish tradition and history through generations of BC Jews. Other components of Feeding Community include the podcast The Kitchen Stories, and the four-part event series Nourishing Tradition, offered in collaboration with the Jewish Seniors Alliance. Further information about these and other JMABC programs can be found at the JMABC website, jewishmuseum.ca
Feeding Community is made possible through the support of Instafund, the Jewish Federation of Greater Vancouver, the Jewish Community Foundation, and the Governments of Canada, British Columbia, and Vancouver. Our generous sponsors include Superstore, Legacy Liquor Store, Kafka's Coffee and Tea, and the Peretz Centre for Secular Judaism.
Date and time
Location
The Jewish Museum and Archives of BC
6184 Ash Street
Second Floor
Vancouver, British Columbia V5Z 3G9
Canada
Refund policy
Refunds up to 7 days before event