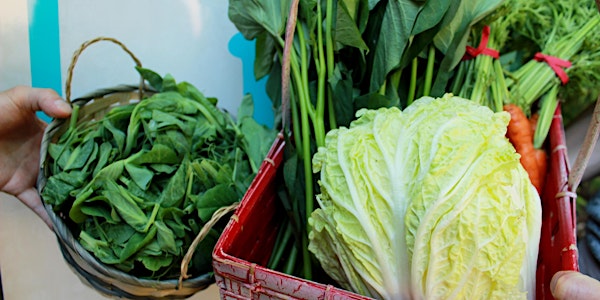 The Chosen Food: My Darling Dumpling: Traditional Jewish & Chinese Dumpling...
Location
The Jewish Museum and Archives of BC
6184 Ash Street
Second Floor
Vancouver, British Columbia V5Z 3G9
Canada
Description
The Jewish Museum and Archives of BC is pleased to be partnering with the HUA Foundation to present this second evening in our supper club series, The Chosen Food. Each event in this series will showcase a regional style of Jewish cuisine.
Join us as we make and eat traditional Jewish and Chinese dumplings.
WHAT YOU CAN EXPECT:
A full meal, including delicious fresh dumplings
Hands-on dumpling making
Stories about the family history behind each dish
Great conversation
Recipes to try at home
All food is kosher-style, but not certified kosher
The Chosen Food Supper Club occurs over ten Sundays between April and September, 2017. It is part of the JMABC 2017 public programming series Feeding Community, celebrating the important role of food in maintaining Jewish tradition and history through generations of BC Jews. Other components of Feeding Community include the podcast The Kitchen Stories, and the four-part event series Nourishing Tradition, offered in collaboration with the Jewish Seniors Alliance. Further information about these and other JMABC programs can be found at the JMABC website, jewishmuseum.ca
The HUA Foundation is committed to supporting Chinese-Canadian youth to participate in social and environmental change in our communities by connecting our shared values, diverse culture, and rich heritage.