Sales Have Ended
Ticket sales have ended
Thank you for your interest in the Conservative Leadership Foundation (CLF). Registration for our 2021 Canada Electioh "Lessons Learned" Conference is now closed. It was a sell-out success. We look forward to sharing a summary and select content from it soon. More CLF conferences and seminars are planned for 2022 -- which at minimum has a provincial and municipal election cycle planned. Contact us to be added to our mailing list for future events: CLFfounder@gmail.com What is CLF? The CLF is a grass roots organization that believes in conservatism and that solutions can often be best accomplished through education and training. Since 1990 that has been our mission.
Sales Have Ended
Ticket sales have ended
Thank you for your interest in the Conservative Leadership Foundation (CLF). Registration for our 2021 Canada Electioh "Lessons Learned" Conference is now closed. It was a sell-out success. We look forward to sharing a summary and select content from it soon. More CLF conferences and seminars are planned for 2022 -- which at minimum has a provincial and municipal election cycle planned. Contact us to be added to our mailing list for future events: CLFfounder@gmail.com What is CLF? The CLF is a grass roots organization that believes in conservatism and that solutions can often be best accomplished through education and training. Since 1990 that has been our mission.
A day of presentations and discussions on the September 20th Canadian election! A unique opportunity to network, reflect, listen and learn.
About this event
Program begins at 9am EST, 730am breakfast for VIP tickets
CLF Speakers & Program
scroll down for details
This event is being conducted, as is our tradition, by the Conservative Leadership Foundation. The CLF is a grass roots organization that believes in conservatism and that solutions can often be best accomplished through education and training. Since 1990 that has been our mission. 2022 will bring much activity for CLF. This event is the first milestone. If you enjoy this day please support our efforts.
The leads for this event are John Mykytyshyn, CLF Co-Founder, President and Show Runner for this event. Campaign Coach and Bradgate Research is where John spends his non-CLF time. Leith Coghlin CLF Executive Committee member serves as this events Host. Leith professionally is the managing director of EnPointe Public Affairs. Stewart Kiff CLF Executive Committee member serves as Co-Host. Stewart is the President of Solstice Public Affairs. Dan Muys rounds out our Executive Committee.
The views expressed by one and all are their own.

9am 2021 Candidates Panel
Shadow Cabinet and MPs 
MP Dan Muys – Deputy Shadow Minister for Infrastructure and Communities
MP Melissa Lantsman – Shadow Minister for Transportation
MP Michelle Ferreri – Shadow Minister for Tourism
Candidates 
Tamara Kronis – Nanaimo-Ladysmith
Joel Yakov Etienne – York Centre
Leona Alleslev – Former MP & Deputy Leader, Aurora-Oak Ridges-Richmond Hill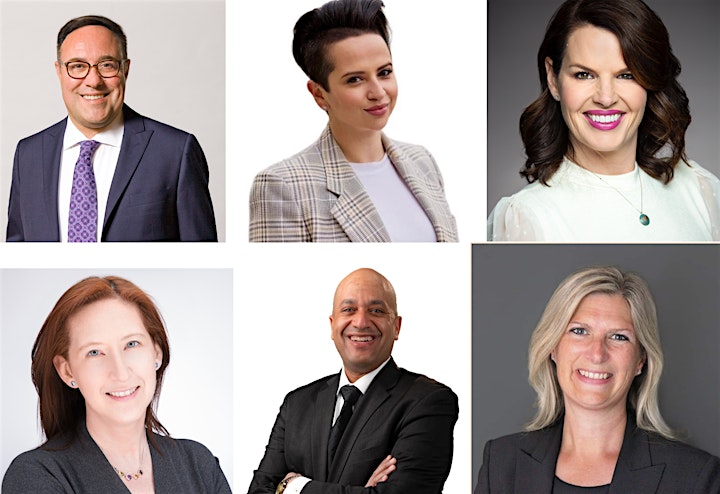 MP Dan Muys was elected the Member of Parliament for Flamborough-Glanbrook on September 20, 2021. Dan had a 20-year career as a communicator and PR director in the energy and agri-food sectors — in Western Canada, the United States and Ontario. His work included winning bids for energy infrastructure projects and directing the launch of multi-million dollar brands on both sides of the border.
Dan's political pedigree includes over 30 years as a Party activist, managing dozens of successful campaigns and working over the years with Federal Ministers on Parliament Hill as well as local MPs and MPPs. Dan continues to serve as a Regional VP on the Ontario PC Party Executive. A CLF alumni Dan also serves on the CLF Executive Committee.
In the recent campaign, Dan took a riding that expected to flip sides. Not all member held ridings are safe seats. Dan doubled the margin of victory in a suburban 905 riding won by only 2.6% in 2019. Starting late in the game with little in the bank, Dan and his incredible team built a political machine that energized the local vote coalition, grew the tent and delivered a formidable ground game – ultimately denying the Liberals a steal in a riding that Trudeau visited three times this summer, in a city the left swept.
MP Melissa Lantsman is the Member of Parliament for Thornhill, elected in the 2021 Canadian federal election. Born and raised in Thornhill, she became involved in politics at an early age and has been involved in local political campaigns in the riding since her teenage years. Melissa has held senior roles in every National Conservative campaign since 2008. Melissa has served as a communications leader in high-profile positions across the most senior ranks of the federal government and in the private sector. Throughout her career, she's led high-stakes campaigns and provided strategic advice, media training, debate prep, and speech coaching to political leaders and C-Suite executives across Canada. Prior to her election to parliament, Melissa was a well-known commentator in Canada on political strategy and communications. She appeared regularly on TV, hosted her own weekly radio show on the Bell Talk Radio Network and her columns have been featured in Canada's largest circulation newspapers. Melissa is a graduate of the University of Toronto. She is fluent in English, French and Russian. She recently served on the boards of Michael Garron Hospital, Hot Docs Film Festival, The Canadian Jewish Political Affairs Committee, and Jewish Addiction Community Services (JACS).
Melissa won the Thornhill riding by a 15 point margin, over a well known two time Liberal candidate, bucked the trend of many urban GTA ridings with her election.
MP Michelle Ferreri is the Member of Parliament for Peterborough-Kawartha and was elected in the recent 2021 federal election. Michelle was appointed as Shadow Minister for Tourism as part of the Conservative Shadow Cabinet for the 44th Parliament.
Prior to being elected, Michelle was a well-known community advocate, an award-winning entrepreneur, a committed volunteer, and a highly sought-after public speaker and social media marketer.
Michelle has over 20 years' experience in media, marketing, and public speaking. During her time as a reporter, one of Michelle's most memorable experiences was when she had the opportunity to visit the Canadian Forces Base, Alert and fly to the station on a C-17 Globemaster.
Michelle is a graduate of Trent University (Biology/Anthropology) and Loyalist College (Biotechnology). Her education in science has led her to be a passionate advocate for physical and mental health.
For the first time in more than 35 years, the bellwether riding of Peterborough - Kawartha is sending an opposition Member of Parliament to Ottawa. Michelle beat out incumbent and cabinet minister, Maryam Monsef in the 2021 election.
Joel Etienne By way of background, a former RCMP student constable, Joel Etienne is currently a Senior Partner in a full-service law firm that employs over 20 people in York Centre. He has defended human rights in Canada and internationally, but also has a very strong practice in commercial law. Among his many community activities, Joel serves as President of his Synagogue and is a UJA Advisory Council Member. In 2018-19, he was awarded Lion of the Year from his Lion's club chapter, the Toronto Maharlika – Canada's Lion's club chapter with the highest concentration of Filipino Canadians. Joel is an executive producer and co-creator of last year's new television mini-series, featured on OMNI Television, named "The Rising Suns", with an award-winning cast. Joel's latest Movie Project "Outremont's Rabbi" will be filming in January 2022.
Joel is the Candidate of record for the riding of York Centre. Besides serving as the nominated candidate for the Conservative Party in the 2021 general election, Joel's first foray in electoral politics was as candidate for the Canadian Alliance in the year 2000 in Eglinton Lawrence. Joel was born and raised in Moncton New Brunswick, and was active as a young student in conservative politics in his native province. Over the decades, Joel has volunteered in countless Federal and Provincial Conservative campaigns in the GTA. He served on the Conservative Eglinton Lawrence EDA for at least two terms.
The York Centre campaign had the best results for the Conservatives in the "416" during this past election, including winning polls in areas of the riding that have been historically shut out for the Conservatives. Joel won a contested nomination in York Centre in the early spring of 2021 and put together a very strong local team of volunteers that knocked on tens of thousands of doors.
Leona Alleslev was elected as Member of Parliament for Aurora-Oak Ridges-Richmond Hill in Oct 2015 and re-elected in 2019 and was the Conservative candidate in the 2021 federal election.
Leona served as Deputy Leader of Her Majesty's Loyal Opposition and the Conservative Party of Canada, Shadow Cabinet Minister for Global Security, Shadow Cabinet Minister for Foreign Affairs, Parliamentary Secretary for the Minister of Public Service and Procurement and Chair of Canada's NATO Parliamentary Association.
Leona was appointed on the advice of the Prime Minister to serve as a member of Canada's National Security and Intelligence Committee of Parliamentarians. She also served on Canada's Special Committee on Canada – US Economic Relations, the Special Committee on Canada - China Relations, and on the House of Commons committees on Foreign Affairs, Defence, and Citizenship and Immigration.
Leona has held leadership positions in the Department of National Defence, senior executive roles with IBM and Bombardier Aerospace, and owned and operated two small businesses. Leona holds a B.A. (Honours) in History and Political Science from the Royal Military College of Canada, received a Queen's Commission and served as an Air Force Logistics Officer. Leona is fluent in both official languages. Leona has lived all across Canada but now calls Oak Ridges her home, where she lives with her husband and their two children.
1030am Presentation
Rise of The Third Parties
Jeff Ballingall (Ontario Proud & Canada Proud) on the "Rise of 3rd Parties". Jeff is the leading Conservative expert and practitioner on this union devised and dominating left-wing dynamic in modern campaigns.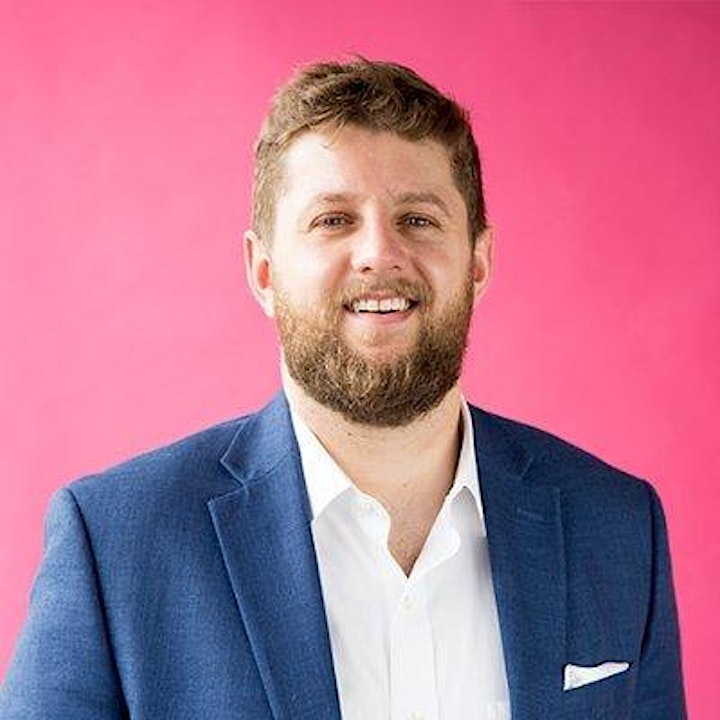 Jeff Ballingall is life-long conservative activist beginning with his experience defending the Mike Harris government in grade eight and door-knocking for the Canadian Alliance in the 2000 federal election. After attending OPCYA and CLF conferences in high school, Jeff went on to become the vice president of the University of Western Ontario Conservatives.
Jeff has extensive experience in digital public affairs and politics, having previous employment with Navigator Ltd., Sun Media, Toronto City Hall and Parliament Hill.
In 2016, Jeff founded Mobilize Media Group. Mobilize Media has since grown to six full-time employees and has run campaigns for a variety of organizations across Canada and around the world, including the digital for Erin O'Toole's successful leadership campaign.
In the most recent federal election, Jeff's page, Canada Proud reached millions of Canadians in an effort to defeat Justin Trudeau. Canada Proud's top post saw over 1.8 million video views, making it the most-engaged video and most-watched social media video of the election, surpassing everything the traditional parties and candidates published.
11am Presentation
"Building a National Conservative Coalition: Lessons from the 2021 Election Polls"
Greg Lyle, of Innovation Research, Canada's leading Conservative public opinion researcher rounds out the morning with a polling presentation.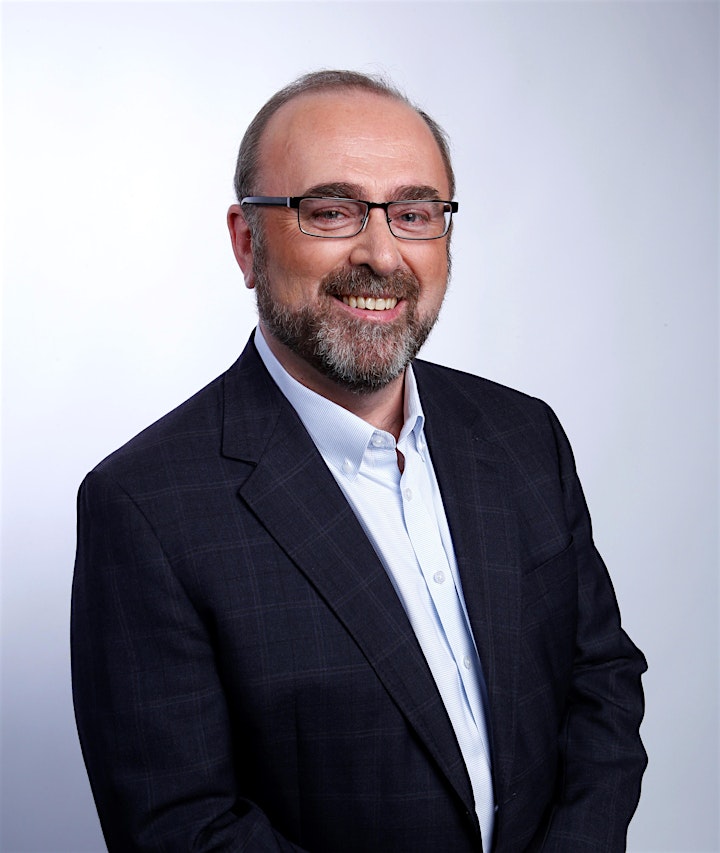 Greg Lyle is the founder and President of Innovative Research Group Inc., a national opinion research and consultation firm with offices in Vancouver and Toronto. As a former Principal Secretary Greg has built a career at the intersection of public opinion, communications and public policy. Greg uses the full range of research tools to provide strategic counsel to public, private and not-for profit clients across a variety of sectors including financial services, transportation, resource industries, energy, health care, and education. Greg's poll are highlighted in media across the country. In 2016, Greg received the Public Affairs Association of Canada Award of Distinction.
Greg began his career in politics at university and became President of the BC PC Youth. Greg advanced up the campaign ranks working in national, BC and Manitoba elections in the mid-80s and received his big break becoming Manitoba's Principal Secretary at 25 in a minority government during Meech Lake. In that role, Greg pioneered the process of storyboarding election campaigns, identifying the ballot question, wedge issues and creating a campaign calendar identifying headlines and pictures for each day of the campaign. Greg was recruited by Tom Long to facilitate the Bradgate Group planning process which lead to the CSR. He taught campaign planning at Campaigns and Elections seminar in the US, Australia, and Eastern Europe. After working in campaigns in 8 provinces, nationally and internationally, Greg now focuses on media polling and private sector work.
In the 2021, Greg polled for Maclean's magazine conducting several pre-election surveys to assess the playing field, conducted two major surveys in the writ as well as a large post-election survey. Greg will draw on those results to talk to us about what the 2021 election tells us about the challenge of building a Conservative coalition.
1pm 2nd Panel  
Panel of Media Pundits - Kinsella, Paikin, Kheiriddin

Warren Kinsella – is the president of Daisy Consulting Group. Previously, he was a partner at the law firm of McMillan Binch, and has also worked as a journalist and political campaigner. From 1990 to 1993, Warren held the position of Special Assistant to the Rt. Hon. Jean Chrétien, leader of the Liberal Party of Canada. In addition, from 1993 to 1996, Warren served as Chief of Staff in a number of federal ministries. 
Steve Paikin – Canadian journalist, author, and documentary producer. Paikin has primarily worked for TVOntario (TVO), Ontario's public broadcaster, and is anchor of TVO's flagship current affairs program The Agenda with Steve Paikin.
Tasha Kheiriddin – is a principal with Navigator Ltd., Canada's leading high stakes strategic advisory and communications firm, as well as vice president of the Canadian Centre for the Purpose of the Corporation. Fluently bilingual, Tasha has over two decades of media experience as a host and producer of radio and television new and current affairs programs, as well as a political writer and editor for publications including the National Post, iPolitics, La Presse, the Law Times, and gobalnews.ca. She is currently the national political columnist for Postmedia.
3pm National Campaign Panel

National Campaigns have more moving parts than you can imagine! This panel of senior and key federal operatives titled "National Conservative Campaign" will share views of the campaign from their very different vantage points.
Patrick Harris is the Managing Partner of Rubicon Strategies Ontario, a full-service public affairs firm in Toronto. Prior to joining Rubicon, Patrick was with MGM Resorts International where, for three years, he served as the lead for Canadian gaming development. Patrick has more than two decades of political experience including serving as a senior advisor to Ontario Progressive Conservative Leader, and now Mayor of Toronto, John Tory. Patrick also served as an advisor to the Minister of Health in Ontario, and Canada's Minister of Industry. Patrick has run conservative election campaigns at the municipal, provincial and federal level, including as long-time campaign advisor to Deputy Premier Christine Elliott. Most recently, Patrick served as the Wagon Master for the 2021 Conservative Party of Canada Election campaign.
Dan Mader is a founding partner at Loyalist Public Affairs, a boutique government relations and strategic communications firm. He draws on his knowledge of policy, communications, and strategy to help Loyalist clients succeed in an increasingly regulated world where public opinion and the political process are critical.
Dan served as Deputy Campaign Manager (Policy) on Erin O'Toole's campaign to lead the Conservative Party of Canada. He then served as Director of Policy and Scripting for the 2021 Conservative Party of Canada campaign and led the development of the campaign platform. Before founding Loyalist, he worked in the federal government, where he led the development of policy in several departments including Environment, Transport, Infrastructure, and the Treasury Board and later served as Chief of Staff to the minister responsible for defence procurement.
Tannis Drysdale lives in a very small town deep in the forests of Northern Ontario, where she and her team run an economic development firm that facilitates growth opportunities for northern communities and First Nations. She is the recipient of numerous awards for her work from the Economic Development Council of Ontario. She and her husband of more than 30 years, Owen, are parents to a fantastic kid who is the Chief of Staff to the Minister of Indigenous Reconciliation and Northern Affairs in the PC government of Manitoba.
Tannis is the current National Director of Field Operations for the CPC. During the 2021 campaign, she was responsible for all local campaigns outside of Quebec, including communications, ID data, target seat programs, resource allocations, and GOTV.
415 pm Brian Patterson, President Ontario PC Party
Brian Patterson, President of the Ontario PC Party will close out the day with his perspective of Lessons Learned from 2021 with specific implications to Ontario's 2022 general election to take place June 2, 2022.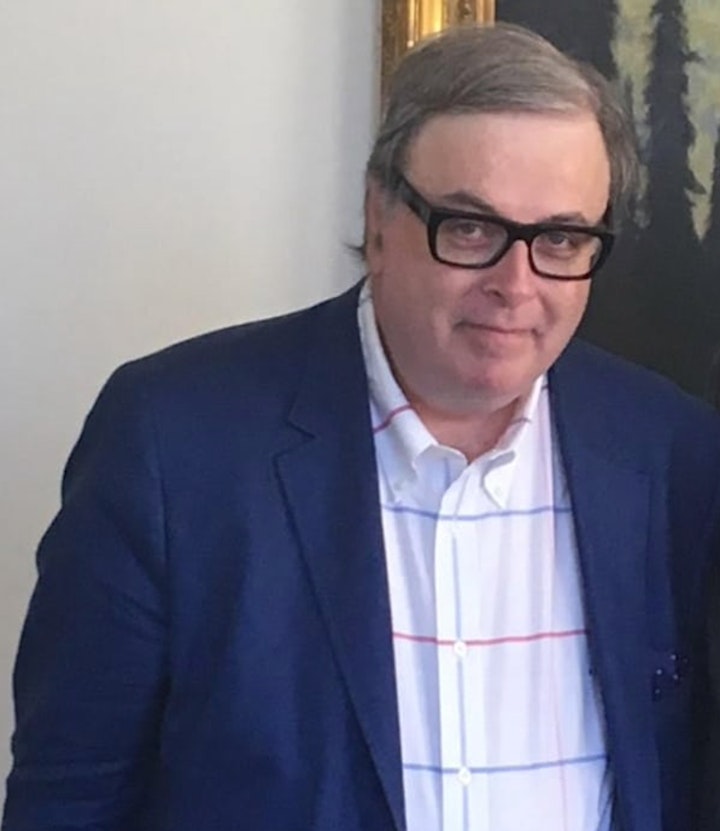 The Conservative Leadership Foundation is an independent learning organization of movement activists not officially affiliated with any political party. 
FAQs
Can I pay with a business credit card or e-transfer from a corporate or business account?
Absolutely. CLF is independent and can receive funds from any source.
Can my business sponsor the event or CLF in its ongoing operations?
Yes.
Are there ID requirements to enter the event?
Proof of full COVID-19 vaccination is required for entry to the RCMI. Please be prepared to present your proof of vaccination along with a government issues piece of identification.
Dress Code:
1. Business Casual attire (i.e. jacket and 􏰀e not required) is permitted throughout the Institute during the day and evening. Clean, dressy jeans are acceptable under Business Casual attire.
2. NOT PERMITTED are worn, torn or soiled jeans, sweatshirts/suits, athletic shoes, hats, shorts, casual beach sandals nor apparel with bold slogans or commercial messages.
How can I contact the organizer with any questions?
Call or text questions to 416-540-8575
What's the refund policy?
Tickets are non-refundable. Tickets may be used by others if 72 hours notice given.
Organizer of The CLF 2021 Canada Election "Lessons Learned" Conference