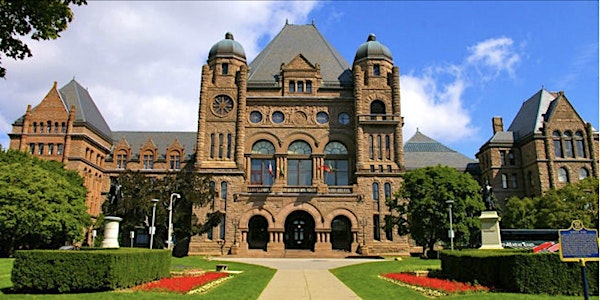 The CLF 2022 Ontario Election "Lessons Learned" Conference
A day of presentations and discussions on the June 2nd Ontario election! A unique opportunity to network, reflect, listen and learn.
When and where
Location
The RCMI - The Royal Canadian Military Institute 426 University Avenue Toronto, ON M5G 1S9 Canada
About this event
Program begins at 9AM EST, 730am breakfast for VIP tickets
CLF Speakers & Program, scroll down for details
Hosted by John Capobianco, CLF Chair and Co-Founder and Tamara Kronis, Executive Committee
The views expressed by one and all are their own.
Roundtable with the "Two Johns"
John Capobianco and John Mykytyshyn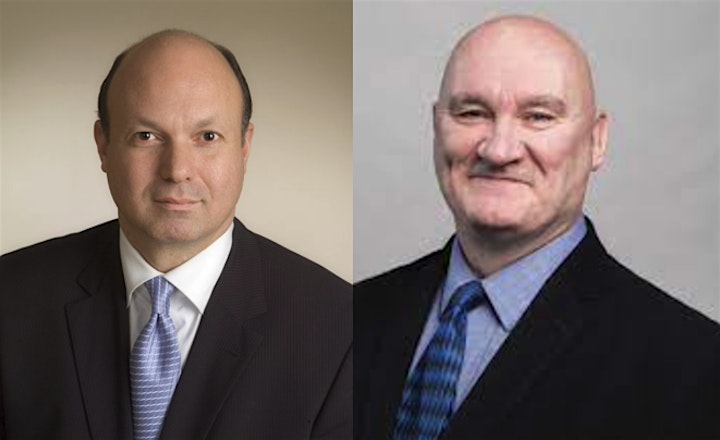 John Mykytyshyn and John Capobianco are institutions in our Conservative movement.
The two Johns are recognized as leaders in the conservative movement and are regular political commentators in Canada's national media. The two Johns are committed to having a well-trained Conservative election team. Thus, they co-found this outstanding non-profit, CLF, devoted to giving in-depth training to newcomers and campaign veterans alike.
John Mykytyshyn is a master political consultant with decades of experience, especially with polling, and leadership elections. Mykytyshyn has an unmatched record as a pollster, strategist, organizer, trainer, activist, and party builder and still holds the distinction of Canada's best leadership tracker. Mykytyshyn has served in various capacities on leadership and election campaigns across Canada. Mykytyshyn has been involved professionally in almost every federal and Ontario Conservative leadership race since 1985. John was instrumental in Kim Campbell's historic leadership victory, Mike Harris becoming Premier, in Uniting the Right nationally, creating the one-member-one-vote leadership system, and Patrick Brown becoming the leader of the Ontario PC Party. 
John Capobianco has an influential voice in public affairs. This experience has enabled him to build an extensive political network. Mr. Capobianco has helped numerous private and non-profit organizations develop and maintain strong relationships with key government decision-makers at the federal, provincial, and municipal levels. As a political enthusiast, John has twice won the Conservative Party of Canada nomination for the Toronto-area riding of Etobicoke-Lakeshore and ran as a federal Conservative candidate in the 2004 and 2006 elections. John has extensive Party roots being a former First Vice-President of the Ontario PC Party and was one of the Founding fathers of the Canadian Alliance.

Campaign Managers Panel
Blair Hains - Hamilton East Stoney Creek (NEIL LUMSDEN)
WIN from NDP, NDP Independant former MPP
Nathan McMillan - Vaughan-Woodbridge (MICHAEL TIBOLLO)
Narrow Win, PC Hold, Defeated Liberal Party Leader
Rob Davis - Scarborough Southwest (BRETT SNYDER)
Halston Morgan - Hamilton West Ancaster Dundas (FRED BENNINK)
Matt Hiraishi - King Vaughan (STEPHEN LECCE)
PC HOLD massive increase in vote
Speaker BIOS and Riding Overviews
Blair Hains has held communications leadership roles in both the private and public sector.  Shortly after leaving the Eves government in 2003, Blair went to work for a major pharmaceutical company and moved to the company's head office in the US for 11 years – where he acted as spokesperson for one of the world's largest pharmaceutical brands.  After returning to Ontario, he led communications and community relations at a southern Ontario hospital as it was under provincial supervision.
Blair is currently the Chief of Staff to Paul Calandra, Ontario's Minister of Long-Term Care.  Blair has held numerous senior campaign roles for conservative candidates at the federal, provincial and municipal levels since 1995. Blair is a CLF graduate from "the early days" and holds the distinction of being the campaign manager for two CFL Hall of Famers.
Hamilton East – Stoney Creek
Hamilton East-Stoney Creek was first contested in 2007 and has been represented by the NDP for its entire history.  In March 2022, the NDP member, Paul Miller, was kicked out of the NDP caucus and not allowed to run under the party banner.  He ran in the provincial election as an independent.  The thinking was that the vote split would allow Neil Lumsden, the PC candidate with significant name recognition to come up the middle.  However, we managed to ensure that Neil won by more than the NDP and Independent vote combined.
The previous high-water mark for a PC candidate in HESC was 28.8%, Neil received 34.6% of the vote in 2022, despite having three credible candidates running against him (and seven others in total). Historically, the Stoney Creek portion of the riding was represented provincially by a PC member until 2003.  The Hamilton East component of the riding was last represented by a PC member in the 1959 election!
Nathan McMillan is a political manager, strategist, and communications professional. With over two decades of experience, Nathan has helped countless conservative-minded candidates across Canada get organized to win and has been a trusted source of guidance to representatives at all three levels of government.
In 2020 Nathan founded Campaign Desk, a full service agency dedicated to equipping grassroots social movements with the tools and expertise needed to meaningfully change their communities for the better.
Most recently, Nathan provided strategic direction and counsel to Vaughan-Woodbridge candidate Michael Tibollo's team in the 2022 Ontario provincial election - leading to the successful defeat and resignation of Liberal Leader Steven Del Duca.
Vaughan-Woodbridge
A rapidly-urbanizing suburb on Toronto's northern border, Vaughan-Woodbridge was first won by the Tories provincially as part of the 2018 "blue wave". At the time, PC candidate Michael Tibollo succeeded in ousting long-standing Liberal incumbent Steven Del Duca who had been a representative since 2012 in the area largely considered to be a Liberal "safe haven".
In an effort to both reclaim his seat and rebuild the Party, in 2020 Del Duca successfully ran to become leader of the Ontario Liberals, putting a renewed emphasis and spotlight on the riding.
Despite the numerous challenges inherent in facing a 2-term MPP and opposition leader, our team in Vaughan-Woodbridge wasted no time building & refining our big-blue machine "the old fashioned way" - through hard work & community outreach.
Our strong ground game, coupled with great Party Policy and a central-campaign focussed on growing the the "big blue tent" to include organized labour, was exactly what we needed to deliver a win in Vaughan-Woodbridge - and the results speak for themselves: a 3.3% increase in support amongst decided voters over 2018 results locally; and a leaderless Liberal Party once again relegated to third-place status in the Legislature.
Politics is a team sport - and by working collaboratively with both local stakeholders and the central campaign, we were able to demonstrate that there are no "safe seats" for the Liberals anymore - not even for their leaders!
Rob Davis is a former Toronto City Councillor. He was elected in 1991 at the age of 27 in an NDP and Liberal dominated part of the city. Rob was the first Black city councillor in 175 year history of the former city of York and won re-election once and then was elected to the then newly formed amalgamated city of Toronto. He served as budget chief vice chairman of the TTC among many other positions. As a member of the private sector Rob gas spent his time helping other political activists run and win. Notably Rob ran the Mark Adler campaign in 2011 leading to the defeat of hockey legend and former Liberal party leadership hopeful, Ken Dryden. Rob is the principal of Rob Davis and Associates and Campaign Solutions Inc.
Scarborough Southwest Bret Snider a long-time party activist took on NDP MPP Doly Begum. The Liberal candidate was Lisa Patel past president of TRREB.
In difficult ridings like this gave the campaign the freedom to test tactical and strategic that can be utilized in future races and other ridings
Matt Hiraishi is a strategist with nearly 20 years of experience in government, public affairs, campaign management, advocacy, and stakeholder engagement. He has deep roots within conservative politics, having worked and volunteered in roles at all three levels of government. Matt currently serves as the Chief of Staff to the Honourable Stephen Lecce, Ontario's Minister of Education. In addition to his role in the ministry, he also served as Campaign Manager to Lecce in the riding of King-Vaughan for the 2022 provincial election. Prior to joining the Ministry of Education, Matt held roles in both the public and private sector, including as a senior advisor in the Office of the Premier.
King-Vaughan
King-Vaughan is a high-growth riding with distinct urban and rural regions. Many ethnic diasporas call the riding home, including Italian, Jewish, Chinese, Vietnamese, Russian, and
Ahmadiyya Muslims. As new communities and homes continue to be built throughout the riding, it is essential that campaigns engage in these areas to raise awareness of the member or candidate, political party and to generate important data that will be used to deliver the vote on election day.
In the 2022 provincial election, the riding was considered high-profile given the candidate, his portfolio, and the stated desire of education sector unions to unseat the sitting Minister of Education. These elements, combined with the unknowns that come with new communities and an ever-changing electorate, resulted in an unpredictable outcome for the local race. However, a data-driven, strategic and motivated local campaign, combined with a strong central campaign narrative, delivered an election night result of an increase in the share of the vote for Lecce with almost 58%, with the Liberal candidate – a teacher – receiving just 28% of the vote.
Views from the Fifth Estate:
Ontario Heavy Weight Media Panel
Mark Towhey, Brian Lilley, and Warren Kinsella

Mark Towhey – Mark Towhey was Editor-in-Chief of the five Sun daily newspapers in Toronto, Ottawa, Edmonton, Calgary, and Winnipeg. During the 2022 election, he hosted Ontario Votes: a 4-hour news and talk program on all Ontario BellMedia radio stations every weeknight from May 2 to June 3, 2022. He's been an international management consultant, a political advisor, an international development expert with the UN, EU, and World Bank Group, and a professional soldier. He has lived and worked in 12 countries on four continents.
Brian Lilley –high-profile is a political journalist for the Toronto Sun who has covered municipal, provincial, and federal politics for more than 20 years. He has worked in radio, television, and print and currently has columns published across the country through the Postmedia chain.
Warren Kinsella – is the president of Daisy Consulting Group. Previously, he was a partner at the law firm of McMillan Binch and has also worked as a journalist and political campaigner. From 1990 to 1993, Warren held the position of Special Assistant to the Rt. Hon. Jean Chrétien, leader of the Liberal Party of Canada. In addition, from 1993 to 1996, Warren served as Chief of Staff in a number of federal ministries.
View From The Party's Top Gun
Brian Patterson, President, Ontario PC Party
Brian Patterson, President of the Ontario PC Party will close out the day with his perspective of Lessons Learned from 2022 with specific implications to Ontario's and specifically the Ontario PC's future. The Doug Ford historic victory gives stability to Ontario's political future for the next four years. That said in the near offing the Ontario PC Party is due for an annual meeting, constitutional amendments and election of officers after being delayed by the pandemic.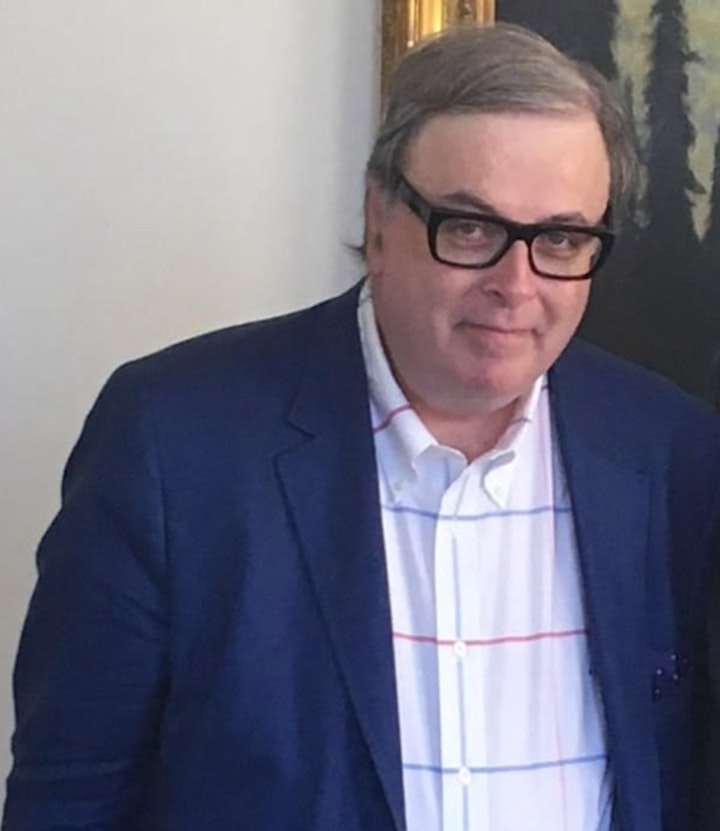 CLF's Executive Committee
This event is being conducted, as is our tradition, by the Conservative Leadership Foundation. The CLF is the organization that believes in conservatism and that solutions can often be best accomplished through education and training. Since 1990 that has been our mission. 2022 will bring much activity for CLF. This event is the first milestone. If you enjoy this day please support our efforts. CLF intends to also for the first time hold Lessons Learned conferences on the 2022 Conservative Leadership and the Ontario municipal elections.
The leads for this event are John Mykytyshyn, CLF Co-Founder, President and Show Runner for this event. Campaign Coach and Bradgate Research is where John spends his non-CLF time. John Capobianco (Co-Founder) member serves as this events Host. Tamara Kronis candidate of record for Nanaimo-Ladysmith serves as the Co-host for the day. Tamara is the newest member of the CLF Executive Committee. Tamara is Senior Counsel at the law firm of Ross & McBride LLP, where she practices human rights and constitutional law. She is also the Founder & CEO of Studio1098, an award-winning jewellery manufacturer and retailer, a principal in the Nanaimo Consulting Group, and the National Director of Strategic Outreach and Communications for the Jean Charest campaign for leader. Leith Coghlin, Stewart Kiff, Dan Muys, MP and John Capobianco (Co-Founder) round out our Executive Committee.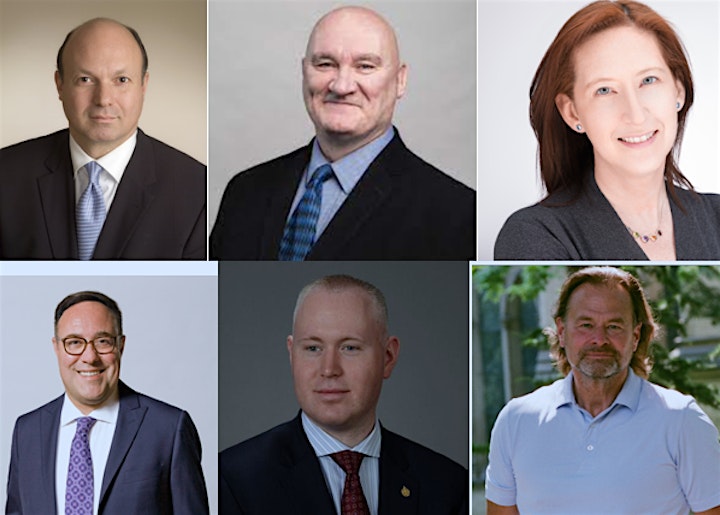 The Conservative Leadership Foundation is an independent learning organization of movement activists not officially affiliated with any political party. 
FAQs
Can I pay with a business credit card or e-transfer from a corporate or business account?
Absolutely. CLF is independent and can receive funds from any source.
Can my business sponsor the event or CLF in its ongoing operations?
Yes. CLF actively encourages sponsors.
Are there ID requirements to enter the event?
There are NO COVID-19 vaccination requirements for entry to the RCMI.
requirementsDress Code:
1. Business Casual attire (i.e. jacket and 􏰀e not required) is permitted throughout the Institute during the day and evening. Clean, dressy jeans are acceptable under Business Casual attire.
2. NOT PERMITTED are worn, torn or soiled jeans, sweatshirts/suits, athletic shoes, hats, shorts, casual beach sandals nor apparel with bold slogans or commercial messages.
How can I contact the organizer with any questions?
Call or text questions to 416-540-8575
What's the refund policy?
Tickets are non-refundable. Tickets may be used by others if 72 hours' notice is given.