Description
---

The COCOLILY Social sponsored by The House of COCOLILY is a one-day creative event for female entrepreneurs filled with fabulous workshops, intimate tea talks, motivational sessions, delicious food, conversations, coffee & mimosas!

The heart & soul of the event is to unite, entertain and inspire like-minded entrepreneurial women.

The COCOLILY Social is a one-stop shop for the modern business woman.


This event is part of a weekend long event being offered by COCOLILY and Canadian Small Business Women. The weekend will feature:
Saturday: The COCOLILY Social: A creative event for female entrepreneurs


:: THE EVENT FEATURES ::

INSPIRATIONAL WORKSHOPS
INTIMATE TEA TALKS
ORGANIC NETWORKING
MOTIVATIONAL SESSIONS
DINNER
COFFEE + CONVERSATION
POP-UP SHOPS
GIFT BAGS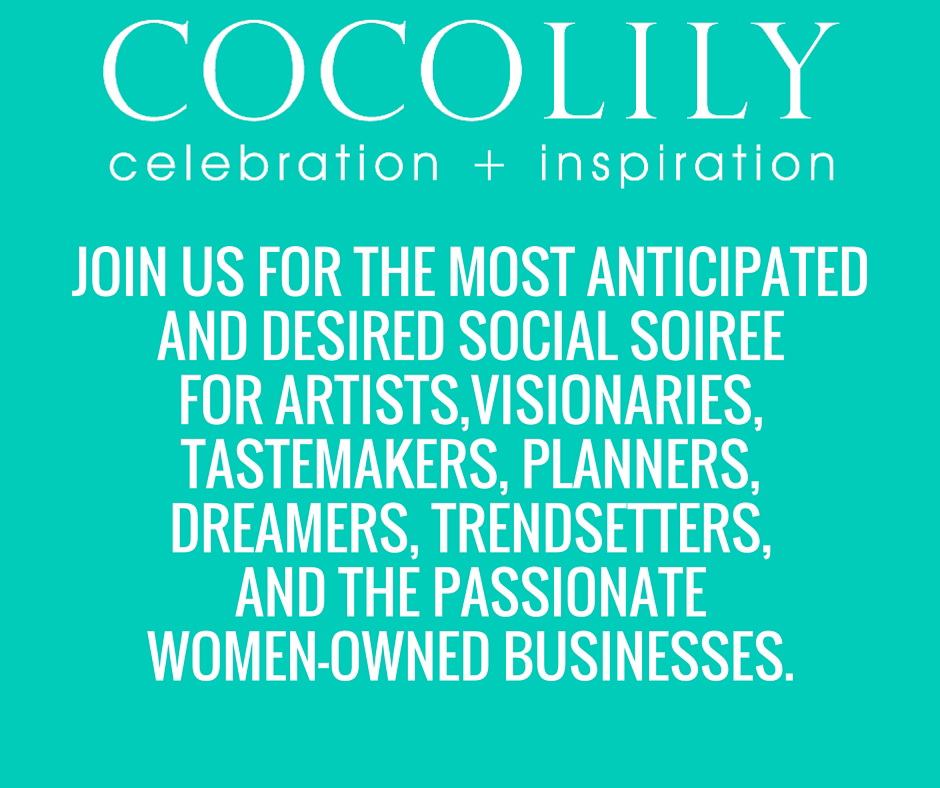 ---
Tickets cannot be shared, are non-transferrable and are NON-REFUNDABLE.
Please visit our FAQ's via the event website www.cocolilyandco.com

BY PURCHASING TICKETS, YOU ACKNOWLEDGE THAT YOU HAVE READ, UNDERSTAND AND AGREE TO THE TERMS AND CONDITIONS, AND THE PRIVACY POLICY INCORPORATED BY REFERENCE INTO THE TERMS VIA THE EVENT WEBSITE WWW.COCOLILYANDCO.COM

SOME OF OUR EVENT PARTNERS AND ALL OTHERS CAN BE FOUND ON THE LOVE LIST.