Description
The Collector's Panel
With Alex McLeod (Visual Artist), Justin Broadbent (Director and Artist), Regina Sheung (Owner, Labour of Love). Moderated by Tammy Yiu (Creative + Community Director, Partial)
Buying art can be exciting, liberating, and satisfying – but it can also be a intimidating. We've gathered a varied panel of notable Toronto creatives who bend and break the traditional mould of what it means to collect art. Whether you're a first-time buyer or already an avid collector, this conversation will shine a light on when they started investing in art, how they chose some of their favourite pieces, how to cultivate your own personal curatorial style, and why collecting is just plain fun. Join in on the talk in The Partial Lounge in Zone A at Toronto Outdoor Art Fair July 8th at 3pm!
About the Speakers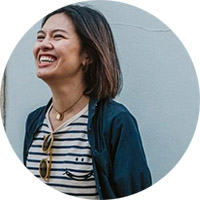 Tammy Yiu is the Creative + Community Director and Co-Founder of Partial. In past lives, she was a designer in the ad world, Canadian fashion industry, and a gourmet baker before founding a graphic design studio in 2009, collaborating with brands such as Warner Music, Right To Play, and Fuck Cancer. She later established homegrown outerwear brand OSC Cross, and as Creative Director, fostered its growth in North America and Japan until turning her focus to an idea called Partial. Nowadays, she enjoys handwritten notes, Chardonnay, playing her keyboard, and working out of her co-working studio, 8Space.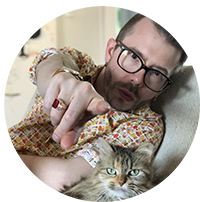 Alex McLeod is a new media visual artist from Toronto. McLeod's images recall the wide-open vistas of romantic landscape painting and strange otherworldly dystopias. In light of concerns surrounding rising populations, urban over-development, and climate change, McLeod's simulations could be considered a cautionary tale about ecological responsibility, empathy, and connectivity. He is represented by Division Gallery in Toronto and Montreal.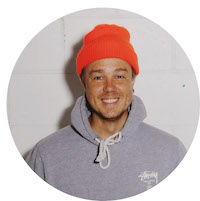 Justin Broadbent is a Toronto based multidisciplinary artist and video director. He likes the impossibility of a seed becoming a tree, thrift stores, bad looking things, rap lyrics, Creemore, porcelain cats, and human perseverance.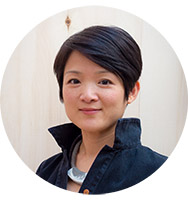 Regina Sheung sees beauty everywhere. For two decades, she's combined humour, a passion for art and a self-made sense of flare to become one of Toronto's most celebrated independent shop owners. As eclectic as the products she sells, her creativity and willingness to evolve have led to her personal and professional success. Regina uses her retail space as her canvas, captivating audiences with a full sensory experience that has transformed the way people think of beauty.