Description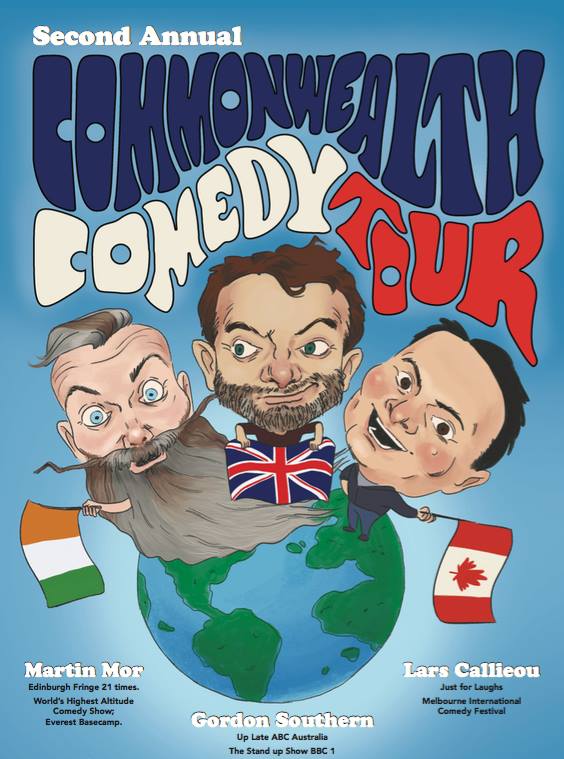 The Commonwealth Comedy Tour features three great headline acts from around the Empire (the 2017 version features an Irishman, a Brit and a Canadian). With a long list of credits the show will include Martin Mor, Gord Southern and Lars Callieou, with a special guest appearance by Pepper from the hit KISS FM morning radio show Pepper & Dylan!
Come join us for a night of laughs! Seating is limited so get your tickets today!
Doors open at 7pm, show starts at 8pm. Tickets are $15 online and $20 at the door.