Event Information
Refund Policy
Refunds up to 30 days before event
Eventbrite's fee is nonrefundable.
This in-depth, 7-day live online training will teach you how to build a Drupal website from top to bottom.
About this Event
About the Course
Learn how to build a website with Drupal from top to bottom. This in-depth, multi-day live online Drupal class divided into three parts: site building, theming, and module development. You can register for all 7 days, or for each part individually, depending on your learning needs.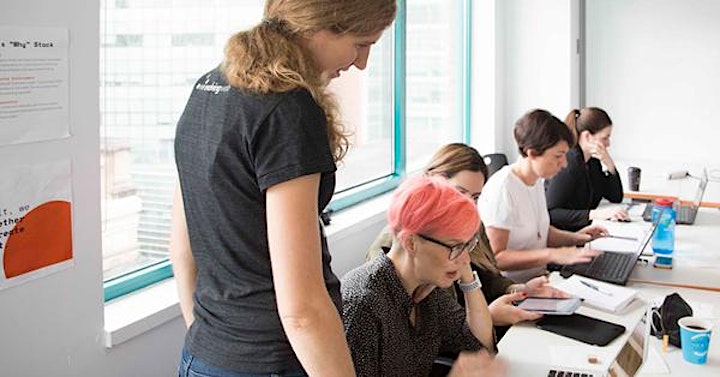 Day 1: Drupal Site Building
The Drupal content management system is known for its flexibility. Drupal can be used for many types of websites, from corporate websites and media portals to e-commerce sites, community forums, and intranets. Site builders have the task of customizing Drupal depending on the content and feature-set they want to provide.
This course will give participants a thorough understanding of the Drupal site building process. You'll get hands-on experience creating an information architecture for Drupal, and implementing advanced features with Drupal core and contributed modules.
Learning Objectives
How to add complex and powerful functionality to Drupal using core and contrib

Considerations for planning and structuring content

Differences between entity types

Selecting and contributing contributed modules

How to configure key contributed modules

Best practices for launching and maintaining a secure and speedy website

The limits of Drupal site building and when custom theming or module development is required
Syllabus
Planning and implementing content types

Techniques for organizing content with Views

Building layouts with configuration

Structuring content with Paragraphs

Setting up landing pages

Selecting and installing contributed modules

Site maintenance best practices

Pre-launch checklist
Days 2-4: Drupal Theming
The look and feel of a Drupal site is remarkably flexible. With the Drupal theme system, you have the ability to change the HTML output of your site, and add implement a design by adding CSS and Javascript.
In this course, you'll learn how to build a responsive Drupal theme to customize the look of your Drupal site. We'll create a theme based on Drupal core, and another using a front-end framework. Learn how to create layouts, customize Twig templates, and best practices for organizing your theme.
Learning Objectives
Best practices for Drupal theming

How theming fits in with the overall process of developing a Drupal website

Steps for developing a custom theme

Using a CSS framework such as Bootstrap or Zurb Foundation

When to use theming vs. configuration

Drupal core themes

What's easy and what's hard to change about the front-end of Drupal
Syllabus
Creating a custom Drupal theme

Using Drupal's core themes

Drupal's templating system

Adding CSS and Javascript to your Drupal theme

Twig syntax and Twig debug

Sub-theming with Bootstrap, Zurb Foundation, etc.

Using Twig to customize Views output

Preprocess functions

Using SASS with your Drupal theme

Extending Twig templates

Using libraries to manage internal and external assets

Best practices for Drupal theming
Days 5-7: Drupal Module Development
Developing Drupal modules allows you to create customized functionality for your Drupal site. While Drupal is designed to be a flexible, extensible platform, it can be challenging to figure out the best techniques for extending it and how your custom module fits into the Drupal's overall architecture.
In this training, you'll learn the process for developing a module with standard components like blocks, permissions, forms, and pages. The course will cover the concepts behind module development, how to use Object Oriented Programming for Drupal, and essential Drupal developer tools. It will give you an overall understanding of how modules work and you'll get hands-on experience developing modules from scratch.
Learning Objectives
How Drupal works from a back-end perspective

How to create a Drupal module

Using api.drupal.org, the Examples module, and core modules, as documentation

How to Drupal Console and Drush

Setting up your development environment

Object-oriented programming for Drupal

Best practices for Drupal module development
Syllabus
Creating a Drupal module

Drupal coding standards

Using Drush, Drupal Console, and Composer

Creating pages programmatically

Creating custom field types and formatters

Using the Examples module

Creating custom forms

Database integration

Creating blocks programmatically

Creating administrative forms

Creating and applying patches

Configuration management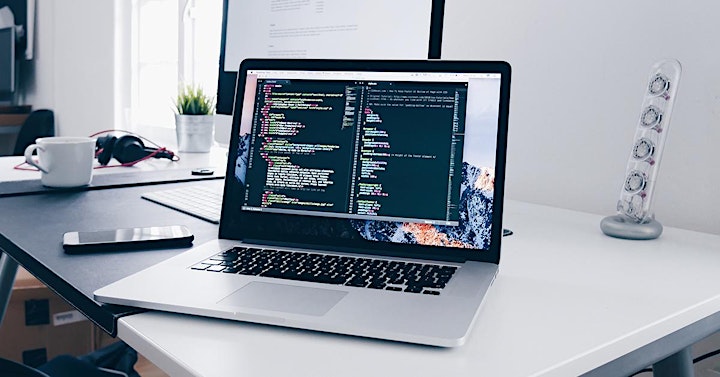 What Our Clients Say 
"Thank you for an amazing week of Drupal training!"
— David Cutri, Web Developer at Cornell University
FAQ
What do I need for this class? A laptop, headphones and a mic.
Can I pay with a cheque? Yes, contact us and we can issue you an invoice for the training.
What are the pre-requisites? Familiarity with HTML and CSS required for Days 2-3, Programming experience required for Days 4-5
What size is the class? There is a limit of 12 participants in each class
Do you offer discounts? Yes, we provide discounts for students, freelancers, and non-profit organizations. Please contact us for details.
Date and Time
Location
Refund Policy
Refunds up to 30 days before event
Eventbrite's fee is nonrefundable.