Description



"The Concept of Vancouver"
13-14 October 2016
---
"The Concept of Vancouver" is a two-day conference to be held at Brock University in October 2016. Vancouver, located on the unceded Coast Salish territories of the Musqueam, Squamish, Tsleil-Watuth, and Stó:lō First Nations, is an important nexus of art, literature, activism, and other forms of social and political organizing and expression within Canada. The two days of the conference are devoted to providing a historically-grounded, academically-rigorous, and aesthetically-charged survey of the manifold intersections between visual arts, literary arts, and the city of Vancouver. There will be plenary speakers, roundtable discussions, special topics panels, practical-skills workshops, public exhibitions of First Nations and Canadian art, musical performances, a public poetry reading, featured plenary addresses by Richard Cavell, Roy Miki, Lisa Robertson, Michael Turner, and Rita Wong, and a public keynote address by Canada's first Parliamentary Poet Laureate and winner of two Governor-General's Awards for Literature George Bowering. This event will bring together scholars, artists, writers, and activists to broadly think through the conceptualizations of the histories, present, and possible futures of the city.
All are welcome to attend.
EARLY BIRD DISCOUNTED REGISTRATION until 1 September 2016
Hosted by the Centre for Canadian Studies at Brock University, this is the 30th annual "Two Days of Canada" conference, the oldest Canadian Studies conference series in Canada.  
---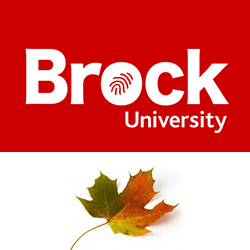 ---
Thursday—The Concept of Vancouver: Ground for Enquiry
Marilyn I. Walker School of Fine and Performing Arts
Registration and Welcoming Remarks 9:00-9:30
Presentation panels: 9:30-2:45
Keynote Plenary Session 1: 3:00-3:45 Richard Cavell
Presentation panel: 4:00-5:00
---
FirstOntario Performing Arts Centre
7:00 Keynote Address by George Bowering
and a featured musical performance by Karin di Bella and Devon Fornelli
---
Friday—The Concept of Vancouver: Reading and Seeing
Niagara Artists Centre
10-11: Roy Miki and Michael Turner
11:15-12:15 VanGardism: Collectives in Opposition
Lunch 12:15-1:15
1:15-2:15 Rita Wong and Lisa Robertson
2:30-3:30 New Urbanism, Gentrification, and Other Problems of Creative Economies
3:45-5:00 Decolonization and Transglobalism
---
Niagara Artists Centre, 354 St. Paul Street, St. Catharines, ON
7:30 - 10:00
Open Reception for two art exhibitions:

23 Days at Sea

and "Lunarian Life: 

A bill bissett Retrospective".

Poetry Reading by Lisa Robertson, bill bissett, adn David Buuck to mark the l

aunch of

Tripwire

's Special Vancouver Issue.
---
*****************OPTIONAL SATURDAY 15 OCTOBER EVENT*******************
---
The Festival of Readers — St. Catharines
15 October 2016
This year marks the inaugural year of the Festival of Readers, a new event held in partnership with the Two Days of Canada conference on Vancouver. 
Featured Readers include:
Larissa Lai
Gary Barwin
Liz Howard
Robert Priest
Kari-Lynn Winters
and many others...
---
The Conference Organizers would like to gratefully acknowledge the following supporters of The Concept of Vancouver: 

The Centre for Canadian Studies, The Department of English Language & Literature, The Department of Visual Arts, The Department of History, The Department of Political Science, The Humanities Research Institute, The Niagara Artists Centre, The Marilyn I. Walker School of Fine and Performing Arts, and the FirstOntario Performing Arts Centre.