The Condor and The Eagle Film Screening - World Water Day 2020
Join us Sunday March 22nd, 2020 from 2-4pm for an award winning film screening of The Condor and The Eagle
About this event
Doors open at 1:30pm and those who have registered will be admitted between 1:30 -1:45pm with others admitted starting at 1:45pm on a first-in-line basis. Cash donations will be welcomed at the door. After the film, local speakers will help us understand how the themes connect with our situation in Richmond.
Free parking in gravel lot on north side of hospital with entry off Westminster Highway eastbound. Easy access on public transit.
The United Nations has declared March 22 of every year WorldWater Day. On this day, everyone is encouraged to take action for the water in their community. The theme for World Water Day 2020 is Water and Climate Change.
World Water Day is an opportunity to learn more about the threats facing our water and ways communities can fight back and protect water.
Over the years, Council of Canadians chapters have organized a variety of events and actions to celebrate and protect water, ranging from panel discussions and film screenings to rallies and online actions.
About The Condor & The Eagle
Sophie and Clement Guerra's inspiring documentary is a timely film following Indigenous leaders who are engaged in critical actions to preserve their territories from environmental destruction through the Americas. The film is 82 minutes long, and premiered on Turtle Island in October 2019 , The Condor & The Eagle will inspire you to act to tackle the climate crisis.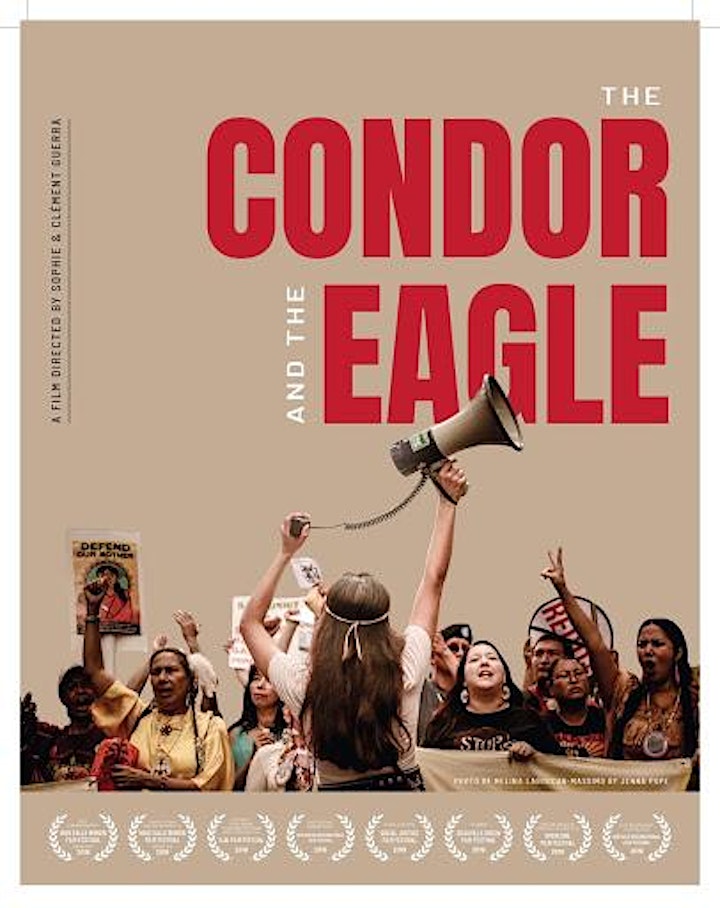 Organizer of The Condor and The Eagle Film Screening - World Water Day 2020