Description
Do you love the arts and want to discover more of what Trinity Western has to offer with their SAMC programs?
If you answered yes to the question above then this event is for you! Life can be busy and making a decision on where to attend university can be tough. And sometimes you are just left with wishing you could do what you love! Well, have no fear because here at Trinity, we want you to follow your passions. Whether you are a student in Grade 10, 11 or 12 who loves the arts or a parent who knows your child is passionate about performing, this evening is designed for everyone.
Come see our fall premiere show presented by SAMC Theatre, meet with professors and current students from all across different majors of SAMC, and chat with others who are enthusiastic about the arts. Register your whole party above, come watch an amazing show, and ask us your questions when you get here. We are so excited to see you at TWU for our high school night!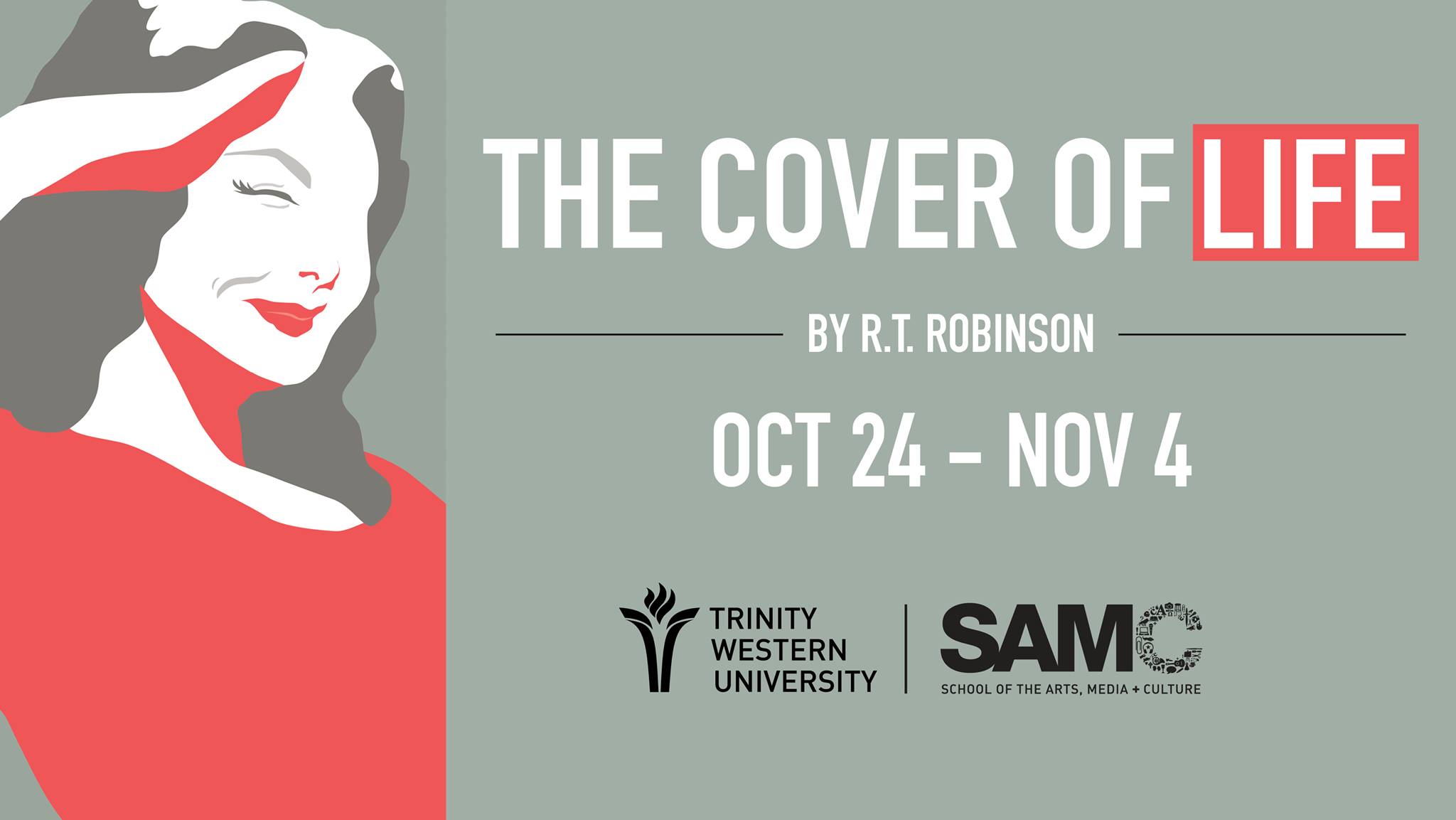 The Cover of Life: So many dreams, so little sweet tea. A funny and poignant look at women in wartime.
It's 1943. LIFE magazine war correspondent Kate Miller reluctantly agrees to do a "feel-good" story on three young brides living with their mother-in-law in Louisiana while their husbands—all brothers— fight overseas.
Feeling a fluffy "woman's piece" to be beneath her, Kate is completely unprepared for the feisty forces of nature—in the form of Sybil, Weetsie, Tood, and Aunt Ola—that greet her on her arrival. Still, it isn't long before things unravel under the scrutiny of an outsider. Secrets are laid bare, and the lives of all ve women are forever changed.
Starring Alexandria Bay, Amanda Haggett, Hayley James, Nyssa Morgan, Connor Thiessen, Mikayla Wust, and Joelle Wyminga.
Director Kate Muchmore Woo
Set and Projection Designer Sarah Mabberley Costume Designer Alaia Hamer
Lighting Designer Graham Ockley
Stage Manager Corben Dunn
Join other high school students along with current TWU students and professors for pizza before the show to get a glimpse inside the world of making theatre, and TWU's programs in the arts, media and culture. Then stick around after the performance for a short talkback with the creators of the show.
Schedule for the evening:
5:30pm: Register and pre-event meet and greet with the actors in the show
6:00pm Pizza dinner with current TWU students and professors
7:30pm The Cover of Life
Post-show talkback - a special Q&A with cast and crew from the play!
Please remember to book enough tickets for every person in your party!
Can't come this night, but you still want to come to the show: click here!
Questions? Email us at visit@twu.ca