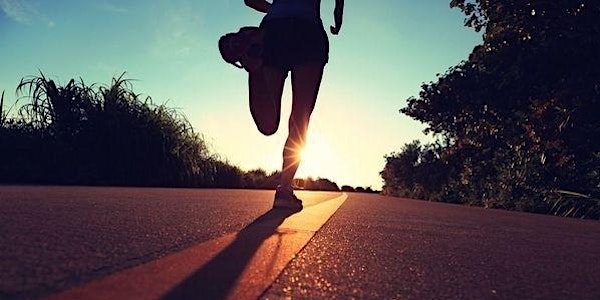 The Daily Neighbourhood Walk/Run - Eglinton/Oriole Park (Route B)
Eglinton/Oriole Park (Route B) is a Level 1 Walk/Run: 25 min running; 20 min walking; 10 min warmup and cooldown
About this event
It's time to hit the streets for a scenic city walk/run through Eglinton Park, Chaplain Estates and Oriole Park - weekdays at 6 am, 7 am or 6 pm, and weekends at 9 am. Eglinton/Oriole Park (Route B) is a Level 1 Walk/Run: 25 min running; 20 min walking; 10 min warmup and cooldown. Meet us at your neighbourhood community centre.
------------------------
2022 SCHEDULE
6 am, 7 am or 6 pm, Monday - Friday
9 am, Saturday - Sunday
LOCATION
Eglinton/Oriole Park (Route B)
North Toronto Memorial Community Centre
200 Eglinton Avenue West
Toronto, ON M4R 1A7
2022 SEASON
Monday, March 7, 2020 – Friday, November 25, 2022
EVENT HOTLINE
Call or text 416-939-4432
FEES
$5/running session (non-member)
$3/running session (member)
$10 annual membership fee
------------------------
BECOME A MEMBER!
Your $10 annual membership fee includes:
1. $2 off when you apply promo code TDNWR-M2OFF at checkout.
2. Monthly birthday celebrations.
3. Exclusive offers from our sponsors and advertisers.
4. Weekly Brunch and Social on Saturdays at 2 pm.
5. Weekly draws and contests for freebies, perks and other goodies.
------------------------
OUR SPONSORS/ADVERTISERS
Nike. Danskin. illy Cafe. Brookstone. Elizabeth Arden. Gabriel & Co.
#thedailyneighbourhood #walk/run #route #fascitoronto #classes #glow360 #events #challenge #intervention
It's time for an intervention! Feed and fuel your addiction to fitness and skin care. Attend classes, workshops, community events, expos, pop ups and a host of other events that provide the latest news, motivation and support to maintain your fitness and beauty goals. Head Office: The Daily Neighbourhood Walk/Run, 1 Yonge Street, Suite 1801, Toronto ON M5E 1W7 / Phone: 416-939-4432 / Email: fasci.toronto@gmail.com