Description
The Daring Greatly™ 3 Day Curriculum Based Seminar:
!!!!!! THIS SEMINAR MAY BE COVERED IN PART BY YOUR HEALTH BENEFITS PLAN- contact me to learn more!!!!!!
Wholehearted living is about engaging in our lives from a place of worthiness. It means cultivating the courage, compassion, and connection to wake up in the morning and think, no matter what gets done and how much is left undone, I am enough. It's going to bed at night and thinking, Yes, I am imperfect and vulnerable and sometimes afraid, but that doesn't change the truth that I am also brave and worthy of love and belonging. ~ Brene Brown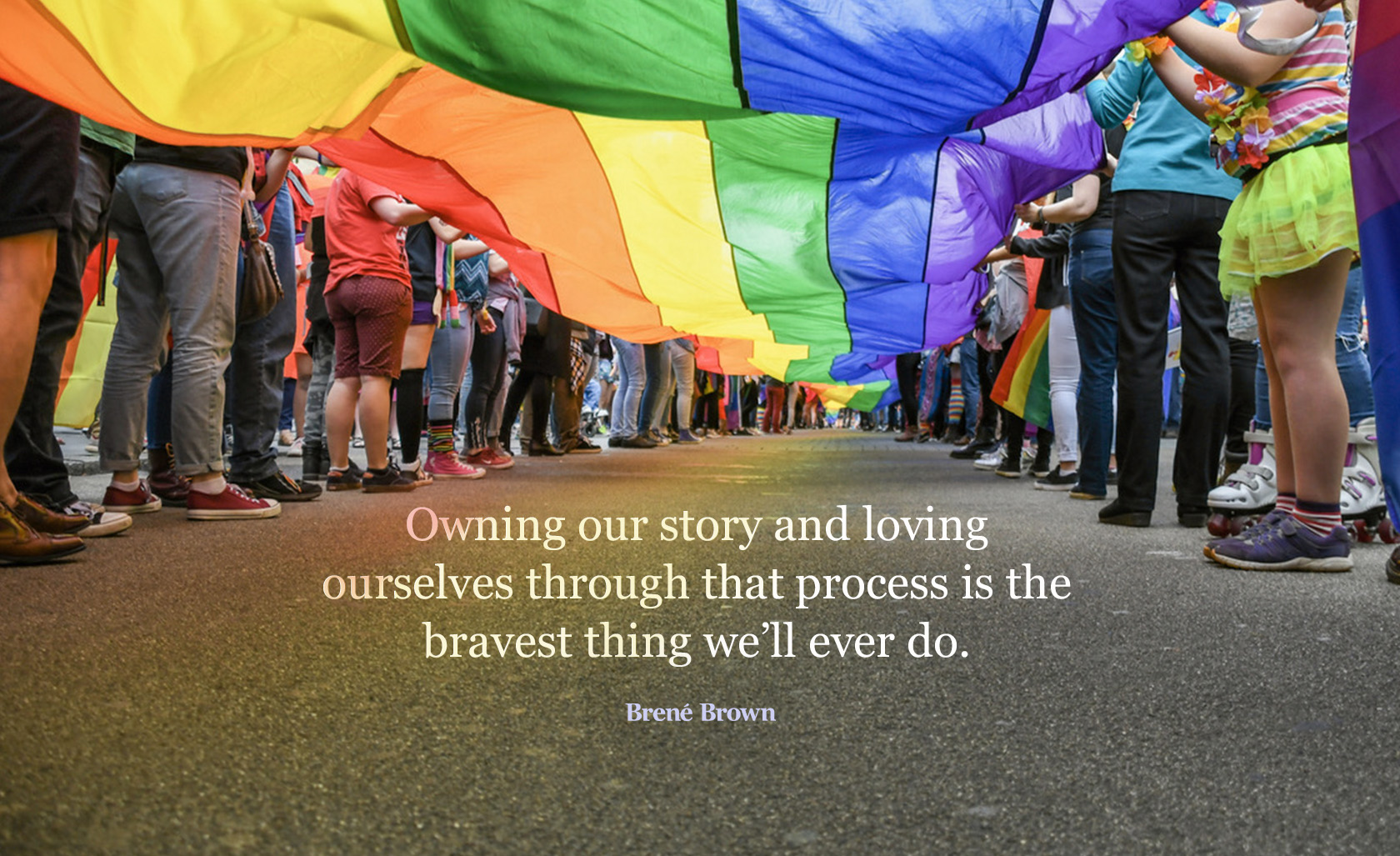 ---
Is the Daring Greatly™ training right for me? If you answer "YES" to any of these, the seminar is right for you!
Do you identify as a perfectionist?

Do you feel like you don't fit in or will never measure up?

Are you tired of comparing yourself to others, working so hard to fit in and be worthy of love and belonging?

Do you struggle with saying no?

Do you have anger because you do things out of obligation, duty or guilt?

Are you afraid to step outside your comfort?

Are you curious about how to connect to the power of empathy to dissolve shame?

Do you

find that your inner critic has too much to say about how you live?

Do y

ou want to lean-in to acceptance of who you are, as you are?

A

re you fed up with endlessly trying to improve or perfect yourself or please others?

Do y

ou want to cultivate courage, joy and wholehearted living?
Learning Outcomes for this HIGHLY experiential learning seminar:
After completing the 3 day Daring Way™ Seminar, you will gain clarity or learn more about:
· Your individual values and how they guide you in your daily work and personal life
· How to create and hold boundaries in your relationships (work/friends/family/intimate)
· How to identify the signs of when you are feeling vulnerable and how to respond mindfully
· How to manage conflict with more calmness, respect, curiosity and connection
· How to process shame, scarcity, and destructive comparisons
· How to practice empathy and compassion with yourself and with those in your life
· Who you are beyond the roles you perform everyday
Most improtantly, you will learn how to How to SHOW UP, BE SEEN and LIVE BRAVE!!
---
LOCAL FOOD LOCAL FOOD LOCAL FOOD LOCAL FOOD LOCAL FOOD LOCAL FOOD LOCAL FOOD LOCAL
Given that is training is focused on wholehearted living, we thought the food should also be wholehearted and hearty! We have partnered with a local chef who is in love with getting creative with seasonal ingredients from Nova Scotia producers. Her products are sourced locally and inspired to fit the seasons. Each meal is produced by culinary professionals with a nutritional background creating healthy whole food meals and snacks with the highest quality ingredients. It is our Chef's passion to create wholesome nutritious meals that are packed with flavour and diversity. Our chef enjoys getting to know our local farmers, fishermen, butchers, and businesses in Nova Scotia and learning how they grow, harvest and process their products.

Our Chef for the weekend will prepare the main courses (2 meals Sat & Sun) Snacks (throughout the weekend) and appetizers (Friday Night). Inspired by what is available locally, our Daring Menu will be avaliable to you as we get closer to our intensive weekend together. For now, you can expect that we will be focused all on you and your meals will be created with a combination from a passion for local whole foods and high quality cuisine from scratch.
The work we will do togeter throughout the weekend is difficult so having just the right food is a REQUIRNMENT!!
---
Who is Brene Brown Anyway?
Brené Brown, Ph.D., LMSW, is a research professor at the University of Houston Graduate College of Social Work. She has spent the past 12 years studying connection, vulnerability, courage, worthiness, and shame. The Daring Way™ method is based on Dr. Brown's groundbreaking research, which has been featured on PBS, NPR, CNN, The Katie Show, and Oprah Winfrey's Super Soul Sunday.
Among Dr. Brown's published works are: the #1 New York Times Bestseller, Daring Greatly: How the Courage to be Vulnerable Transforms the Way We Live, Love, Parent, and Lead (2012); the New York Times Bestseller, The Gifts of Imperfection (2010); and I Thought It Was Just Me (2007). Dr. Brown's 2010 TEDx Houston talk, The Power of Vulnerability, is one of the top 10 most viewed TED talks in the world, with more than 12 million viewers. Additionally, she gave the closing talk at the 2012 TED conference where she talked about shame, courage, and innovation.
---
---
---
---
Seminar Nuts and Bolts:
*PLEASE check with your Health Benefits Provider (if you are lucky enough to have one). A portion of the investment in this seminar may be covered through your health benefits plan at work. Inquire if you are covered for "Clinical Social Work"
*This Training has been valued at approximately 6 months worth of individual therapy
*Investment covers cost of the Workbook & Food & Facilitation (not accommodation)
*The Seminar location has Hotel Accomidations starting at $140.00 per night (Hilton 1.902.463.1100)
*Each participant will be screened to ensure this program is right for you, registration DOES NOT GUARANTEE a seat at the table
*Participation in this program DOES NOT give you the rights or the training required to facilitate this work. Only certified trainers may facilitate this curriculum
*Reading the Book Daring Greatly is HIGHLY recommended before you participate in this Seminar but not a requirnment
*Course Hours: Friday Night 5pm-9pm, Saturday 9am-5pm, Sunday 9am-2pm
---
Seminar CONTENT:
Friday: SHOW UP
Introduction & Chef Prepared Appetizers

How Values Light the Way

Trust and Marble Jar

They Myths of Vulnerability

Empathy and Self Compassion

Homework TOSCA & Self Compassion Scale, Arena Anthem
Saturday: BE SEEN
The Arena

Shame and the Arena Door

Understanding Shame

Gourmet Lunch Provided

The Armoury

Shame Sheilds

Ideal and Unwanted Identities

Homework Creativity Project on Shame and Authenticity
Sunday: LIVE BRAVE
Process Creative Projects

Cultivating Shame Resilience

Gourmet Lunch Provided
Final thoughts... It is time for you to face your fears and allow courage to take the wheel.
In this supportive, non-judgmental environment of trust, you will systematically discover what is holding you back, why and the "how" to move forward.
Its time to find the courage to be brave enough, to invest in you.
Book your seminar seat today and prepare for an uncomfortable bumpy ride to a beautiful place.
I'll meet you there.
Warmly,
Patricia