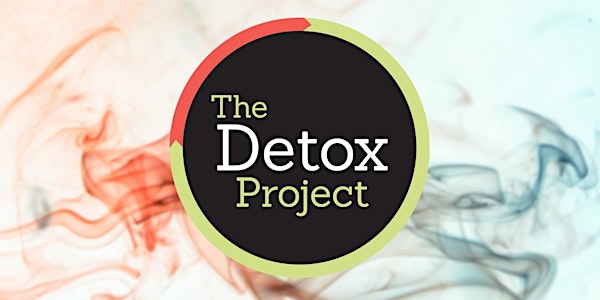 The Detox Project - January 2022
Hosted by Hardick Seminars and Coaching, The Detox Project is a customized one on one program to help transform your health in 2022.
When and where
Location
Hardick Seminars & Coaching 331 Queens Avenue London, ON N6B 1X2 Canada
Refund Policy
Contact the organizer to request a refund.
About this event
We all typically enter the new year with the best intentions for our health. Here at The Detox Project we want to help give you the optimal chance for wellness in this upcoming year.
Toxins are in the air you breathe, the products you use to clean, the food you eat, and almost everything you come into contact with everyday. While your body is designed to detoxify constantly, the daily exposure is concerning for our health. Detoxing can benefit a multitude of your body's systems from your liver and kidneys to your skin, gut and beyond.
The Detox Project is designed to help you accelerate your fitness, shed unwanted body fat and refine the quality of your nutrition. This is a customized one on one program to help transform your health in 2022.
After helping thousands of people across the world through seminars and workshops, we want to bring The Detox Project home to you!
(Although a majority of the program will be completed at home, your start up visit and outcome assessment will be completed in office.)
Included in The Detox Project:
Neurostructural Assessment with Dr. Hardick ($155 value)
Personal Health Assessment with our Holistic Nutrition Team ($60 value)
Body Composition Analysis before and after detox
Personalized Nutrition Guidelines
30-Day Detoxification Support Packets from Designs for Health ($136 value)
Product voucher ($75 value)
Resources
Align Your Health Book ($30 value)
Real Detox e-Book ($25 value)
7-Day Cleanse e-Book ($25 value)
Access to private Facebook Group
2 private live Webinars (Detox 101 and Advanced Nutrition)
Exclusive offers from community partners
Important Dates:
Enrollment Open - December 20th - January 10th
Start Up Visit - January 3rd- January 14th
Outcome Visit - 30 Days from Start Up Date
Location: Hardick Seminars & Coaching (331 Queens Avenue, London, ON)
Cost: $295 +hst
When you sign up for The Detox Project you will receive a personalized email to your inbox that will have a link to schedule your start up visit (in office). This is where we will also provide you with all the materials you will need to complete your 30-day detox. We can't wait to meet you!