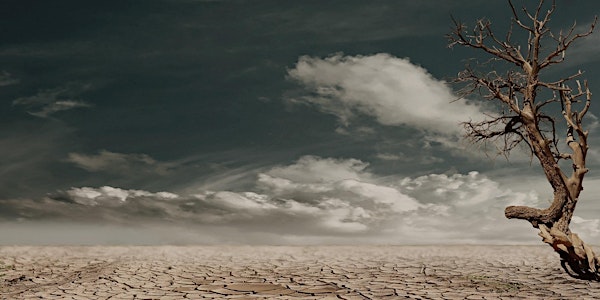 "The Dharma-Ending Age" International Conference (in-person)
The Dharma-Ending Age: The Climate Crisis through the Lens of Buddhist Eschatology, Past and Present, October 7–9, 2022, HYBRID
When and where
Location
The xʷθəθiqətəm or Place of Many Trees 6476 NW Marine Drive Vancouver, BC V6T 1Z2 Canada
About this event
* Please note that the venue has moved from the C.K. Choi Building Room 120 to The xʷθəθiqətəm or Place of Many Trees (6476 NW Marine Drive, Vancouver)
The Dharma-Ending Age: The Climate Crisis through the Lens of Buddhist Eschatology, Past and Present International Conference
This international conference is co-organized by the Yin-Cheng Buddhist Studies Network at the University of British Columbia and administered by UBC FROGBEAR project. The conference will be conducted in hybrid format combining in-person attendance at UBC and online via Zoom.
Since the Industrial Revolution, the world economy has seen unprecedented growth, while living standards have also improved drastically, driving the human population to increase at an exponential rate that is ultimately unsustainable. In the meantime, consumerism runs rampant, urban areas expand unchecked, while the predatory exploitation of forests, rivers, oceans, and mineral resources, as well as excessive pollution and unrestrained emission of greenhouse gas have led to worldwide pollution, land subsidence, global warming, sea level rise, and extreme weather. In addition, the proliferation of weapons of mass destruction such as nuclear, biological, chemical weapons, and the blistering evolution of Artificial Intelligence have all cast a shadow on the future of humanity, all of which seem to augur that the dharma-ending age (mofa 末法) described in Buddhist classics that is now silently approaching us.
Among the stated challenges, the climate crisis may wield the most immediate impacts for the world's people. Buddhism may prove to possess unique insights to address this urgent global challenge. At its core, Buddhism seeks to elucidate cause-and-effect relationships and to show how all things, like Indra's Net, are interconnected. Buddhist teaching thus has the potential to render us acutely aware that we, as interconnected beings, can and should contribute to global welfare, such as by practicing prudent consumption and by cherishing all sentient lives and our present fortune, guided by a correct perception of the causes and effects of things. After all, a clear perception of one's causal relationship in relation to a global threat constitutes the first step for humanity as a whole to address the climate crisis.
Panelists will first address comments from session discussants, then exchange feedback with fellow panelists, and if time allows, respond to questions from public attendees.
Please contact frogbear.project@ubc.ca if you have any questions about the conference.
Conference webpage: https://frogbear.org/the-dharma-ending-age
In-person registration: https://ubcfrogbear-dharma-ending-age.eventbrite.ca
Online registration: https://ubc.zoom.us/meeting/register/u5Erde-hqjMpH9TOcShAdCr-FXX7VMwEvG2C
Full schedule forthcoming. Event start and end time is based on Pacific Daylight Time. Registrants are responsible for checking their own corresponding time zone. Register today as there is limited event capacity. Some of the conference panels will be recorded during the event. The webinar link is usable for all three days of the conference.
The Yin-Cheng Buddhist Studies Network is committed to fostering an inclusive, respectful, and welcoming environment through activities which embrace a spectrum of human attributes, perspectives, and disciplines in the study of Buddhism. Staff, organizers, moderators, and participants are expected to treat each other with respect and consideration, follow venue rules, and alert moderators of any concerns.