The Dialogue is a Free community engagement event held throughout the year at different local venues.
About this event
Being human:
Does living a human life necessarily entail using intuitive skills?
What is intuition? Is it possible to trust our intuition?
How does 'being' relate to living in the present moment and intuition?
Does having a relationship with one's self increase health and happiness? Should we prioritize our inner trust to advance this end?
***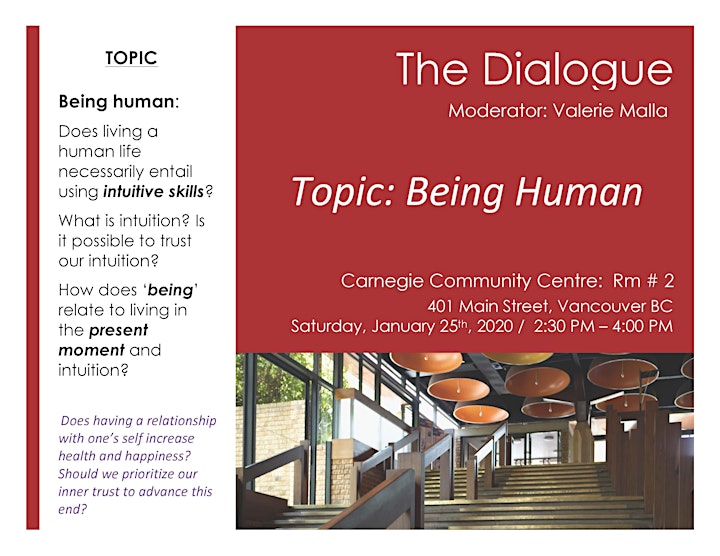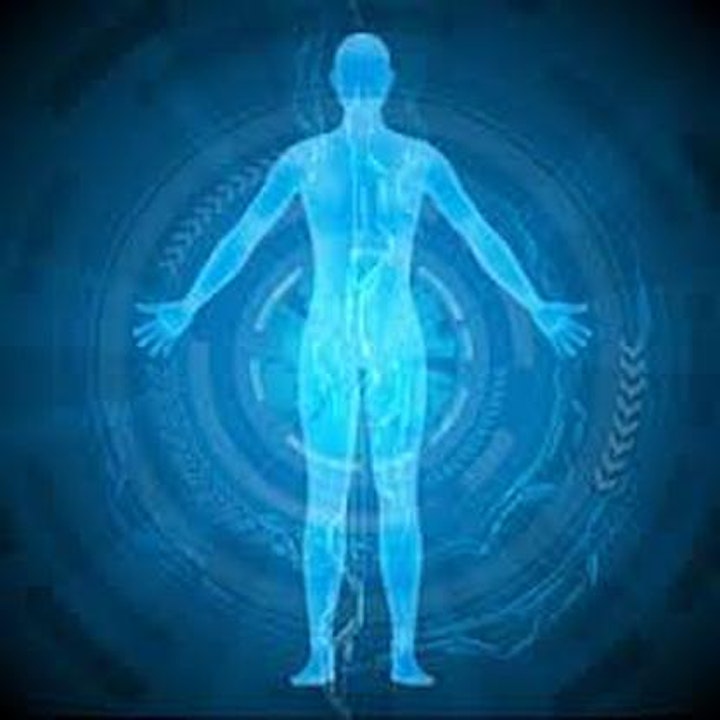 Organizer of The Dialogue
Valerie Malla is at Simon Fraser University in the departments of philosophy and psychology. She has worked mainly in the legal field, but today contributes part of her time as a Life Coach, and is part-time Host of the CJSF 90.1FM radio show, Let's Get Serious, which airs randomly on Mondays @ 10:AM,
 email:  contact@LGSRadio.com
She enjoys engaging with her community in many respects in order to promote social harmony. Her projects include the annual Mother's Day Remembrance event held on Mother's Day for those who have lost their mother or are otherwise estranged. She is also founder of Philosophers' Stone Café, which seeks to provide philosophy-based instruction to marginalized populations. 
Valerie previously trained as a broadcast journalist and received a national award from CBC in the category of Best Radio Documentary. 
She has long enjoyed singing, writing, and generally being creative, and describes herself to be, "

As objective as possible. I believe that suspending one's judgement, as much as it is possible, is imperative in bringing one closer to the truth. And, we need a sense of truth for stability and assurance in our lives

." Participating in philosophy & psychology focused dialogue as moderator of The Dialogue is one of her favourite pastimes.  The Dialogue is a free community engagement session on different topics throughout the year:  Schedules may be viewed on Eventbrite.
She may be contacted at: 
valeriemalla@hotmail.com