The COVID-19 pandemic has proven innovation in the health space is not only possible, but imperative.
About this event
From digitizing medical records, creating new medical devices, making PPE more accessible and improving patient experience—local startups are leading the way in health innovation.
Health care is a challenging sector for startups, but the COVID-19 pandemic has proven innovation in the health space is not only possible, but imperative.
Join us (virtually) for a panel discussion on the challenges and opportunities in health care innovation and get inspired by startups who are making an impact in digital health care.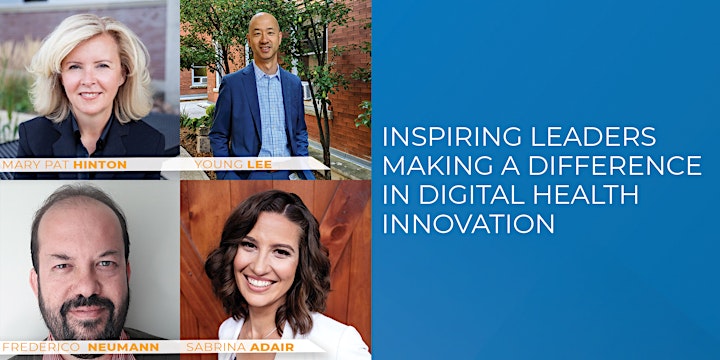 Moderated by Young Lee, VP Planning, Transformation and Innovation at Grand River Hospital
Young leads a portfolio that includes the quality and performance management, information management, decision support, health records, privacy, biomedical engineering, research and innovation departments of Grand River Hospital. Young has more than 20 years of health sector experience as a clinician, leader and consultant. Prior to joining GRH, Young was a partner and national health transformation services leader for Deloitte. His consulting engagements have included projects in health information management, large transformation initiatives, digital health solutions, shared services, quality improvement as well as health services and integration planning.
Featuring local entrepreneurs:
Frederico Neumann is a co-founder and CEO of PsyMood. He has 20 years' experience developing digital companies and his family business in the gas station and real estate segments. A digital strategist and serial entrepreneur, he has founded 7 different startups before PsyMood, including the first social media management agency in the Northeast of Brazil and the first institute in Brazil to inspire the society to divert waste from landfill. He arrived in Canada in 2016, where he graduated in Interactive Media Management at Centennial College and Small Business Entrepreneurship at George Brown. After that, he worked in a software development company always with this goal in mind: to create a tech startup with a social purpose.
Sabrina Adair is the CEO/founder of Enabling Adaptations. Enabling Adaptations is a forward thinking company that believes that the power to change future generations is embedded in supporting those raising the next generation. Enabling Adaptations is an online portal for parents and caregivers to speak directly to a therapist to better understand their children, learn strategies, and communicate about their child to others. She is a mother of four, entrepreneur, and passionate advocate for parent empowerment. She has also worked in Occupational Therapy since 2003, serving in the private and public sector and as a Professor at Conestoga College.
Her vision for Enabling Adaptations, drawn from her years of building strong support systems for children, is to put access to therapists and resources directly in the hands of parents to empower parents to help their children now, while they wait for the education and healthcare systems to catch up. Her children are her why for her business and have taught her patience, perseverance, and compassion, and that we're all wonderfully unique individuals.
Mary Pat Hinton is the CEO and Founder of Emmetros. In 2014, Mary Pat Hinton left her corporate leadership role to pursue her heart-work by launching Emmetros. Driven by a commitment to honor her late grandmother, Mary Pat set out to create technology that prioritizes the independence and dignity of the person receiving care.
As passionate and accomplished technology leaders joined the team, the first product MemorySparx One was born. Carefully crafted with direct guidance from individuals living with dementia and the people in their care team, MemorySparx One became MemorySparx Connect, a platform to connect people and organizations who share the common goal of providing exceptional person-centred care experiences. With the potential to serve a greater number of people across the continuum of care, MemorySparx Connect evolved into SparxConnect.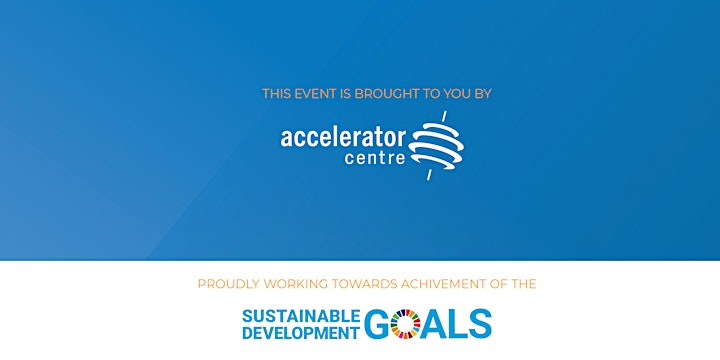 Organizer of The Digital Health Innovation Imperative
The Accelerator Centre is an award-winning startup accelerator dedicated to building and scaling sustainable, globally competitive companies and giving startups the highest probability of long-term success. We are ranked the #1 private business accelerator in Canada and are among the World Top 5 due, in part, to our reputation for meaningful, one-to-one mentorship and helping entrepreneurs go from the idea stage to high-growth enterprises.