Description
Amicus Club presents The Dinah Washington Story featuring Jayleen Stonehouse with music director and pianist Michael Creber. This show also features a Fazioli Grand Piano sponsored by Showcase Pianos of Richmond.
This is a buffet and live show event with Jayleen, who has been called a female James Brown with a raspy blues quality to her voice very rarely found. Jayleen has performed all over the world, but has been a local Vancouver musician for over twenty years.
Michael Creber is a pianist, film composer, arranger, producer and was a Grammy-nominated artist who was dubbed "a cross between Floyd Cramer and Thelonius Monk"
A Stranger On Earth - The Dinah Washington Story, is a musical theatre production about the music and life of the blues and jazz world's iconic Dinah Washington. Dinah was referred to as the Queen of the Blues but was so very much more, an accomplished musician, a very high spirited dynamo, a performer that could make you sing, dance, laugh or bring you to tears. With the music, Dinah's interpretation of timeless classics, visual conception of Dinah's life and career and stories that bring you into Dinah's world this production does the same. This musical theatre production can be performed as small as just Pianist and vocals all the way through to a full nine to twelve piece band with sets and actors. This amazing show has been produced and performed on four previous occasions to sold-out enwrapped audiences and received standing ovations after each performance. Now after proving that this show is critical and financial success, We are looking forward to the production of the next performance of A Stranger On Earth in the Tri-Cities at the fabulous and majestic Columbia Theatre.
Come join us for an engaging and intimate evening of great food, story and music.
Ticket Prices:
$40 for regular seating with buffet dinner
$50 for premium seating with buffet dinner
$500 for VIP booths. VIP booths can be reserved for up to 6 people and will receive two bottles of wine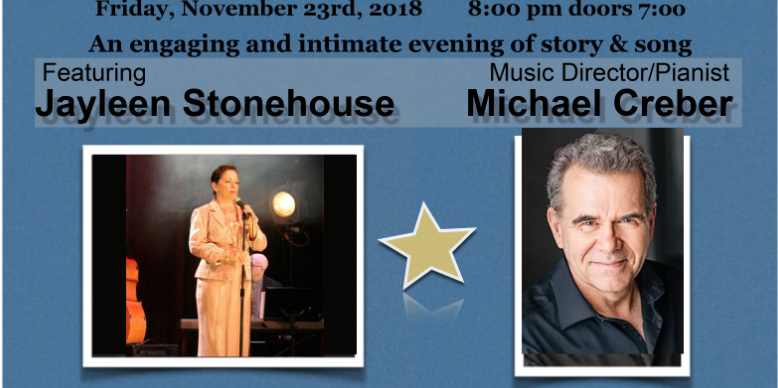 Organizer of The Dinah Washington Story by.Jayleen Stonehouse