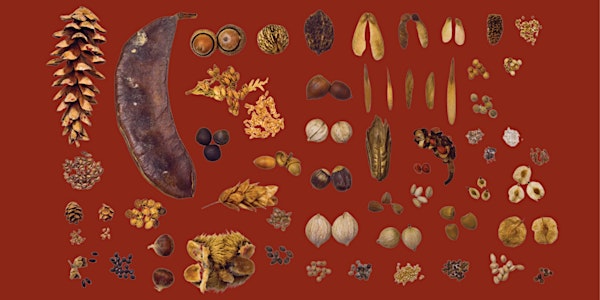 The DIY Seed Series - Canada's Wild Seeds: Growing our Biological Gold
Learn some tips and tricks for growing native plants from seed in this webinar with professional seed biologist Melissa Spearing
About this event
UPDATE: This webinar was originally scheduled for Feb. 2 and has been rescheduled to Feb. 16th for personal health reasons.
About the Presenter:
Melissa Spearing is a professional seed biologist helping steward over 13,000 jars of research seed at the National Tree Seed Centre in Fredericton, while working towards a Master of Forest Science degree at the University of New Brunswick. Her background spans nursery production and promoting Grow-Me-Insteads at her parent's nursery business in Southern Ontario, propagating Species at Risk for recovery programs, delivering tree seed collection training for the Forest Gene Conservation Association, training at the Millennium Seed Bank in England, and a diploma from the Niagara Parks School of Horticulture. Her passion for helping all gardeners, growers and native species thrive in advance of a rapidly changing climate is why she is eager to speak to NANPS members about "Canada's Wild Seeds: Growing Our Biological Gold".
Three Things you will Learn:
Time vs money – Do you want 10 plants, 100, 10,000? We will talk about what species are easy, challenging, sporadic, slow at various scales including encouraging natural regeneration, and when to lean on a professional.
Starting seeds inside vs. sowing outside – what's best for success?
Myths and variation in wild seed longevity: how to optimize your post-harvest techniques and store seeds like modern seed banks do.