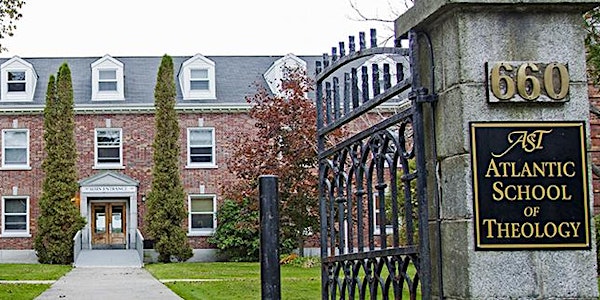 The Doctors of the Church
This course engages some key figures – "doctors" of the Church – through their sermons.
Refund Policy
Contact the organizer to request a refund.
Eventbrite's fee is nonrefundable.
About this event
This course engages some key figures – "doctors" of the Church – through their sermons. It (A) offers an exploration of their theology and the historical debates against which their theology was framed, and (B) interrogates their written sermons to learn about how they sought to proclaim their faith in their cultural milieux. "Doctors" engaged will include John Chrysostom, John of Damascus, Hildegard of Bingen, Bernard of Clairvaux, and Martin Luther King Jr.
About the Instructor: Dr. David Deane, Associate Professor of Theology at AST, earned the BA, MA, and PhD at Trinity College, Dublin. Prior to serving with AST, he was Theologian in Residence at Colorado State University. He teaches courses in areas such as Christology, the doctrine of God, the Holy Spirit, early Christian thought, moral theology, atheism, anarchism, and Roman Catholic theology and apologetics. He is a frequent theological commentator on radio and television, and has conducted research on the Roman Catholic Church leadership's response to accusations of sexual abuse against priests, just war theory, and Friedrich Nietzsche. He is the host of AST's podcast and has presented a series of vlogs on theological topics.
Dates: January 5 - March 30 2023
Days & Times: Synchronous: live in real time via internet link or in-person on Thursdays from 6pm - 8.30pm
Requirements: Weekly readings and discussions. No written work, projects, or presentations.
Books to purchase:
Required readings will be distributed in class.
Optional Texts:
Homilies on the Gospels by Hildegard of Bingen
Essential Sermons by Augustine
A Gift of Love: Sermons from Strength to Love and Other Preachings by Martin Luther King Jr
Gregory of Nyssa: Homilies on the Our Father - An English Translation with Commentary and Supporting Studies by Gregory of Nyssa et al
Various Sermons: Volume 84 by Bernard of Clairveux et al
Homilies on Genesis 1-17 by John Chrysostom
Sermons by Leo the Great
Exegetic Homilies by Basil of Caeserea
Selected Sermons Vol. 3 by Peter Chrysologus
Fee: $250.00
Format: Online or In-Person
COVID-19 protocols: Please visit https://www.astheology.ns.ca/home/covid-19/index.html
Please note: This Continuing Education program is non-credit, meaning it cannot be counted toward a degree or diploma, and will not be transcripted. Continuing Education registrations are refundable until 48 hours before a program commences, minus the Eventbrite processing fee. After that time, fees are non-refundable.
Questions? Please contact:
Ginny Wilmhoff, Continuing Education Convenor, at virginia.wilmhoff@astheology.ns.ca
Or the instructor, Dr. David Deane at David.Deane@astheology.ns.ca
Share news about this program with a friend:
Hi! I thought you might be interested in this program at Atlantic School of Theology this winter: https://www.eventbrite.ca/e/the-doctors-of-the-church-tickets-450893262887