the Doin Your Own Thing Income Figure-Outer 1day intensive virtual roadtrip

Saturday, June 23, 2012 from 10:00 AM to 4:30 PM (EDT)
Event Details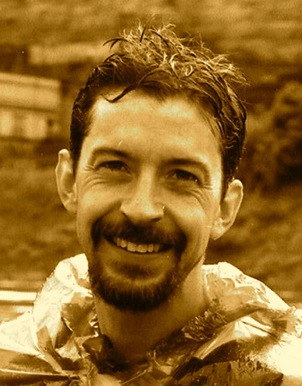 WHAT: One day. One crazy day. June 23rd. There are 16 spots for people who would like to come together, with me, to take a virtual roadtrip into creating (or re-designing) their *own* income projects. And... see below... I will be spotlighting their projects to my email list when they are ready.
Reason: Learning how to turn your interests, skills, and life experiences into things you can help other people with, and get paid for, is the main understanding that will give you your life back. For you to guide. So you can conduct your days on your schedule, and earn income in the most fulfilling of ways. Even if you have been self-employed a good while, the concept of income projects you may find to be a huge breath of fresh air for your lifestyle.
Cost: $299 or $275 depending on how you pay, installments available. Details and how to register below under 'cost'
On this day: you will learn the 7.5 ingredients you can use to create AMAZING income projects for yourself that are SOOO authentic to who you are, make a difference in the world, take into account your million and one interests. (that's always been the problem, hasn't it?!  deciding!! - hint - you don't have to. best if you don't)  AND will work alongside whatever you're currently doing for dough - job or biz.
You will receive a practical template with which to brainstorm and develop ideas from here on out - not only now, but through your life. In my opinion, the MOST valuable, fulfilling, and empowering skill I have ever learned - HOW to turn your personal experiences, your interests and skills, even your past challenges... into
experiences for other people and meaningful income doin your own thing.
This is the the #1 reason I am able to spend my days now doing the things I most enjoy, and honestly, if I can do it, bless me, I KNOW you can do it. I used to be a commercial diver for heaven's sake ;)
**  AND - this is a biggie - when you are ready to go, I will share your project with my list and help you promote via Facebook. Plus, if you 'go big' and need any help with something specific beyond my scope, in areas like marketing, social media, wordpress, etc, I will introduce you to my personal business mentors who can help you. Bam. I like this. ;)
This might be a timely fit for you if you are in this position:
you would dearly love to break the bonds of a job that has been robbing you of your aliveness, your family time, being able to dedicate the day to living how you see fit. Basically, being in charge of yourself. It's a very sweet gift. (personal note - It has its own challenges to be sure, but none that compare with going to a job I completely hated for year after year after year.)
you are already a 'helping' entrepreneur who has been earning most of your money doing 1on1 work and are really feeling ready to get out there in a bigger way, and have an alternative to the hourly income model
you are a seasoned entrepreneur who is wondering what your next chapter can look like. You may have been so focused on building the 'business', it is so eay to miss the lucrative 'lightness' of income projects. Big difference. Much easier. Lifestyle friendly. One teleseminar a month as a project could, for instance be your entire 'necessary' income :)
And if you are motivated by this:
SO WANTING to make a contribution in the world - you feel deep in your heart that you are meant to do something great, but are a bit unclear as to what that might look like.
entrepreneurially inclined - OPEN TO EARNING your own income (or are already doing so but feel ready to break through to a new level)
keen to begin turning more of your interests, passions, and authentic strengths into a force of beauty in this world that people are so pleased to pay you for.
You want to make a really nice living, but it's not about the money. It's because you are in this life for the EXPERIENCE of it and what you can share. You want to engage in the things that make you feel AWESOME as a human being.
By the end of our crazy day, and the work you do afterwards, I am hoping: 
You will have a clearer idea than, frankly, most seasoned entrepreneurs about how to use renegade ingredients such as interest blending, projects, containers, vehicles, and awareness of your unique underlying 'value' to *know* how to figure out your own income projects. Projects that you can begin as soon as you feel ready.
And you will have the keys to an independent lifestyle. One where you decide how you will spend your time. Doin your own thing.
COST: $299 or $275. For the whole day, template for future, private Facebook group with everyone and myself, AND your spotlighting afterwards. This, honestly, is soooo cheap if this workshop enlightens how you think about your income from here on. If you use this opportunity to develop one income project, and run with it, it will more than likely pay for itself many times over.
And here's what else is included...
our private Facebook group will be open for long afterwards for community. You will meet some very interesting folks in the same position as you. Building something new and important in their lives. Lots of opportunity for supporting each other.
I do not have much 1on1 time left available before September, but if you wish to book any personal time with me afterwards to move your project forward, I will give you first priority.
When you are ready, I will highlight your project to my entire email list and post on Facebook for you.
To register:
As soon as you register, within a day, I will give you material to begin working on, and open up the private Facebook group. There is some prime preparing time with which you can get a headstart. So if you're keen, you can take one of the 16 places, and begin as soon as you like.
To pay: 3 options for you
$299

(credit card or PayPal): Click here to register and you're in!
$275

(interac e-transfer). This only works for my Canadian colleagues, I'm afraid, due to banking mumbojumbo. The reason I offer it is I LOVE it. It saves me a ton of fees and clearing time, so you can keep the difference. To register this way, just go into your online banking. Click on transfers and then e-transfers. Send an e-transfer to alex [at] bigdreamprogram [dot] com with security question: income figure?  security answer: outer and bam you're in.
installments

- you can pay in 2 installments if it's easier, one due now to begin, and the next due on June 23rd. To that, click here to pay $149.50 by PayPal or credit card, or send $137.50 by email transfer as per instructions above. :)
The underlying reason for this:
Some of us find we are stuck doing jobs we don't like, or are even against our values... b/c we still have to eat. And live someplace. And there are things we want to do... travel maybe... take a month off, take some new learning... an adventure with our kids or friends...
Or maybe you have a 'skill' already that you've been earning some money from - like Reiki, teaching, art or carpentry... but it's not exactly bringing in enough to live on or you feel there's still 'more to what you can do in this world' that you haven't tapped into yet... or you are burnt out - your lifestyle feels out of whack.
If you have had difficulty fitting contentedly into the 'norms' of society when it comes to your income it probably means you are totally missing the boat on what you COULD be doing in this world, the difference you could be making.
Income is part of the eco-system of your life. Let's make it one of the lovliest parts of your garden - something that fuels and brings experiences and excitement to you.
It's not pie-in-the-sky. I've done it, and I'm amazed. My clients have done it. It really works, and you don't have to be 'someone else' to make it work for you. Best if you're not someone else actually ;)
My big why. Why I care so deeply about this:
There are too many astonishing, smart people with so so much to share with the world, that just can't figure out how to get started. That was me. For 20 yrs. You can hear more from me here in a video on my homepage. I was a commercial diver, and spent 10 yrs of my life underwater... and every day I drove to the ocean, with a worsening pit in my stomach. Plopped into the ocean. And spent day after day, year after year with the constant feeling like I was meant to be doing something in this world.
I can't believe I found my way out, and I am so passionate about helping you figure that out also.
And an even bigger reason? I have 2 children. And for all the children in the world... I deeply want them to grow up in a world where grown-ups are taking steps to follow their hearts, create real happiness for themselves. We can show these kids how to make meaning, fulfillment, a big contribution, exciting dreams, and family TOP priority... not secondary to unfulfilling work that consumes the best of our energy and gifts... we can help pave their way by showing them we are willing to give this a go ourselves. 
They are here for a reason. And so are you.
Links to register above, and spaces are limited to 16 so that I can focus my personal attention. Let me know if you need any help deciding.
big love,
Alex Baisley
chief life-renegade at the Big Dream Program
www.BigDreamProgram.com
Guelph, Ontario.