The Door to Maintaining Strong Donor Relations
Description
Back by popular demand, we are proud to announce Doralin Fredericks, CFRE of the QEII Foundation as our April session presenter.
Join us April 18th at the QEII Foundation Office for Doralin's widely popular session from the 2017 Maritime Fundraising Conference.
The session will present key elements and practical steps for developing a trackable stewardship program and will explore the benefit of a stewardship committee.
You will learn that while all stewardship is donor relations, not all donor relations is stewardship.
After this session you will be:
Informed of the importance of stewardship

Able to identify key elements of a stewardship program

Have the confidence to implement stewardship strategies at your own shop
Don't miss out on this great opportunity to learn from an industry expert!
Where: QEII Foundation Offices at 5657 Spring Garden Road, Park Lane Mall, Suite 3005
To find their offices:
-Front doors: Come through the front doors at Park Lane, take the escalator and they will be at the top on the right.
-Side door: If you take the side door (Dresden Row), you come in on the third floor and will walk down the hall and continue until you find them on the left just before the escalator at the front.
When: Wednesday, April 18
Check-in, networking and lunch at 11:45
Session starts at 12:00
Light lunch will be provided. Please relay your dietary requirements.
About Doralin Fredericks, CFRE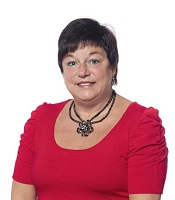 With over 40 years in the business world and almost 30 years' experience in most of the major areas of fundraising, Doralin Fredericks' focus for the past 12 years has been the importance of stewardship, developing a stewardship portfolio at the QEII Foundation and sharing expertise at conferences both nationally and internationally. She was a member of the first committee to deliver a Leave-A-Legacy program in Canada and has served on national boards of fund raising associations. Doralin believes the foundation of superb stewardship is effective communication and begins the moment a donor has entrusted a gift, or the intention of a gift, to your organization.

This program is presented by DonorPerfect, for more information, please visit: https://www.donorperfect.ca/landing/link/afpns/