The Dreadnoughts are ripping up The Astoria to celebrate their new album, Into The North! With help from some awesome guests. Don't miss it!
About this event
"Holed up for a week in a small wooden cabin with nothing but whiskey in our glasses, four microphones in front of us, and hordes of mosquitoes outside singing along, we belted these damn songs over and over until we had them just right, and the result is the album we've always wanted to make." - The Dreadnoughts
Featuring Jesse and Marissa of Dayz N Daze!
Plus guests TBA!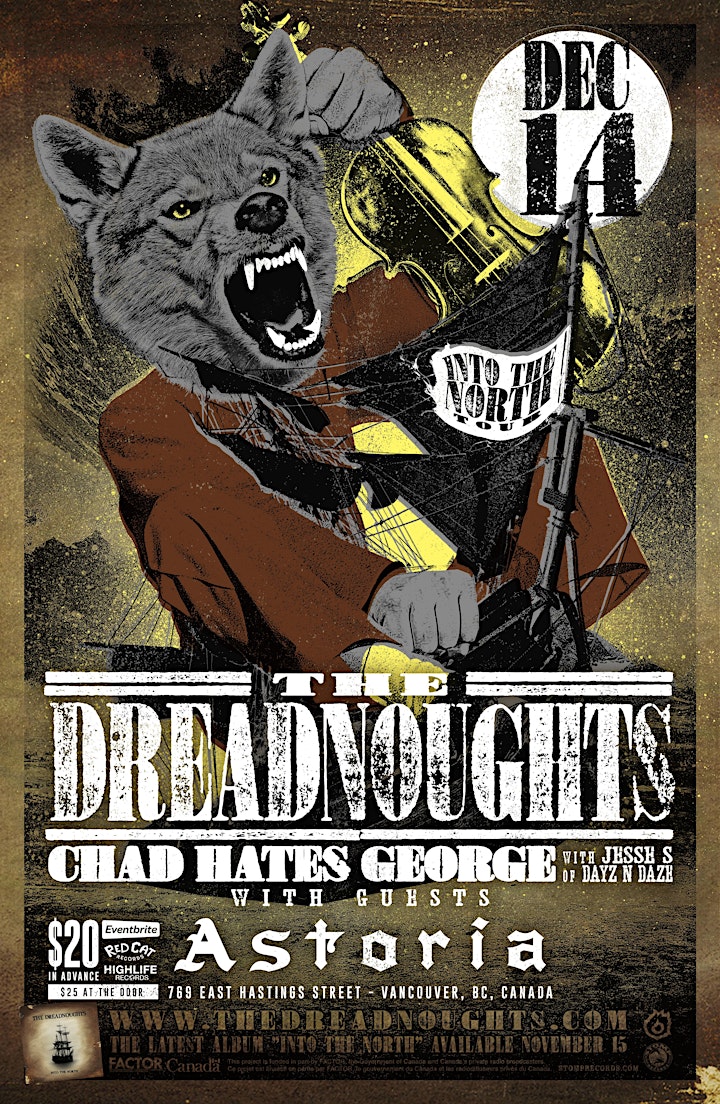 Organizer of The Dreadnoughts "Into The North" Album Release Show!