Description
[Drawing by Ken Babstock, Winner 2012 for Methodist Hatchet]
Saturday events at the National Library of Ireland are the capstone features of the three day Text/Sound/Performance conference festival. The events on Saturday include:
- a public lecture by Joshua Whitehead, Indigenous poet and novelist, called "Feral Indigenous Oralities" 4-5pm
- followed by a reading by six winners and two finalists of the Griffin Poetry Prize, the most generous poetry prize in Canada. Featured readers include Christian Bök (Winner 2002 for Eunoia) • Anne Simpson (Winner 2004 for Loop) • Liz Howard (Winner 2016 for Infinite Citizen of the Shaking Tent) • Jordan Abel (Winner 2017 for Injun) • Jane Munro (Winner 2015 for Blue Sonoma) • Donato Mancini (Finalist 2018 for Same Diff) • Eiléan Ní Chuilleanáin (Winner 2010 for The Sun-fish) • Hosted by Ian Williams (Finalist 2013 for Personals) 5:30-7:30pm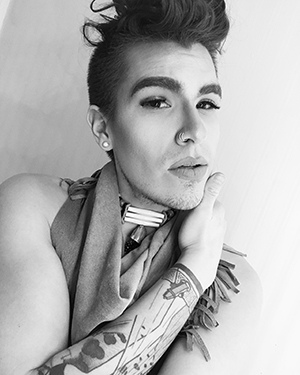 A partnership event between the National Library of Ireland and the Craig Dobbin Professor of Canadian Studies at University College Dublin.