Description
John Gilpin tells stories of the early entrepreneurs, influential people, city builders and planners as Calgary grew from a NWMP Fort along the Elbow River to a metropolis of over a million people.
Gilpin begins his story in 1874 with the building of Fort Calgary, on to the completion of the Glenmore Dam in 1933 and through to the 2005 and 2013 floods.
Calgary has always had a complicated relationship with the Elbow as both a benefactor and a threat.
A Calgary-based historian and writer, John Gilpin has a BA and an MA in history from the University of Alberta and a PhD in economic history from the University of Leicester, England. His interests include the settlement of western Canada, with a particular emphasis on transportation, water resources, and urban development.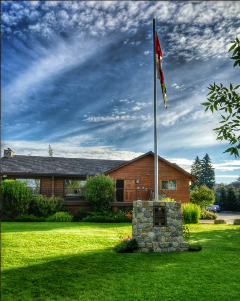 Join us for this free event at our lovely log building on a bluff, overlooking the Elbow River. Seating is limited.
Sponsored by The Southern Alberta Pioneers & Their Descendants http://www.pioneersalberta.org/
and Alberta Views Magazine & CKUA Radio.