Event Information
Refund policy
Contact the organizer to request a refund.
Eventbrite's fee is nonrefundable.
Join us for a virtual week-long experience, with different guest experts, as we explore the importance of Energy Management.
About this event
***TAKE ADVANTAGE OF OUR EARLY BIRD TICKET PRICE of $66
Introducing The ENERGY Makeover Retreat - our virtual wellness experience.
This week-long event will take place each day at noon (EST), as we focus on the importance of understanding ENERGY, and how you can harness it to shift your physical, mental, emotional and spiritual reality. This is crucial especially in the current state of the world.
Everything is energy.
Whether we realize it or not, we play a role in how our energy flows (or doesn't) in many areas of our lives. Bringing awareness to this in a variety of ways such as breathwork, ecstatic dance, crystals, and feng shui throughout the week, you will learn how you can shift your energetic state with simple and effective practices.
Too Woo Woo For You?
Get a crash course in energy, from both a scientific and spiritual perspective.
Learn how energy is connected to emotions, and how to shift your energy so you can feel good / better / happy, anyplace and anytime!
Find out what energetics has to do with your potential to manifest, and how to use energy to make your desires a reality!
Get to know your body's energy (chakra) system, and how your chakras are tied to physical, mental and emotional health.
Imagine waking up each morning with more energy than ever before, releasing emotional energy blocks and shifting your reality to better support your goals and dreams.
DETAILS:
We will kick off the week on Monday April 19th. Attendees will be sent a guidebook including tips, practices and journal prompts to work through each day.
Learn from guest experts Christina Rose, Rorey Moon, Casey Layne, Jenn Mansell, and Amanda Gibby Peters.
*These talks will be hosted live on ZOOM
*Attendance is not mandatory as each seminar is recorded for those who cannot attend live, however, we encourage you to participate live as much as possible (on Zoom and in our free Facebook Group), for a chance to win an incredible giveaway at the end of the week!
The week will also include mediations, reiki and a soul circle! 
ITINERARY :
Monday, April 19th:
12:00-12:45pm - "Energy 101" with Christina Rose
8:30-9:30pm - Reiki with Jennifer De Rossi
Tuesday, April 20th:
12:00-12:45pm - "Crystals" with Rorey Moon
Wednesday, April 21st:
12:00-12:45pm - "In, Out, Through" Ecstatic Dance with Casey Layne
Thursday, April 22nd:
12:00-12:45pm - "Breathwork" with Jenn Mansell
Friday, April 23rd:
12:00-12:45pm - "Feng Shui" with Amanda Gibby Peters
8:30 - 9:30pm - "Soul Circle" Hosted by Jenn & Ellie
How do you want to want to create a shift in your life?
- Cultivate the vibration you want to align with as your higher self through self-care practices and rituals that are meaningful and nourishing to your soul.
- Create an arsenal of tools to help you step into your power, strengthen your intuition, give you more energy, and discover the answers you have within.
- The more your nurture yourself, the more you can show up and serve others, and the clearer your path of living a life of purpose will be.
We can't wait to explore higher vibrations with you, and uplift the collective energy.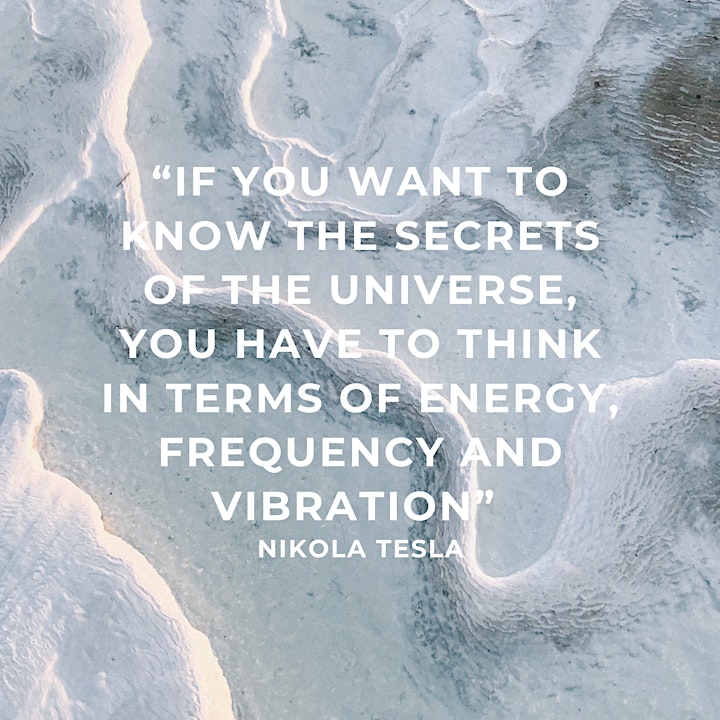 WHAT YOU WILL NEED: 
1.  AN OPEN MIND
(If you are new to energy, or any esoteric topics that may be discussed)
2. A JOURNAL AND PEN
(in case you are inspired to write about your experience afterward, and for journal prompts during specific sessions)
3. A QUIET SPACE WHERE YOU WILL NOT BE DISTRACTED 
(Preferably with some non-toxic candles, or essential oils to set the mood. A yoga mat would also be helpful for certain sessions, as well as headphones for reiki and breathwork)
We look forward to seeing you there!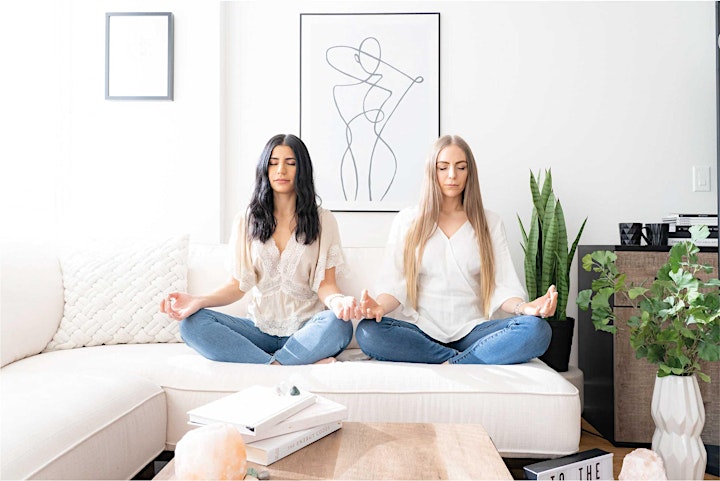 This retreat will be hosted by Ellie Martires and Jennifer De Rossi.
After countless nights soul-searching together, Jennifer and Ellie decided to create a safe space of healing and personal growth for others. Healing on seemingly different experiences on the surface, they soon found that everything was relatable when applied to their personal circumstance. Their collective healing is the reason behind starting this community - to remind others that no matter how different our stories may seem, we are all in this together. Combining their love for events and wellness, they bring you beautifully curated experiences such as virtual and in-person retreats, meditation circles and much more, including their free Facebook group community: Moonstone Collective.
*Image by Anthony Menecola Date and time
Location
Refund policy
Contact the organizer to request a refund.
Eventbrite's fee is nonrefundable.
Organizer of The ENERGY MAKEOVER Retreat
The Women Behind Moonstone Collective:
After receiving a cancer diagnosis as a new mom at the age of 31, Jennifer dove head first into the world of wellness. After undergoing a double-mastectomy, she made the difficult decision to opt out of allopathic treatments, and instead, made some drastic holistic lifestyle changes. Despite her consistency however, and the fact that she felt healthier than ever before, she still felt that there was something missing. Delving into any modality of healing she could afford, she soon began to notice a pattern amongst that which worked - the answers were already within her. She simply needed guidance in accessing her own inner wisdom.
Working in one of the top-rated most stressful industries, Ellie has always been mindful of her health from an early age. Creating and coordinating large-scale events as an event planner for over a decade, she knows firsthand the importance of self-care in order to keep her stress to a minimum. Taking the time to schedule in a yoga class, acupuncture session, reiki session, or even just a hot bath, is every bit as important to her as scheduling a client meeting. After experiencing a transition in her personal life over the past year, she has found a great sense of well-being in the wellness community and is hoping to extend her love of wellness with others through events.
After countless nights soul-searching together, Jennifer and Ellie decided to create a safe space of healing and personal growth for others. Healing on seemingly different experiences on the surface, they soon found that everything was relatable when applied to their personal circumstance. Their collective healing is the reason behind starting this community - to remind others that no matter how different our stories may seem, we are all in this together. Combining their love for events and wellness, they bring you incredible experiences from retreats, to meditation circles, to special events and their free Facebook Community Moonstone Collective (https://www.facebook.com/groups/moonstonecollective)