Sales Have Ended
Registrations are closed
Natalia Salazar is inviting you to a scheduled Zoom meeting. Topic: The enneagram 9 personalities Time: Apr 20, 2021 08:00 PM Eastern Time (US and Canada) Join Zoom Meeting https://us04web.zoom.us/j/72439039656?pwd=MldvZEtFb2hqaUpwd3lKRjRsY3ZLZz09 Meeting ID: 724 3903 9656 Passcode: Cfhua3
Sales Have Ended
Registrations are closed
Natalia Salazar is inviting you to a scheduled Zoom meeting. Topic: The enneagram 9 personalities Time: Apr 20, 2021 08:00 PM Eastern Time (US and Canada) Join Zoom Meeting https://us04web.zoom.us/j/72439039656?pwd=MldvZEtFb2hqaUpwd3lKRjRsY3ZLZz09 Meeting ID: 724 3903 9656 Passcode: Cfhua3
The enneagram 9 personality types -know yourself and have a better life
About this event
The Enneagram is a system of personality typing that describes patterns in how people interpret the world and manage their emotions. The Enneagram describes nine personality types and maps each of these types on a nine-pointed diagram which helps to illustrate how the types relate to one another.
The Nine Enneagram Type Descriptions
1 THE REFORMER. The Rational, Idealistic Type: Principled, Purposeful, Self-Controlled, and Perfectionistic.
2 THE HELPER. ...
3 THE ACHIEVER. ...
4 THE INDIVIDUALIST. ...
5 THE INVESTIGATOR. ...
6 THE LOYALIST. ...
7 THE ENTHUSIAST. ...
8 THE CHALLENGER.
More items...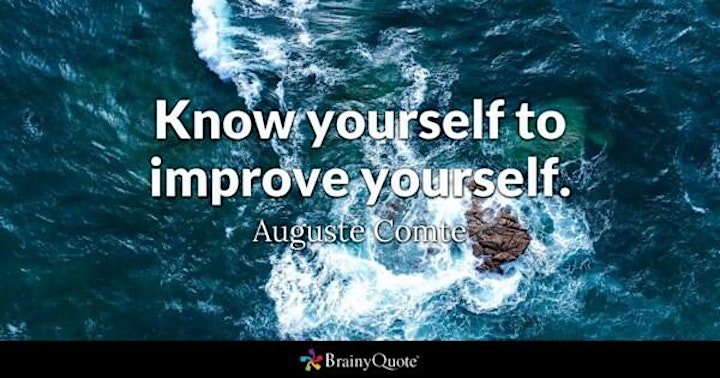 Organizer of The Enneagram : 9 Types of Personality- Know yourself - Improve yourself