THE ETHICS OF CO2 : Is There Enough?

Wednesday, 10 February 2016 from 7:15 AM to 8:30 AM (PST)
Event Details
THE ETHICS OF CO2 :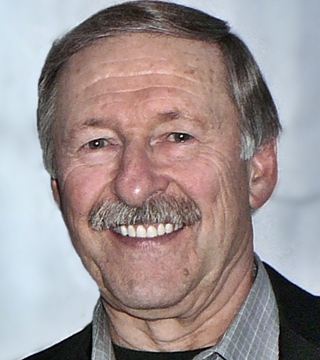 with Gordon Zonailo, P.Eng., Vice President, Technology, Ausenco


Is There Enough?
Gordon will present an overview of engineering ethics, conscientious project development, and a thought provoking "cool look at global warming"! Does the world actually need more CO2, not less?
As the saying goes there are usually two sides to every story and a rapidly growing number of highly respected and ethical scientists believe this will be the case!
About Our Speaker:
Gordon Zonailo is aprofessional engineer with 50 years of experience in the planning, design and construction of ports and marine terminals, mine and power facilities, and the associated land and ocean transportation systems. His projects have included development of transportation systems and facilities for the export and import of many dry and liquid bulk commodities such as coal, iron ore, mineral concentrates, bulk fertiliser products, grain, petroleum and chemicals. The projects have ranged in size from small facilities to the Master Planning of ports to handle over 350 Million tonnes per year (Mt/y) of iron ore exports, coal terminals to handle over 100 Mt/y and numerous port facilities that handle more than 10 Mt/y of many different products. To put these projects into perspective, the largest terminal facility in North America - at Roberts Bank, in Delta, BC, handles 30 Mt/y of coal exports.
Gordon was born, raised and educated in Vancouver. He has worked on many projects in BC and the Vancouver area but he spent much of his career travelling and working overseas on projects for over 50 countries and has presented over 50 papers and articles for international audiences and journals.
In addition to his engineering work for the resource industries, Gordon has been a keen outdoorsman, and a motorsports and engine technology enthusiast for almost all his life. Thus he has seen the importance and challenges to develop technology and projects that can meet the demands of industry, economics, the public and the environment while minimizing impacts and operating with safety and efficiency.
When & Where

Alliance for Arts and Culture
938 Howe St
Vancouver, BC V6Z 1N9
Canada

Wednesday, 10 February 2016 from 7:15 AM to 8:30 AM (PST)
Add to my calendar
Organizer
Workplace Centre convenes conversations that deepen Spirit and Ethics in the workplace, and promotes their practical application in business and everyday life. We hold two meetings each month: Ethics for Breakfast, on the second Wednesday, and the Spirit at Work Luncheon on the third Thursday of the month. All meetings are open to the public. They are about 75 minutes long, presentation-and-discussion format, with speakers/topics that will help you keep ethics and spirituality alive in your work.
Email us or call 604-685-6560 for more information. You can also review our previous speakers & events, and any related speeches and presentations that have been posted by visitin www.WorkplaceCentre.org
THE ETHICS OF CO2 : Is There Enough?