The Ethics Session You Need!
Description
What Keeps a Donor Relations Professional Up at Night? The Ethics Session You Need!
Open any fundraising news source and you'll find stories guaranteed to give you nightmares! We hear about non-profits that have failed to abide by a donor's intent, which can lead to lawsuits, bad press, and potential fines, as well as donors whose affiliation with our institution may no longer be a positive one. What is our ethical obligation and what happens if we do find ourselves on the 11 pm news? Fund raising is not a pajama game!
Experienced Professionals, all sizes

Geared toward frontline fundraisers, advancement services, donor relations and leadership

Hands-on session
Lynne Wester strongly believes that donor relations is the key to unlocking fundraising success and that organizations must be as dedicated to the donor experience, or DX, as they are to the ask itself. Sometimes referred to as the Olivia Pope of fundraising, Lynne helps organizations when they need it the most – when crisis or opportunity arrive. Lynne and her teammates at the Donor Relations Guru Group partner with nonprofits large and small on a variety of initiatives from developing sound strategy and vision to utilizing technology and creating meaningful donor engagement - all designed to positively affect the fundraising bottom line. Lynne is regularly featured in publications such as the Washington Post, Chronicle of Philanthropy, and CASE Currents and has authored three books of her own on a myriad of industry topics. Lynne received her B.A. from the University of South Carolina, holds a Masters in Strategic Fundraising and Philanthropy from BayPath University, and proudly sports a DUCKtorate from the Disney Institute.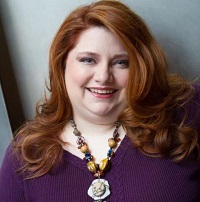 Kindly Co-Hosted by Saint Mary's University

This program is presented by DonorPerfect. Click here to learn more!