Sales Have Ended
Registrations are closed
Ticket sales have ended for this event.
Sales Have Ended
Registrations are closed
Ticket sales have ended for this event.
The official International Womxn's Week launch event hosted by Invest Ottawa & Bayview Yards in partnership with L-SPARK, Rogers & Tease Tea
About this Event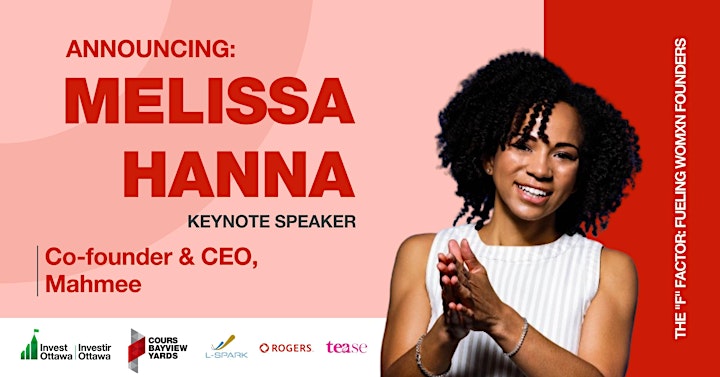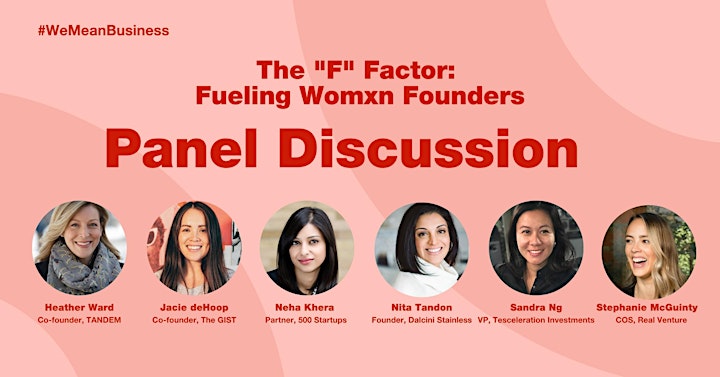 The official International Womxn's Week launch event hosted by Invest Ottawa & Bayview Yards, in partnership with L-SPARK, Rogers and Tease Tea, and in support of Dress for Success Ottawa
We are excited to kick-off International Womxn's Week in Ottawa with inspiring womxn-identifying leaders.
Join us for an evening of frank discussions covering the "F" words that affect business owners and entrepreneurs most. From fundraising to fearlessness, to staying fierce and fighting burnout, our experts are ready to share their experiences and insights. This includes stories of "epic fails" and what it means to navigate the indirect path to success.
Who will be there? Our list of outstanding speakers includes local, national and international award-winning business founders and business funders.
Event Schedule
5:00 pm: Arrivals/Networking with special book signing event with Janice McDonald and womxn leaders featured in Fearless: Girls With Dreams, Women With Vision
5:45 pm: Opening remarks with Sonya Shorey, Vice President, Strategy, Marketing and Communications, Invest Ottawa and Bayview Yards; and Shav Hasfal-McIntosh, Global Lead, Diversity and Belonging, Shopify; Chair of the Female Founder and Womxn-Owned Business Sub-Committee, and Director of the Board, Invest Ottawa and Bayview Yards; MCs
5:53 pm: Land acknowledgement by Bree Jamieson-Holloway, Indigenous Entrepreneur, Lawyer and Member of the Female Founder and Womxn-Owned Business Sub-Committee
5:55 pm: Susan Richards, Co-Chair, Invest Ottawa and Bayview Yards; Michael Tremblay, President and CEO, Invest Ottawa and Bayview Yards; and Jill Earthy, Strategic Advisor and Former Head of Female Funders
6:10 pm: Celebrating the Launch of Fearless: Girls with Dreams, Women with Vision by Janice McDonald, Founder and CEO, The Beacon Agency; Award Winning Entrepreneur; WXN Hall of Fame -Top 100 Most Powerful; Inspiring Fifty Tech Award
• Fireside chat with a very special guest to be announced
• What It Meant to be a Part of This Special Project: Erin Seegmiller, Client Experience Coordinator, Invest Ottawa; Helen Hirsh Spence, CEO, Top Sixty Over Sixty; Solange Tuyishime, President and CEO, Elevate International
6:42 pm: Panel Discussion introduced by Sheena Brady, Founder and CEO of Tease Tea and the Tease Tea Founders Fund, and moderated by Nick Quain, Vice President, Venture Development Invest Ottawa.
Get ready for frank, open discussion on 'F words' that matter to every entrepreneur & investor with the following lead founders and investors from Ottawa and Toronto:
• Jacie deHoop, Co-Founder at The GIST; Forbes 30 Under 30; Techstars '19 (Toronto)
• Neha Khera, Partner, 500 Startups (Toronto)
• Stephanie McGuinty, Chief of Staff, Real Ventures (Toronto)
• Sandra Ng, Angel Investor, Capital Angel Network (Ottawa)
• Nita Tandon, Founder and CEO, Dalcini Stainless; Top 25 Canadian Venture Owners in 2019 – SheEO and 2016 Mompreneur Start Up Award (Ottawa)
• Heather Ward, CEO and Co-Founder, Tandem Technical (Ottawa)
7:35 pm: Keynote Speaker and Q&A: Melissa Hanna, Co-Founder and CEO, Mahmee (Los Angeles). Join us for an inspirational keynote address from Melissa Hanna, Co-founder and CEO of the the maternal and infant health tech company that closed $3 million in July 2019 wth prominent figures such as Mark Cuban and Serena Williams.
Mahmee is revolutionizing maternal and child healthcare with a patient-centric care management platform that makes it easy for practitioners to make referrals and collaborate to deliver high-quality, individualized care online and in person. Their industry-specific product suite is designed to address critical inefficiencies such as conflicting treatment plans, inaccurate medical data, and untraceable out-of-network referrals.
8:25 pm: Special thanks from Stef Reid, Senior Marketing Manager, L-SPARK
8:30 pm: Closing remarks from Sonya Shorey and Shav Hasfal-McIntosh
Networking , refreshments and music
Our goal: To provide an evening of inspiration and actionable insight. We want every participant to leave motivated and ready to strive for more. If you're looking to be inspired, register today.
The event will include networking and refreshments. There is no cost to attend, but seating is limited. A cash bar will be available - please note that only cash is accepted and our building does not have an ATM.
Generously sponsored by Tease Tea. Their sponsorship includes a tasting station for you to experience.
We also have water filling stations and encourage you to bring a reusable water bottle.
o Special Accommodations – if you require special assistance or have questions about our facility, please contact Lisa Hewston at lisa.hewston@thebayviewyards.com
o By attending this event, you grant Invest Ottawa the right to record, film, photograph, or capture your likeness in any media and to distribute, broadcast, use or otherwise disseminate, in perpetuity, such media without any further approval from or any payment to you.
o By registering for this event, you accept that you will receive event related emails, as well as an invitation to subscribe to our mailing list.