The family care project/Le projet de soins aux familles
About this Event
**ASL/LSQ AND FRENCH INTERPRETATION AVAILABLE//L'INTERPRETATION ASL/LSQ ET FRANCAISE EST DISPONIBLE
Join Project Manager Susan Brinton as she presents some of the initial findings from WIFT Canada Coalition's Family Care Project survey, in discussions with survey partner Heather McQuillan of Reel Families for Change Canada, Kadon Douglas, Executive Director of BIPOC TV and Film, and human rights attorney Jennifer Singh as they unpack some of the major issues and challenges that women and caregivers face in Canada's screen industries.
--
Joignez-vous à Susan Brinton, chargée de projet, qui présentera les premiers résultats de l'enquête de la Coalition WIFT Canada sur le projet de soins aux familles lors de discussions avec Heather McQuillan de Reel Families for Change Canada, partenaire de l'enquête, Kadon Douglas, directrice générale du BIPOC Film and Television, et avocate Jennifer Singh qui décortiqueront certains des principaux problèmes et défis auxquels sont confrontées les femmes et les personnes aidantes dans l'industrie audiovisuelle canadienne.
Our panelists/Les panélistes:
Heather McQuillan is the Executive Director of Reel Families for Change Canada and sits on their International Steering Committee. A member of IATSE 891, her credits include A Million Little Things, Disney's Flora and Ulysses & the Emmy nominated team for Project Mc2.
--
Heather McQuillan est la directrice générale de Reel Families for Change Canada et siège à leur comité directeur international. Membre de l'IATSE 891, elle a notamment participé à A Million Little Things, Flora and Ulysses de Disney et a fait partie de l'équipe sélectionnée pour un prix Emmy pour Project Mc2.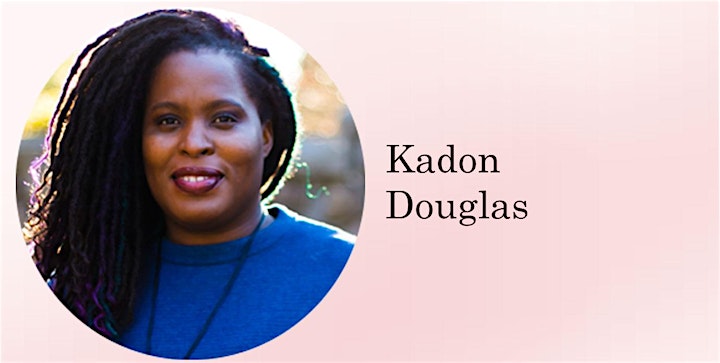 Kadon Douglas is the inaugural executive director of BIPOC TV & Film, a Toronto-based grassroots nonprofit organization advocating for increased representation of screen-media professionals from Black, Indigenous, and People of Colour communities in front of and behind the camera, and in leadership and key creative positions. Kadon is an experienced non-for-profit professional specializing in community engagement, marketing and communications. Previously, she led communications and membership engagement strategies while advocating for gender equity in screen-based media at Women in Film & Television-Toronto (WIFT-T). Most recently, she worked within the Dean's Office at FCAD, Ryerson University's faculty of communication and design, as its manager of marketing and communications. Kadon also worked for several years in the documentary production field as a production coordinator, researcher and digital marketing specialist, and is a two-time fellow of the Hot Docs Film Festival: Doc Accelerator (2013) and Shaw Media Diverse Voices (2015). Kadon is also an active member of the screen-based media community, volunteering her time on various committees and juries, and is the former chair of the Reelworld Film Festival.
--
Kadon Douglas est la première directrice générale de BIPOC TV & Film, une organisation à but non lucratif basée à Toronto qui milite pour une représentation accrue des professionnels des médias audiovisuels issus des communautés noires, autochtones et de couleur devant et derrière la caméra, et à des postes clés de direction et de création.
Kadon est une professionnelle expérimentée dans le secteur communautaire, spécialisée dans l'engagement communautaire, le marketing et les communications. Auparavant, elle a dirigé des stratégies de communication et d'engagement des membres tout en défendant l'équité entre les sexes dans les médias audiovisuels à Women in Film & Television-Toronto (WIFT-T). Plus récemment, elle a travaillé au sein du bureau du doyen de la FCAD, la faculté de communication et de design de l'université Ryerson, en tant que responsable du marketing et des communications. Kadon a également travaillé pendant plusieurs années dans le domaine de la production de documentaires en tant que coordonnatrice de production, chercheuse et spécialiste du marketing numérique. Elle a été deux fois boursière du festival du film Hot Docs : Doc Accelerator (2013) et Shaw Media Diverse Voices (2015). Kadon est également une membre active de la communauté des médias audiovisuels, donnant de son temps bénévolement au sein de divers comités et jurys, et est l'ancienne présidente du Reelworld Film Festival.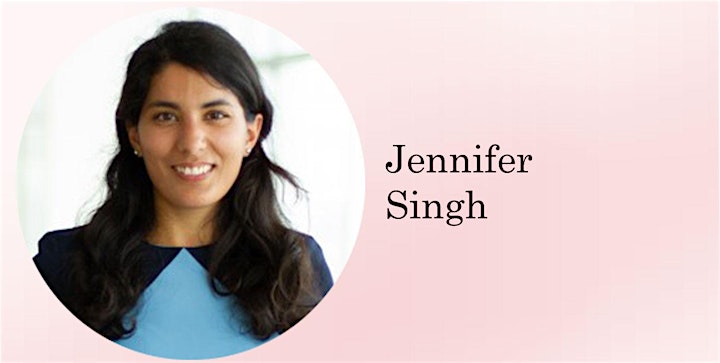 Jennifer Singh is a lawyer at McInnes Cooper. Her practice is focused in the areas of labour and employment, human rights and occupational health and safety. She represents employers across a range of sectors with respect to general employment matters, workplace safety, best practices, policy development, employment contracts, terminations, workplace investigations and compliance with legislation. In an increasingly digital world, Jennifer has gained experience advising companies with completely or partially remote workforces, advising on effective employee management strategies.
--
Jennifer Singh est avocate chez McInnes Cooper. Elle exerce principalement dans les domaines du travail et de l'emploi, des droits de l'homme, de la santé et de la sécurité au travail. Elle représente des employeurs de divers secteurs sur ces questions incluant celles portant sur les meilleures pratiques, l'élaboration de politiques, les contrats de travail, les licenciements, les enquêtes sur le lieu de travail et le respect de la législation. Dans un monde de plus en plus numérique, Jennifer a acquis une solide expérience comme conseillère auprès d'entreprises dont la main-d'œuvre est totalement ou partiellement éloignée. Elle les conseille sur les stratégies efficaces de gestion des employés.
MODERATOR/MODERATRICE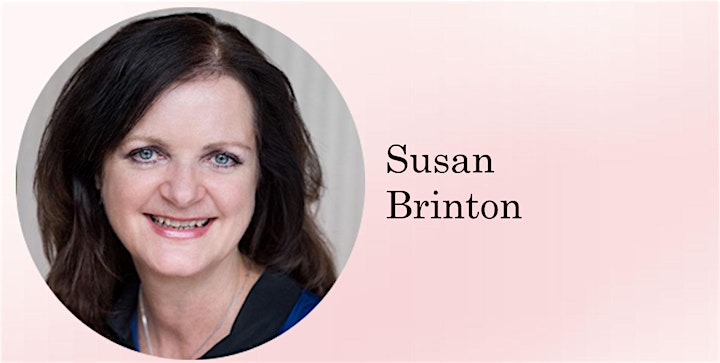 Susan has over three decades of senior level management and consulting experience in film and television policy and industry analysis in Canada, and holds a Masters degree from the School of Communication at Simon Fraser University.
Susan has been a leader in many of WIFT Vancouver's recent advocacy initiatives as Co-Chair of the Advocacy Committee. She also sits on the Board of Women in Film and TV International (WIFTI) and is a member of the Women in Production Steering Committee for the Canadian Radio-television and Telecommunications Commission (CRTC).
I would like to acknowledge that I am working from the unceded traditional and ancestral homelands of the Musqueam, Squamish, and Tsleil-Waututh Nations.
--
Susan a plus de trois décennies d'expérience en tant que cadre supérieure et consultante dans le domaine de la politique et de l'analyse de l'industrie du cinéma et de la télévision au Canada. Elle est titulaire d'une maîtrise de l'École de communication de l'Université Simon Fraser.
Susan a joué un rôle de premier plan dans de nombreuses initiatives récentes de WIFT Vancouver en tant que co-présidente du comité de défense des intérêts. Elle siège également au conseil d'administration de Women in Film and TV International (WIFTI) et est membre du comité directeur de Women in Production pour le Conseil de la radiodiffusion et des télécommunications canadiennes (CRTC).
Je tiens à souligner que je travaille depuis les terres traditionnelles et ancestrales non cédées des nations Musqueam, Squamish et Tsleil-Waututh
WIFT Canada est une coalition des sections autonomes de WIFT à travers le Canada comprenant WIFT Atlantic, FCTMN Québec, WIFT Toronto, WIFT Alberta et WIFT Vancouver, ainsi que Women in View. Nous exprimons notre reconnaissance au FMC dont le soutien a rendu ces webinaires possibles.
--
WIFT Canada Coalition is a group of autonomous WIFT chapters across Canada - WIFT Atlantic, FCTMN Quebec, WIFT Toronto, WIFT Alberta and WIFT Vancouver – and Women in View.We are grateful to the CMF whose support has made these webinars possible.