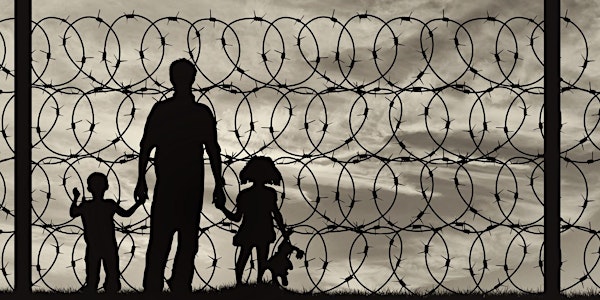 The Fate of Women, Marginalized Refugees & Asylum Seekers Panel Discussion
When and where
Location
Liu Institute for Global Issues - Multipurpose Room 6476 NW Marine Drive Vancouver, BC V6T 1Z2 Canada
Description
Join us at UBC for a multi-day symposium, Breaking the Cycle: Canada's Refugee Record on the Global Stage, alongside an opera and an art exhibit titled The Consul in order to stimulate discussion on the various aspects of the global refugee crisis. The UBC Opera Ensemble, the Liu Institute for Global Issues, UBC Community Engagement, the Faculty of Arts, the Peter A. Allard School of Law, Green College, St. John's College, Immigrant Services Society of BC (ISSofBC), and other partners have come together to host the symposium and opera. Operatic performances will take place on campus and at community venues – adjoined by conversation featuring prominent academics, community leaders and impassioned advocates.
Through mobile opera performances, art works, panel presentations, video storytelling, and conversations, we aim to advance a deeper understanding of different aspects of the global refugee crisis and Canada's role in the resettlement of refugees. We hope to foster networking among UBC students, faculty and staff, people who arrived as refugees, refugee service providers, community members, professionals and volunteers.

This evening's panel discussion is focused on "The Fate of Women, Marginalized Refugees and Asylum Seekers" and features:

Moderator: Efrat Arbel, Assistant Professor, Peter A. Allard School of Law
Panelists:
Fadi Yachoua, Syrian refugee lawyer
Kerstin Walter, Director, Settlement Orientation Services
Jana Husseini, ISSofBC Youth Settlement Worker
Chris Morrissey, Rainbow Refugee Committee

Light refreshments will be provided.
Please come prepared with your questions for the audience Q&A.
A fundraising and information booth will be hosted by MOSAIC's Refugee Settlement Support Projects. Funds raised by the UBC community and other attendees support MOSAIC, a Vancouver-based non-profit organization, in their work connecting refugees with private sponsors, welcoming refugees at the airport, providing orientation to private sponsors and privately sponsored refugees, and supporting the settlement of refugees in Metro Vancouver.
*Following the panel discussion, please join us at the Old Auditorium for:
Complimentary access to The Consul art exhibit: 45 works by Judith Foster.
Purchase Your Opera Tickets for The Consul opera performance at 7:30 PM that evening.
Venue: Old Auditorium, 6344 Memorial Road, UBC

Find more details on the full symposium on the Liu Institute for Global Issues website.