Description
THE FEMALE RISING COLLECTIVE is a day that brings 100 incredibly fierce, committed, passionate and successful women in one room.
You will connect with like-minded women and find inspiration during this day of real talk, in life and business. By the end of the day you will have set some audacious goals, and will have gotten clear and intentional about where you are heading in 2019.
Each woman will receive a swag bag and a professional headshot. Lunch is provided and the day will be capped off with a Social Hour, a time to mix, mingle, network, have a drink and have fun dreaming up 2019. Appetizers and a drink ticket included.
Make sure to follow along and get to know us at @THEFEMALERISINGCOLLECTIVE on Instagram.
Here is a peek at the itinerary for the day:
8-8:30 AM | REGISTRATION + NETWORKING : coffee, tea and home-made juice
8:45-9:10 AM | WELCOME + INTRO to The Female Rising Collective event
9:10-9:45 | DANIELLE AMOS: Success Mindset + Mastering your Self-Image
9:45 -10:45 AM | EMMA SMALLBONE: The Barefoot Medium: Learning to trust your intuition is key to running a business that is in flow with your energetic cycle.....Lean how to see the signs!
10:45-10:55 AM |10 minute break
10:55 – 11:30 AM |JAMIE SCRIMGEOUR: From Personal Hobby Blog to Thriving Digital Brand + The Top 5 Mistakes I Made Along The Way
11:30-12:05 PM | SHANA RECKER: How To Create Content + Use It To Help Your Niche Market
12:05-12:45 PM| BRITTANY JONES: Effective Social Media Strategies In Your Business
12:45-1:30 PM //HEALTHY BUDDA BOWL LUNCH + SOCIAL 1:30-1:45 | Swag Bag
1:45–2:45 PM | SOCIAL MEDIA SUCCESS PANEL + 10 minute Q + A
Moderator: Natasha Bell

ON THE PANEL: Abby Campbell, Brittany Jones, Amanda Muse, Shana Recker, Jamie Scrimgeour
2:45-3:00 PM |15 minute break
3-4:15 PM | GROW YOUR BRAND + IMPACT PANEL + 10 minute Q + A
Moderator: Stephanie Strugnell

On the panel: Danielle Amos, Jessica Guy, Emma Smallbone, Ashton Staffen,
4:15-5:30 PM: Social + Celebration. This is your time to mix, mingle, network, have a drink and celebrate creating

---
The Female Rising Collective is Co-Organized by Natasha Bell and Danielle Amos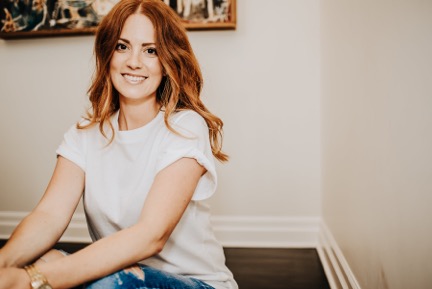 Natasha Bell
Natasha Bell is the co-creator of The Female Rising Collective, proud wife, mama of 3 and a Wellness + Lifestyle Entrepreneur.
Natasha's passion is being a connector and inspiring women to step into their best life with vibrant health. She is a Registered Holistic Nutritionist and founder of Our Homegrown Healthy a space that provides women with the tools to create health and happiness in their home by simplifying health and creating impactful rituals in their life.
She is also the founder of the proudly Canadian, hockey inspired lifestyle brand Little Ice Tribe. Each quality made product is stylish and socially conscious! Each sale gives back to youth hockey and creating access to the game.
The heart behind The Female Rising Collective is to raise women up and that is exactly the work and purpose Natasha feels so drawn to create.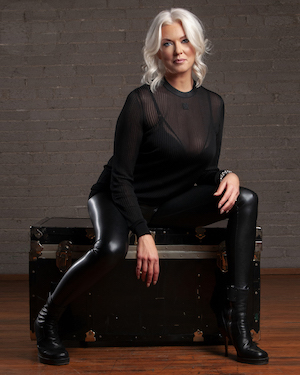 Danielle Amos
Danielle Amos is a Certified Coach with the Proctor Gallagher Institute and is currently a member of Bob Proctor's Inner Circle at the Institute. She is also a mother, a wife, motivational speaker and entrepreneur.
Danielle works with and is mentored by Bob Proctor as a Proctor Gallagher Institute Consultant and Certified Coach. She is passionate about the Universal Laws and travels the world as a speaker and personal coach.
Danielle coaches and works with successful entrepreneurs, lawyers, world-renowned actors and artists, top athletes, as well as teams and has recently created a school program in Toronto. Danielle facilitates a comprehensive mindset program called Thinking into Results with the Proctor Gallagher Institute. The program was created by Bob Proctor and Sandy Gallagher to empower you for a lifetime.
When new goals arise on your journey, and new thoughts appear to prevent them, you'll be equipped with all the tools and knowledge you need recognize and replace those negative thoughts and keep on achieving!
Thinking into Results is a serious, intense process designed to create changes at the deepest levels of consciousness and, consequently, in the most visible and important areas of your life.
If you follow it, it WILL work for you—I guarantee it! Following it requires commitment, determination and a deep desire to change.