The Fifth Reel Presents: PRETTY IN PINK feat. THE MANDATES

Friday, 20 February 2015 at 10:00 PM (MST)
Event Details
This February jump in the wayback machine with The Fifth Reel and UofC Film Society as we present John Hughes classic, 1986's PRETTY IN PINK.
 Teenager Andie is one of the not-so-popular girls in high school. She usually hangs out with her friends Iona or Duckie. Duckie has always had a crush on her, but now she has met a new guy at school, Blane. He's one of the rich and popular guys but can the two worlds meet?
We're celebrating all things 80's this evening so come dressed in your best 80's duds – acid wash jeans, over sized shirts, parachute pants, big hair. Etc etc. PRIZES WILL BE AWARDED TO THOSE IN THE BEST OUTFITS!!!
Before the movie you'll be treated to a radtastic preshow feat. Calgary's very own THE MANDATES
 "Hearty power-pop from some of Calgary's most talented musicians. Drawing from influences far beyond their hometown of Calgary, AB - The Mandates reach back through time and space and consistently bend the rules to create music that is strictly of their own collective mind." - Sled Island
The evening's festivites will be hosted by Calgary zaniest and funniest, improv comedy group THE KINKONAUTS
Prepare to be dazzled by their hilarious antics and mind bending challenges. Past highlights include a hard boiled egg race through the theatre, Arnold Schwarzenegger impersonation contests, and life sized rock em sock em robots. One can only guess what they have up their sleeve this time.
As per Fifth Reel tradition we'll have beer for sale in the lobby which you'll be able to bring into the theatre and enjoy while you watch the movie!
FIFTH REEL HOUSE RULES:
Audience participation and dressing up is always encouraged. Yelling, cheering, jeering, quote a long. are all also highly encouraged. Past screenings have been as loud and as rowdy as the last house party you've been to. The Fifth Reel is an interactive movie going experience, the audience makes the fun. If you expect to sit on your hands in silence for two hours then this might not be for you...
18+/NO MINORS
$9 Early Bird tickets if you buy before Feb 6th
$10 for members of The Fifth Reel, Calgary Underground Film Festival, and UofC Film Society.
$15 for non members (Free Fifth Reel memberships will be available inside the theatre for those who want to become members!)
Doors at 9:00, band at 10:00, movie starts around 10:30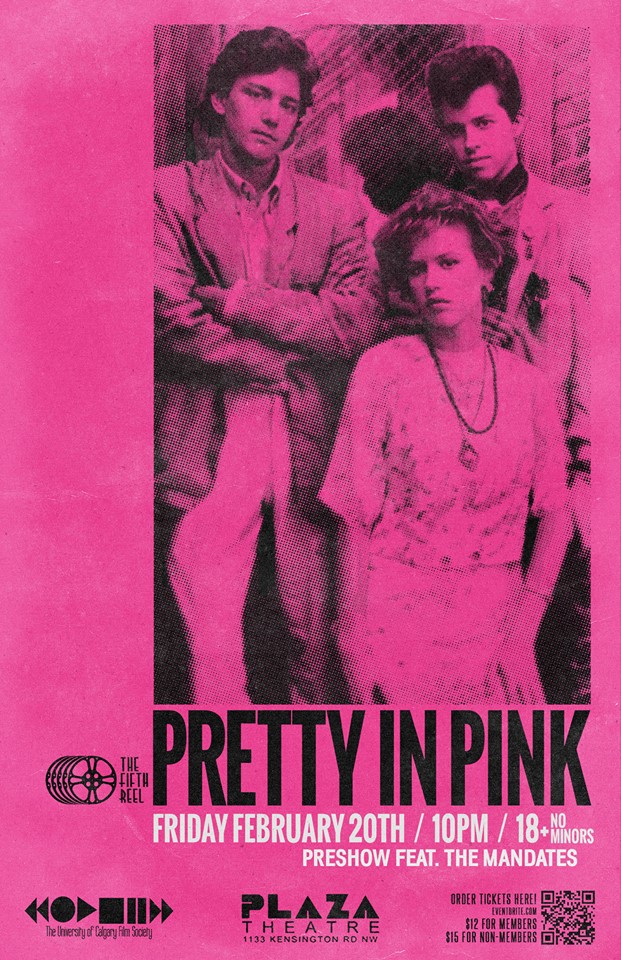 When & Where

The Plaza Theatre
1133 Kensington Rd NW
Calgary, Alberta T2N 3P4
Canada

Friday, 20 February 2015 at 10:00 PM (MST)
Add to my calendar
Organizer
The Fifth Reel is a screening club organized by a pair of film fanatics who longed to provide the movie lovers of Calgary with a unique and memorable theater going experience. Since 2012, they have hosted monthly shows of classic and cult movies; pairing films with live local music, a licenced auditorium, and always encouraging costumes and audience participation, The Fifth Reel is a night at the movies you just can't replicate at home.
As a member of The Fifth Reel you get discounts at places like Another Dimension Comics, The Oak Tree Tavern, Broken City, and improv shows by The Kinkonauts!