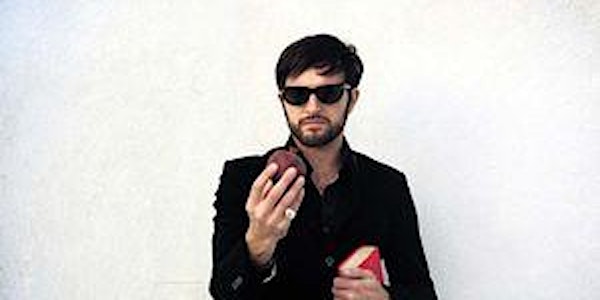 the fifty fifty arts collective presents Jerusalem in My Heart w/ Jessica M...
Description
The fifty fifty is proud to present Jerusalem in My Heart on October 14th, 2015.

Jerusalem In My Heart (JIMH) has been a live audio-visual happening since 2005, with Montréal-based producer and musician Radwan Ghazi Moumneh at its core. Moumneh is a Lebanese national who has spent a large part of his adult life in Canada and has been a fixture of the Montréal independent music community from his early days as guitarist in various notable 90s bands to his tireless activity as a sound engineer and producer over the last decade. Moumneh is also active in the Beirut and Lebanese experimental music scenes, where he spends a few months every year.
https://www.facebook.com/jerusaleminmyheart
http://cstrecords.com/jerusalem-in-my-heart/

Jessica Moss is a violinist and vocalist known in the experimental rock world for her work with Black Ox Orkestar and A Silver Mt. Zion, one of the pillars of Constellation Records. She also recently collaborated to the recording of the new Big Brave album. She is currently working on solo material for violon, voice and effect pedals.
https://www.youtube.com/watch?v=0TKnd0grfic
http://www.tra-la-la-band.com/

HANSMOLE
Local musician and visual artist Hannah van Adrichem has been performing locally in Victoria as Hansmole for the last 2 years. Hannah's strong songwriting abilities mixed with various electronics and vocorder techniques are a great addition to this line up. Hear her latest album Whitest Whiteness by following the link below.
https://hansmole.bandcamp.com/album/whitest-whiteness
https://www.facebook.com/hhhansmole?ref=ts&fref=ts
Organizer of the fifty fifty arts collective presents Jerusalem in My Heart w/ Jessica Moss (of A Silver Mt. Zion) and local artist HANSMOLE
the fifty fifty arts collective, located in unceded and occupied Lekwungen Territories (Victoria, BC), is a not for profit, volunteer-run, multi-disciplinary programming space that supports both emerging and established artists. We are committed to the underground, the underdog, the experimental and the emergent; to curatorial proposals, workshops and skill-sharing; and to group exhibitions, collaborations and artist talks. We seek to make our exhibition space viable to artists outside of Vancouver Island and the Lower Mainland, in order to exhibit work from across Canada and share it with our communities, thereby deepening both our critical and inspirational engagement with the arts. The collective programs bi-annually and supports an accessible application process, please see our submission FAQ sheet and guidelines to learn what we are looking for in a proposal package. We are always looking for dedicated volunteers. If you or someone you know might be interested in helping us be open longer please don't hesitate to contact us.