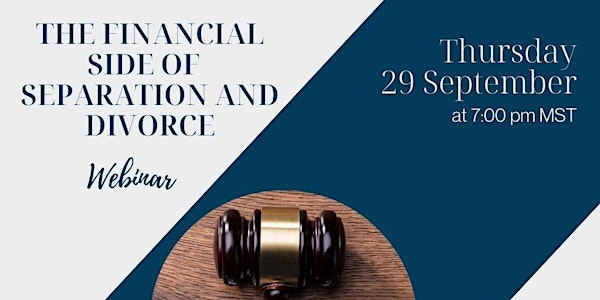 The Financial Side of Separation and Divorce
Join us on Thursday, Sept 29th at 7:00 pm to hear about the Financial Side of Separation and Divorce
About this event
Do you know what is taken into consideration when you are going through a divorce or separation? How is spousal and/or child support calculated? What is matrimonial property? Join Charles Fair as he discusses these topics.
Charles Fair has been practicing law for nearly 30 years and founded Fair Legal because he is passionate about helping others, ensuring their rights are protected and that they are treated fairly. Fair Legal deals with Criminal, Family, and Civil Litigation matters.
Join us on Thursday, September 29th, at 7 pm MDT.
This is a free event and will be held on zoom. The zoom link will be available through Eventbrite upon your registration, or you can look forward to an email with the link on September 29th at 12:00 pm.
Click on 'register' to reserve your ticket.
-
To learn more about services provided at the Canadian Centre for Men and Families visit: www.ccmfalberta.ca