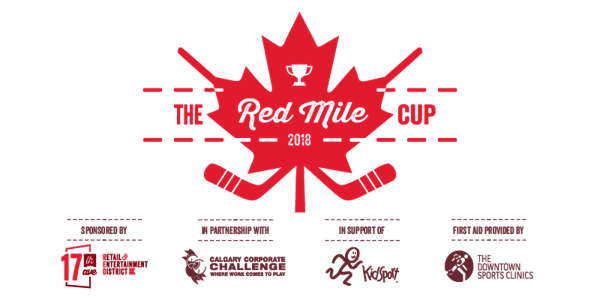 The First Annual Red Mile Cup: May 12th & May 13th 2018
Location
Tomkins Park
Tomkins Park, 17th Avenue Southwest
Calgary, AB
Canada
Description
UPDATE FOR PLAYERS!
Team captains will receive an email no later than the evening of Wednesday, May 9th in regards to the full schedule and their division information. If you didn't receive the email, click here to access the schedule! This information package will also include instructions on how to submit the player and team waivers online.
Please note that if your team prefers to print and drop off the waivers in person, the whole team doesn't need to be present, only the team captain. There are 2 ways a team can drop off their waivers in person:
Team captains may drop off player waivers in person on Friday, May 11th from 9:00am - 2:00pm at Tomkins Park and pick up their swag bags at the same time.

Team captains may drop off waivers the day of the tournament, Saturday, May 12th at 8:30am and pick up their swag bags. This is to ensure enough time before the tournament starts to organize the teams who missed Friday's drop off.
Teams who submitted their waivers online will be given their swag bags throughout the day on Saturday, May 12th during the tournament.
Event Details
Even if you don't play hockey, come on down for 17th ave's first ever 3-on-3 road hockey tournament! There will be celebrity guests, tons of giveaways and prizes for everyone, live music, games by donation for the Humboldt Broncos, and plenty more ways to get connected with your hockey community in Calgary.
17th Ave in partnership with Calgary Corporate Challenge in support of KidSport, present the First Annual Red Mile Cup! We invite Calgarians, young and old, big and small, to participate in this event! Get a team together for 17th ave's first ever 3-on-3 road hockey tournament.
When you register we'll ask for the age and skill level of all players so we can create divisional pools of teams based on their skill level to keep the competition fair.
Support The Humboldt Broncos:
Everyone is welcome to join the festivities this weekend - even if you don't play hockey! Games such as Top Shot will ask for a minimum of $1 donation in support of the Humboldt Broncos. There will be a bouncy house, ping pong, foosball, a photo booth, DJ and live music, free swag bags for all players and giveaways available to everyone, and a 50/50 raffle.
Grand Prizes:
In addition to a medal and bragging rights, each pool winner will receive a Grand Prize. Medals will also be awarded to second and third place teams in each pool.
Celebrity Game:
On Sunday, May 13th there will be a local celebrity road hockey game! Watch for details on who you will catch a glimpse of in the coming weeks. We encouraged everyone to come down to watch the game and enjoy the atmosphere.
Game Structure:
Each team will be placed in a round robin bracket and can expect to play at least two games. Games are 40 minutes each with two 15 minute halves and a five minute half time break. Saturday, May 12th are the qualifying games; teams who qualify for playoffs will play May 13th in the playoff bracket.
Team Structure:
Teams are made up of a minimum of four players, with a maximum of seven players. Teams can be all ages and co-ed. The pools for the bracket will be decided based on age group and skill levels.
Try your best to wear matching shirts - there will be a Team Spirit Award for the most enthusiastic (and well dressed) team!
BYOG - Bring Your Own Gear. We will not be providing any gear besides the nets and the balls for the tournament. Players are expected to bring their own sticks, gloves, helmets, and goalies are expected to bring their own pads, gloves, sticks, helmets, chest protectors, etc.

More Than Just Road Hockey!
The Red Mile Cup isn't just about road hockey - it's about bringing the community together to experience something unique and to kick off a great summer in Calgary! There will be live music, DJs, a concession stand, games, and a raffle (50% of the proceeds will be going to KidSport).
Mother's Day Gift Basket Giveaway
There will also be a Mother's Day Gift Basket Giveaway that will be drawn on Sunday, May 13th. To enter, come down to the ave and enter the draw! The gift basket will feature coupons and products from businesses along 17th ave!
Details
Date: Saturday May 12 - Sunday May 13, 2018. May 12th will be the Round Robin style games, Sunday May 13th will be the finals as well as a celebrity game with players from the Flames and the Olympic hockey team!
Time: 10:00AM - 7:00PM. The tournament will run from 10AM - 7PM both days.
Where: Tomkins Park. The main location of the tournament is Tomkins Park. The games will take place on 16th Ave between 7th & 8th St SW.
Cost: $20 per team
First Aid provided by: THE Downtown Sports Clinics
Waivers & Rules:
Sponsored By: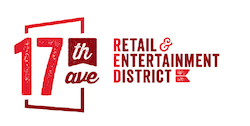 In Support Of:

---
FAQs
Are there ID or minimum age requirements to enter the event?
There are no age requirements for this event. We only ask that you choose the best age option for your team in the sign up which will determine which Pool your team will be in.
What are my transportation/parking options for getting to and from the event?
There 225 underground parking stalls behind the Best Buy on 17th ave, as well as 300 underground parking stalls under Shopper's Drug Mart on 17th ave.
What can I bring into the event?
Bring your hockey gear. i.e. sticks, runners, gloves, helmets. Goalies must bring all their own gear i.e. pads, stick, helmet, chest protector, gloves, etc. 17th Ave will not be providing any gear besides hockey nets and balls.
How can I contact the organizer with any questions?
If you have any questions about this event, email brz@17thave.ca re: Red Mile Cup Player Inquiry.