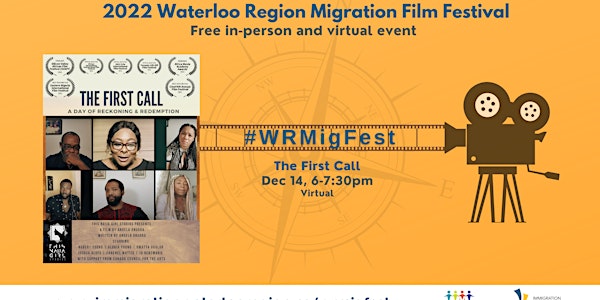 The First Call (Film Screening)
The First Call (film screening). Angela Onuora wrote, directed, and produced her first feature film during the lockdown.
About this event
Originally from Nigeria, Angela migrated to Ontario, Canada (the Region of Waterloo) in 2014. She co-founded a Women-in-Filmmaking Collective called Studio D-20, under the auspices of the Commons Studio – a part of The Working Centre Kitchener. She is presently completing her Masters in Film at York University in Toronto.
The film is 60 minutes long and we will have a Q and A with Angela following the screening.