'The First Casualty' in the Age of High-Tech Warfare

Thursday, May 17, 2012 from 6:30 PM to 9:30 PM (EDT)
Event Details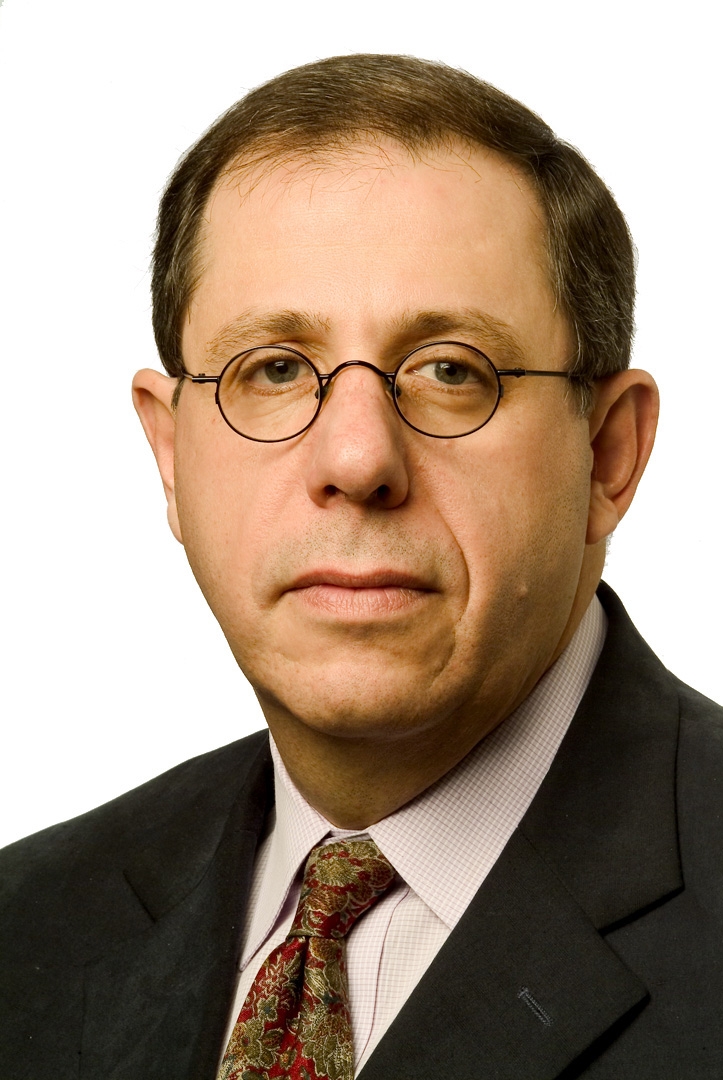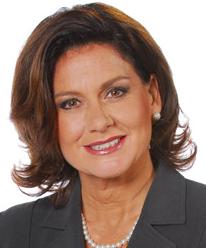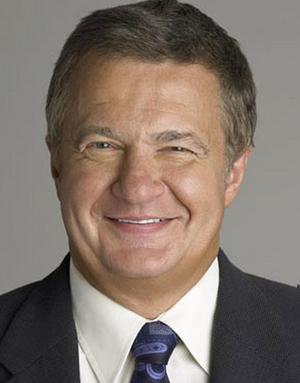 *NOTE: Advance tickets will not be available after 3:00 p.m. ET. There are a limited number of seats available at the door -- please arrive before 6:45 if you wish to pay at the door. You can also participate in tonight's event online at the J-Source liveblog and send comments via #cjfforum.

'The First Casualty' in the Age of High-Tech Warfare

Under Fire: Journalists in Combat is a new Canadian documentary that explores post-traumatic stress disorder, depression and substance abuse among war correspondents. This CJF Forum examines the changing nature of covering war, the psychological costs of war reporting, and the need for change in newsroom culture to help detect and address the problems correspondents face. Join moderator Tony Burman, Toronto Star foreign affairs columnist and former managing director of Al Jazeera English in a roundtable discussion including: psychiatrist Dr. Anthony Feinstein, featured in the documentary, along with Murray Brewster, Parliamentary defence reporter and senior war correspondent for The Canadian Press; Matthew Fisher, foreign affairs columnist with Postmedia; and Lisa LaFlamme, chief anchor and senior editor of CTV National News.
May 17 - Registration 6:30 p.m. / Presentation 7:00 p.m. / Reception 8:30 p.m.
TMX Broadcast Centre - Gallery, The Exchange Tower, 130 King Street West, Toronto
ABOUT OUR PANELLISTS

Dr. Anthony Feinstein is a professor of psychiatry at the University of Toronto. He received his medical degree in South Africa at the University of the Witwatersrand. He completed his training in Psychiatry at the Royal Free Hospital in London, England, before training as a neuropsychiatrist at the Institute of Neurology, Queen Square in London. His Master of Philosophy and Ph.D. Degree were obtained through the University of London, England. His neuropsychiatry research focuses on the search for cerebral correlates of behavioral disorders associated with multiple sclerosis, traumatic brain injury, and hysteria (Conversion Disorders). Dr. Feinstein is also involved in a series of studies of relevance to current issues within our society.  The questions being addressed are: How are journalists affected emotionally by their work in zones of conflict and what motivates them to pursue such dangerous occupations? Dr. Feinstein is the author of many books, including Dangerous Lives: War and the Men and Women Who Report It (Thomas Allen, Toronto 2003), In Conflict (New Namibia Books, 1998), and Journalists Under Fire: the Psychological Hazards of Covering War (John Hopkins University Press). His most recent book is Battle Scarred (Tafelberg Press, 2011).

Murray Brewster is currently based in Ottawa as the Parliamentary defence reporter and senior war correspondent for The Canadian Press, the country's national wire service. He has been a journalist for 27 years, mostly spent with CP. He spent over 15 months in Afghanistan covering both Canadian soldiers and the fallout of the war among the local population. His book, The Savage War: The Untold Battles of Afghanistan, was published last fall by John Wiley & Sons. Murray has also covered many other national and foreign assignments, notably the September 11, 2001 terrorist attacks in New York and the London train bombings. Brewster is the recipient of 11 national awards for broadcast journalism, the Ross Munro Award for war reporting and was a finalist in the 2010 National Newspaper Awards for defense reporting.
Matthew Fisher is the foreign affairs columnist for Postmedia News. As Canwest's Middle East and South Asia bureau chief, he was the only journalist based with Canadian Forces in Kandahar. He was been to Afghanistan more than 20 times and has also travelled extensively throughout the region. He has lived overseas for 28 years, residing in Belgium, Germany, Russia, Hong Kong, Britain, the Middle East and Afghanistan. He has travelled to 153 countries, all 50 U.S. states and all the Canadian provinces and territories. He speaks French and German and can make a fair fist of Spanish and Russian. Over the years Fisher has observed 14 wars and conflicts from Central America and eastern and central Africa to the Caucasus, the Balkans, Iraq, Timor, Afghanistan, Lebanon and Gaza and has been aboard warships many times in the Persian Gulf and Arabian Sea. Since the mid-70s he has travelled to every major Canadian overseas military mission and has visited most military bases in Canada. As well as embedding with the Canadian army, he has been to war with British, American and Australian forces and was one of the very few foreign eyewitnesses to the Rwandan genocide. He has worked as the bureau chief for Alberta and the Far North for The Globe and Mail and was an international affairs columnist for the Sun Media newspapers. Fisher joined the National Post as a columnist and reporter in Moscow in 2002 and moved to Postmedia News one year later.
Lisa LaFlamme is chief anchor and senior editor for CTV National News. For over a decade, LaFlamme has been on the road, covering everything from wars and revolutions  to elections and natural disasters  from some of the world's most dangerous locations. Since 9/11, she has covered every angle of its aftermath -- from New York to Afghanistan, Iraq to Guantanamo Bay. LaFlamme was on the ground in New York City covering the immediate after effects of the 9/11 attacks on World Trade Centre. Since then she has been in and out of Iraq several times covering the American invasion, elections, the Saddam Hussein trial and the region's ongoing civil unrest. LaFlamme has reported extensively on the Canadian mission in Afghanistan as well as the humanitarian crisis facing the Afghan people. In February 2011 she covered extensively the Arab Spring in Egypt and the fall of Hosni Mubarak.  LaFlamme is a trailblazer for women in Canadian news broadcasting. The award winning journalist, assumed the role of chief anchor for CTV National News in September 2011. A graduate of the University of Ottawa, LaFlamme began her broadcasting career in 1988 at  CFCA radio in Kitchener-Waterloo, her hometown.


ABOUT OUR MODERATOR
Tony Burman is former head of Al Jazeera English and CBC News, and has been an award-winning journalist and news executive for more than 35 years in Canada, United States, Europe and the Middle East. As of September 2011, he has been the Velma Rogers Graham Research Chair in News Media and Technology at Ryerson's School of Journalism. His role at Ryerson includes lecturing, research, writing and teaching a course on Journalism and Politics. During his time as MD of Al Jazeera's international English-language news channel in Qatar from 2008-2010, Burman guided AJE's growth in North America, including its launch in Washington D.C., the first major market to carry the channel in the United States, and the launch of the channel last year on every major cable and satellite platform in Canada. In 2010-11, he was Al Jazeera's head of strategy for the Americas based in Washington, overseeing AJE's expansion in the U.S. and Canada. Before Al Jazeera, he spent more than three decades as an award-winning news and documentary producer at CBC News in Canada, including nearly eight years as its Editor-in-Chief. From 2000-2007, Burman was Executive Director and Editor-in-Chief of CBC News in Canada, overseeing CBC's TV, radio and online operations. Burman was born in Montreal, educated at Loyola College and began his journalism career as a reporter with The Montreal Star.


When & Where

TMX Broadcast Centre
130 King St W
Toronto, ON M5H 3T9
Canada

Thursday, May 17, 2012 from 6:30 PM to 9:30 PM (EDT)
Add to my calendar
Organizer
Founded in 1990, The Canadian Journalism Foundation promotes, celebrates and facilitates excellence in journalism. The foundation runs a prestigious awards and fellowships program featuring an industry gala where news leaders, journalists and corporate Canada gather to celebrate outstanding journalistic achievement and the value of professional journalism. Through monthly J-Talks, a public speakers' series, the CJF facilitates dialogue among journalists, business people, academics and students about the role of the media in Canadian society and the ongoing challenges for media in the digital era. The foundation also fosters opportunities for journalism education, training and research. Please visit us at http://cjf-fjc.ca.