The First Iranian-Canadian Women's Leadership Conference
Description
SPEAKERS
Anousheh Ansari (Co-founder and Chairwoman of Prodea System and former Co-founder, CEO, and Chairwoman of Telecom Technologies)
Azar Nafisi (Author)
Banafcheh Hejazi (Family Doctor and Script Writer)
Behnaz Ghahramani (VP for Global Marketing of Luxury Collections, Ralph Lauren)
Bita Milanian (Senior VP of Global Marketing at GENBAND and Kandy.io)
Donna Ghalambor (President of SophArian Consulting and Coaching, LLC)
Fay Arjomandi (

Chairwoman of H2 Wellness, advisor of StudyTracks, and mimik. Former CEO at NantMobile, Vodafone xone

)
Ferial Govashiri (Former Personal Aide to President Obama)
Foojan Zeine (Speaker, Author, Psychotherapist, Life and Executive Coach)
Homa Sarshar (Published Writer, Award-Winning Journalist, and Media Personality)
Judge Shahla Sabet (The first Iranian Judge in the U.S)
Mariam Khosravani (Founder and President of Iranian American Women Foundation)
Maryam Ghiai (Senior IT Executive, TD Bank)
Melody Adhami (President and COO at Plastic Mobile)
Nazie Eftekhari (

CEO and principal architect of HealthEZ & founder of The Araz Group

)
Parisa Khosravi (Founder and President of Payam Global Strategies LLC)
Rozita Moazemi-Farhani (VP of Change Management and Training for the CBRE group)
Rudi Bakhtiar (Journalist, Reuters News Agency, previously CNN)
Shiva Amiri (Chief Executive Officer of BioSymetrics)
This conference is a collaboration between Tirgan and the Iranian American Women Foundation (IAWF) to host the first Canadian Leadership Conference with a focus on women with Iranian origins. This event, held at the prestigious Agha Khan Museum, will be IAWF's first international conference followed by London (UK) in September 2017.
The conference will be divided into several inspiring panels and networking opportunities. While celebrating the accomplishments of hardworking and talented women of our community, we have designed this event to offer the participants several opportunities to connect with other accomplished and ambitious women and grow their professional support network.

AFFILIATES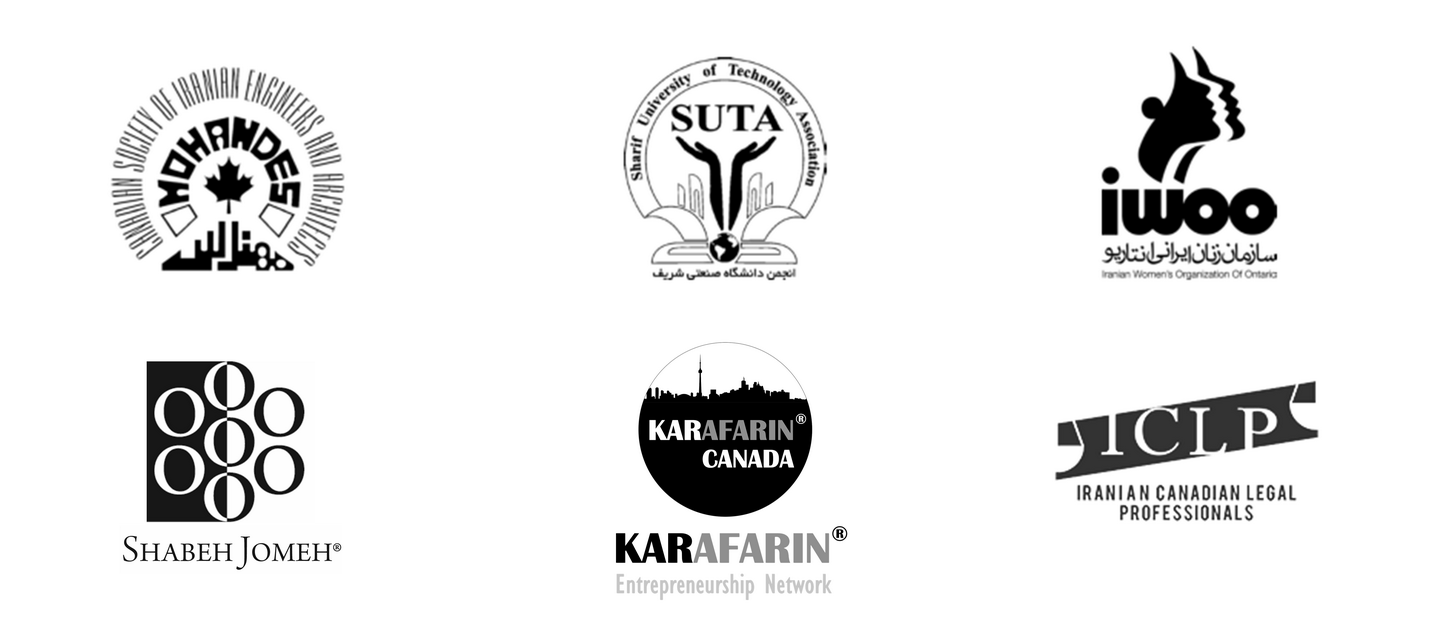 SPONSORS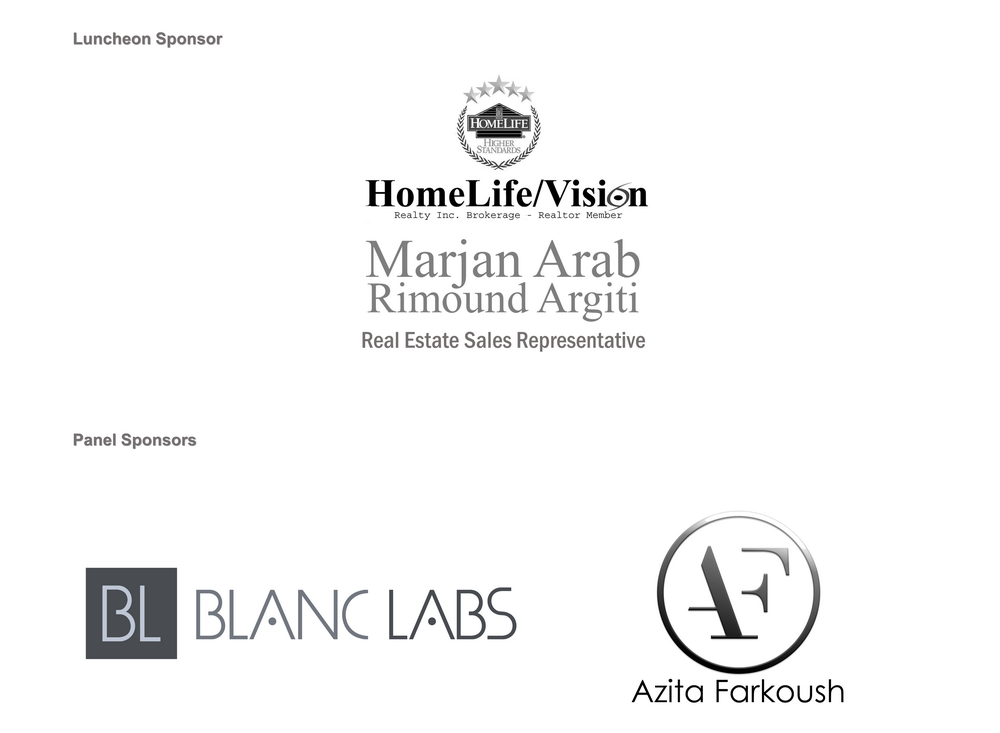 DISCLAIMER:
- Please note that the language of all sessions is English.


To stay up-to-date and get more information about the program schedule and our speakers, please like us on Facebook, choose GOING on our Event Page and check out pur pages on IAWF and the Tirgan websites.

Don't forget to check out this preview video.