Description
A good event to relax after final exam!
RUCSSA invites all students to enjoy this first RUCSSA billiards tournament. If you love billiards and want to meet more friends then come and join us!
If you win in this tournament you can get $200!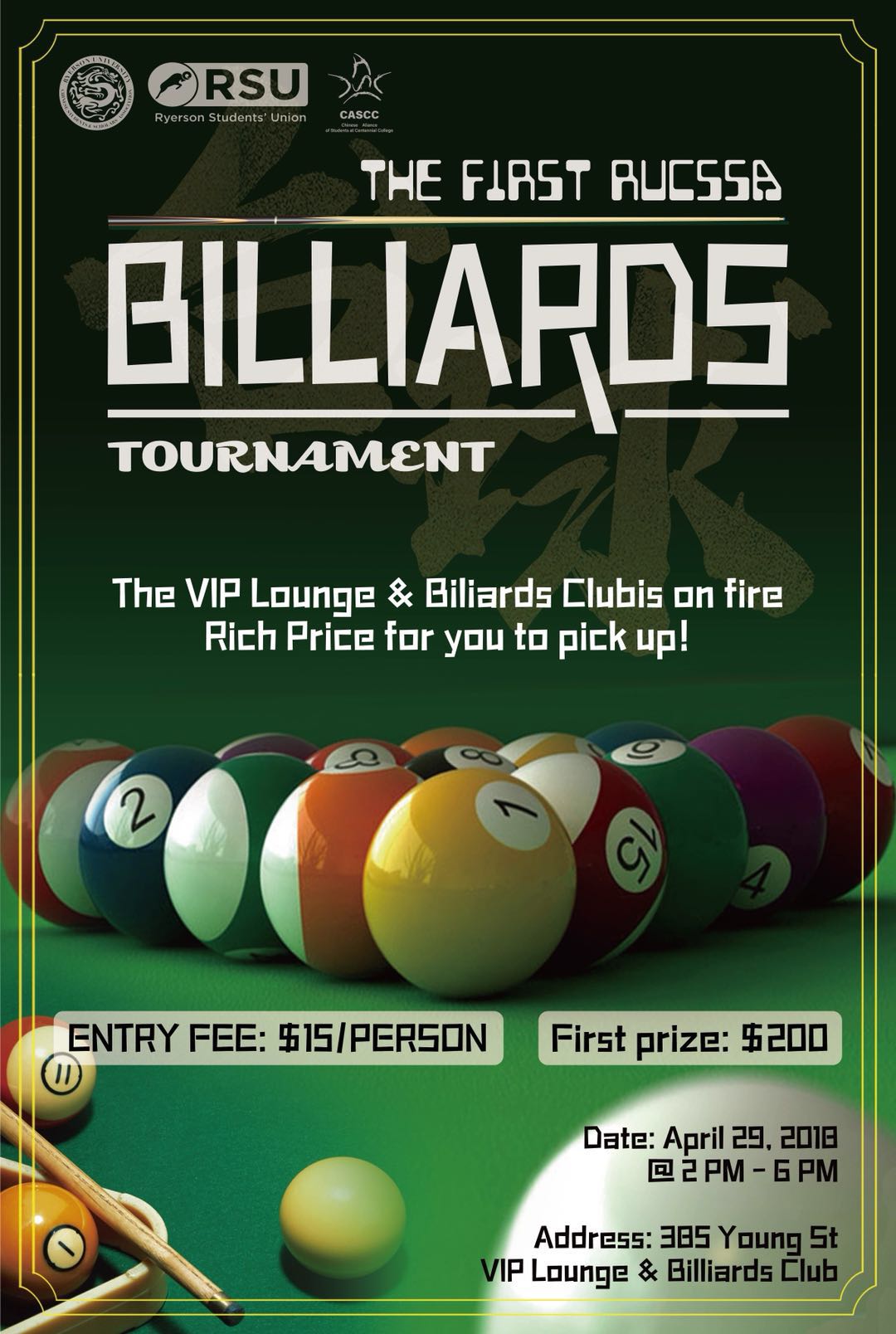 VIP Lounge & Billiards Club
385 Yonge St
April 29. 2018 2PM-6PM
Rich price for you to pick up! YOU DON'T WANT TO MISS THIS!