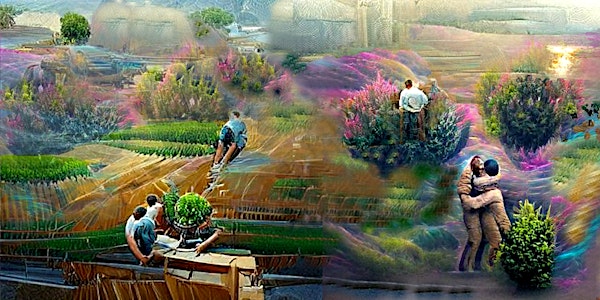 THE FOREST UNDERGROUND: HOPE FOR A PLANET IN CRISIS
Land & ecosystem degradation reversal. Protect & rehabilitate watersheds, increase carbon storage & recovery of native biodiversity & crops
About this event
Farmer-managed natural regeneration (FMNR) is a low-cost, sustainable land restoration technique used to increase both food and timber production, and resilience to climate extremes. It involves the systematic regeneration and management of trees and shrubs from tree stumps, roots and seeds.FMNR adapts centuries-old methods of woodland management, called coppicing and pollarding, to produce continuous tree-growth for fuel, building materials, food and fodder without the need for frequent and costly replanting. On farmland, selected trees are trimmed and pruned to maximise growth while promoting optimal growing conditions for annual crops (such as access to water and sunlight). When FMNR trees are integrated into crops and grazing pastures there is an increase in crop yields, soil fertility and organic matter, soil moisture and leaf fodder.FMNR returns degraded croplands and grazing lands to productivity, it can be used to restore degraded forests, thereby reversing biodiversity loss and reducing vulnerability to climate change. There is also a decrease in wind and heat damage, and soil erosion.
It is a way to enhance the agricultural land with a supply of ecosystem services that have been depleted by land degradation. It is a means to protect and restore watersheds, increase carbon storage, and recover native biodiversity resulting in increased crop yields with this low cost method.
FMNR was developed by the Australian agricultural economist Tony Rinaudo in the 1980s in West Africa.
Tony Rinaudo received his Bachelor's Degree, Rural Science University of New England Australia, and agronomy through the University of Armidale as well as attending the Bible College of New Zealand (Diploma in Bible and Missions). Rinaudo is known for putting forward a deforestation management practice known as farmer-managed natural regeneration (FMNR). Following his marriage they ended up for 18 years in Niger, Africa which Rinaudo described as a "moonscape." Though many tree planting methods were tried the degraded land and the population were facing desert like conditions, famine, disease and drought. Though these degraded conditions exist, without resources for sustaining life FMNR provides sustainable land regeneration to restore Africa's uplands. Through FMNR, a means of pruning and management, the underground forest of roots catalyzed into trees above ground. Rinaudo worked with local farmers in Niger in the transformation of hectares of dry land. He has worked as the Principal Natural Resources Advisor for World Vision Australia, and is currently the Senior Climate Action Advisor. Rinaudo is recognized for both his environmental and humanitarian approaches for global initiatives.
Rinaudo was the 2018 Laureate of the Right Livelihood Award and bestowed the Member of the Order of Australia. Rinaudo, the "alternative Nobel" winner was portrayed in a documentary "Forest Maker" created by German director and film maker Volker Schlöndorff' Following the making of the film, a panel session went into the FMNR approach, and the African Forest Landscape Restoration Initiative (AFR100)
Tony Rinaudo, BSc AM. Agronomist, Senior Climate Advisor World Vision, Forest Maker, Famine Fighter. Rinaudo is an Australian agronomist who has pioneered and championed a simple method to grow trees in dry and degraded lands. He has empowered and inspired a farmer led movement across continents, regreening the lands, improving the livelihoods of millions and helping to combat biodiversity loss and climate change.
We along with Tony Rinaudo are excited to let you know that his new autobiography The Forest Underground: Hope for a Planet in Crisis, will be published on April 30th 2022 by ISCAST–Christians in Science and Technology – see media release, first chapter sample, and product info sheet attached. FMNR video release