Description
Duck Soup (1933)
USA 69min. PG
Directed by Leo McCarey
Starring Groucho, Harpo, Chico, Zeppo, Margaret Dumont, Louis Calhern
"Hey! Do you want to be a public nuisance?"
"Sure! How much does the job pay?"
What's the greatest anti-war comedy of all time? The greatest Marx Brothers movie of all time? I give up. It's probably Duck Soup, the fourth film by The Marx Brothers. Panned upon its release, the bristling satire finally got some well-deserved respect in the 1960s when it was discovered by the anti-war crowd. It stills works today. Trust me.
In the film, Rufus T. Firefly (Groucho) is named president/dictator of bankrupt Freedonia and declares war on neighboring Sylvania over the love of wealthy Mrs. Teasdale (Dumont).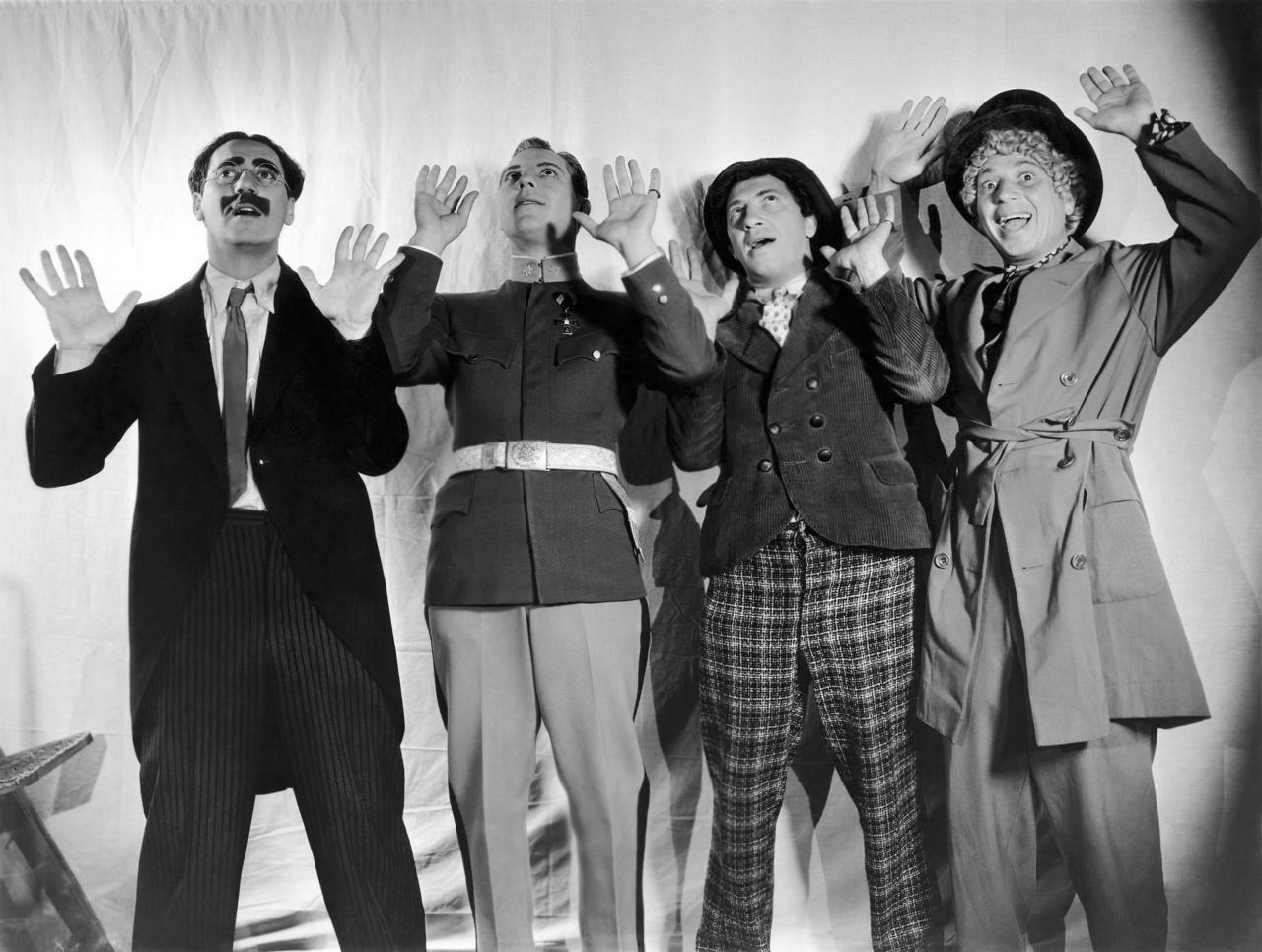 The anarchic and absurdirst Paramount films of The Marx Brothers, which also include The Coaconuts (1929), Animal Crackers (1930), Monkey Business (1931) and Horsefeathers (1932), were finally restored in 2016. Come see Duck Soup on the big screen, the way it was meant to be seen!
Preceded by shorts and cartoons from 1933.
New 4K restoration presented on a studio-produced DCP, courtesy Universal Studios.
Disclaimer: All Revue membership discount benefits apply. Member free screening not applicable.