Come join us for a double feature and double the fun!
About this event
Join us for a screening of MEAN GIRLS and CATCH ME IF YOU CAN!
Gates Open: 7:00 PM
Bingo: 7:30 PM
Acoustic Performance: 8:00 PM
MEAN GIRLS: 8:30 PM
Trivia: 10:00 PM
DJ: 10:15 PM
CATCH ME IF YOU CAN: 10:45 PM
TICKET INFO & PRICING
Your ticket includes admittance for 1 vehicle (all passengers included!), a movie snack box, and water for 4 people! Tickets will remain on sale until SOLD OUT!
You MUST purchase your ticket through Eventbrite to obtain entry.
Ticket Price: $25.00
Paid your events fee this year? Your ticket will be free. Reserve your spot by paying the $25.00 up front, and you will receive a refund after you attend the event. If you do not attend the event after reserving your spot, you will not receive a refund.
INFO
Entry will be first come, first serve due to the venue occupancy limit.
Ticketholders/Students MUST bring their Conestoga OneCard and Ticket to obtain entry. No pictures or photocopies will be accepted.
Tickets are non-refundable and non-transferable. No refunds will be issued for lost or stolen tickets.
HERE'S WHAT WE'LL BE WATCHING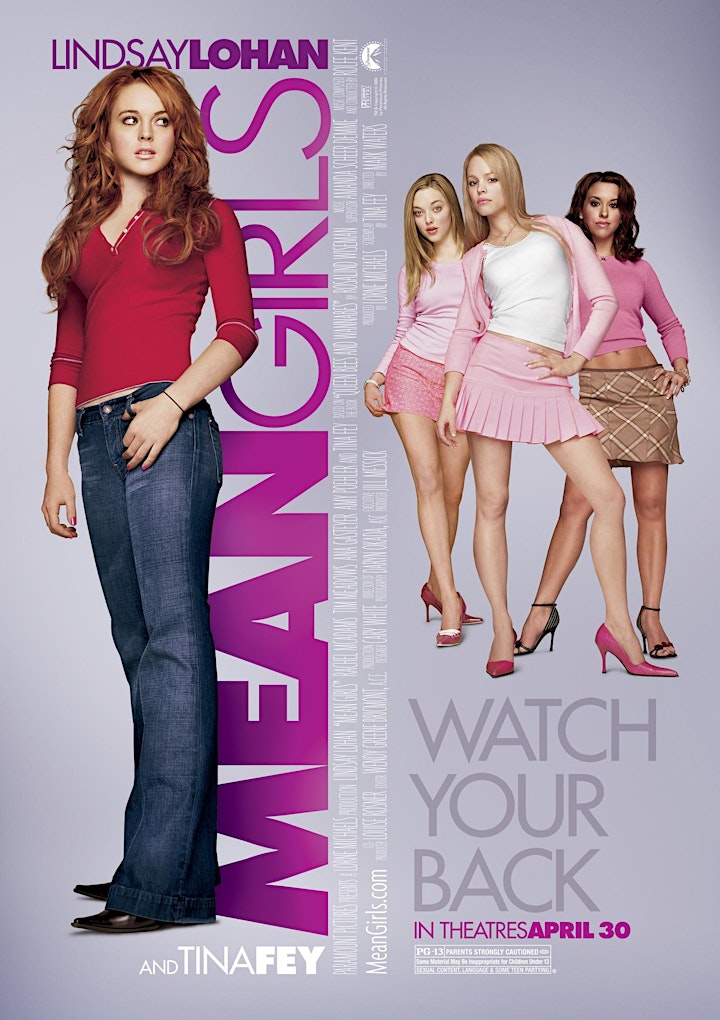 MEAN GIRLS
Teenage Cady Heron (Lindsay Lohan) was educated in Africa by her scientist parents. When her family moves to the suburbs of Illinois, Cady finally gets to experience public school and gets a quick primer on the cruel, tacit laws of popularity that divide her fellow students into tightly knit cliques. She unwittingly finds herself in the good graces of an elite group of cool students dubbed "the Plastics," but Cady soon realizes how her shallow group of new friends earned this nickname.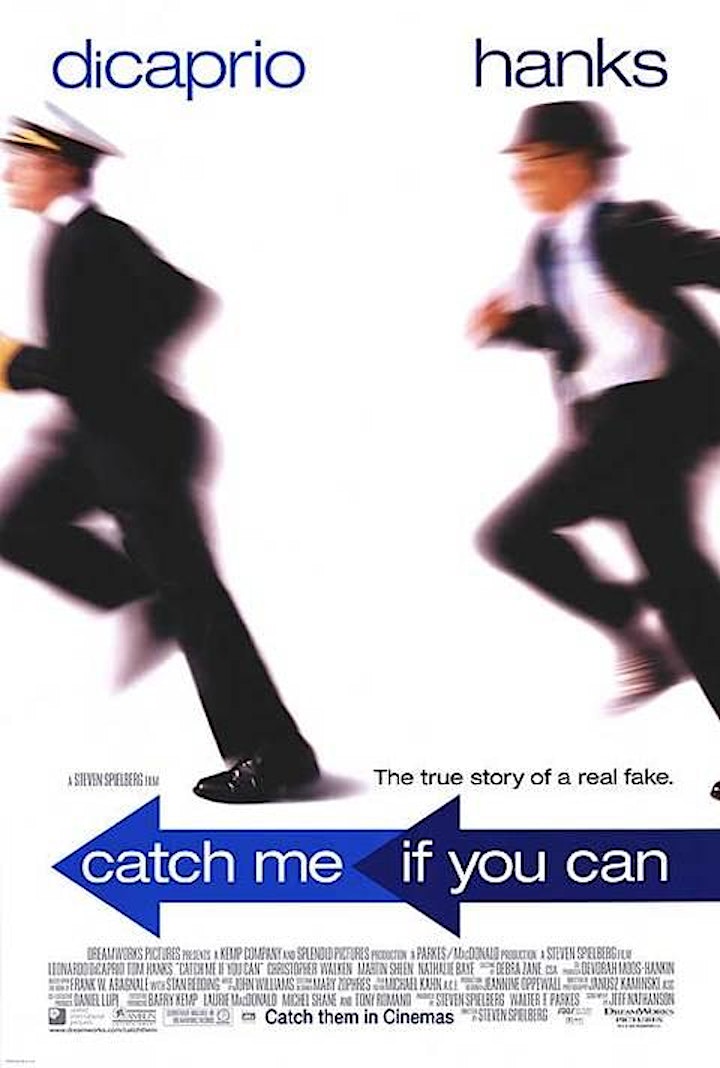 CATCH ME IF YOU CAN
Frank Abagnale, Jr. (Leonardo DiCaprio) worked as a doctor, a lawyer, and as a co-pilot for a major airline -- all before his 18th birthday. A master of deception, he was also a brilliant forger, whose skill gave him his first real claim to fame: At the age of 17, Frank Abagnale, Jr. became the most successful bank robber in the history of the U.S. FBI Agent Carl Hanratty (Tom Hanks) makes it his prime mission to capture Frank and bring him to justice, but Frank is always one step ahead of him.
Frequently Asked Questions
What COVID-19 procedures/policies will be in place?
For a full list of COVID-19 procedures and policies, please visit: http://www.bingemans.com/downloads/covid-19/covid-19-update-on-the-grand-drive-in-2020-08-28.pdf
How many people can I bring?
Your ticket includes admittance for 1 vehicle and all it's passengers. Ticketholders MUST be current Conestoga College students, however their guests do not need to be. Ticketholders may bring as many guests as their vehicle can legally hold.
What does my ticket include?
Tickets include admission into Bingemans and a movie snack box for your car! The movie snack box includes popcorn, a shareable candy snack and 4 bottles of water.
Can I purchase a ticket at the gate?
No, all tickets must be purchased in advance.
Can I leave and come back into the venue?
There are no in and out privileges at any time.
Will the event be cancelled if it rains?
The event will run rain or shine.
Where is the entrance to the Drive-In?
Once you are through the Bingemans Camping Resort Entrance, turn left. There will be signs guiding you to the Drive-In line.
Can we sit outside our vehicle?
Guests must remain in their vehicles at all times - this includes sitting on roofs, trunks, or beds of pickup trucks.
Can I bring my own food and beverage?
Yes, you can, however alcohol is not permitted to be brought in under any circumstances. You are also welcome to visit the concession booth area at the entry and purchase items on site. Physical Distancing measures will be in place at all times, and we ask that you return to your vehicle immediately after purchasing. Wear a mask
Are there washrooms available?
Yes, there are. The washroom facility is located at the rear of the venue. As you approach the washroom area, please respect social distancing rules and a staff person will direct you to the proper washroom. As this is an attended area, the staff will be cleaning frequently, and you must follow their directions. Wear a mask
If I have questions, who can I contact?
Email us at csievents@conestogac.on.ca