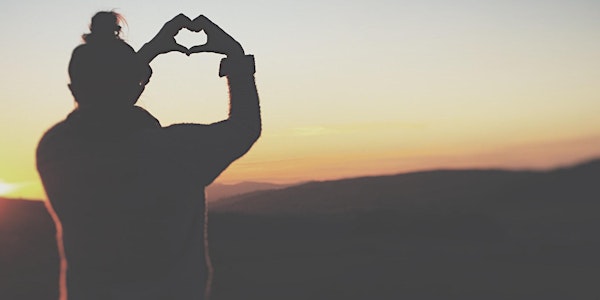 The Future Is Yours: A Recession-Proof Masterclass.
A Masterclass For More Peace of Mind During Turbulent Times.
About this event
Resilience is the most valuable skill you can possess during a potential recession, a persistent work challenge, or a family conflict.
Confidence and resilience is not something we are born with. Although these skills aren't innate, they can be learned and developed. Why are so many people stressed over common issues? In a word, practice. People are great at worrying. Individuals feel marginalized at work. When we stress often whether it's real or perceived it makes us sick and unhappy.
This 3 day online resilience masterclass led by Marie Bodine introduces you to completely new practices to make decisions without regret, to stop worrying over small stuff (or even the big stuff) and to use your brain for better things than stressing out or judging others. This event is open to all genders and all backgrounds looking to develop more inner peace.
On Tuesday July 26 at 7 pm EST your 3 day recalibration begins. Your masterclass is held for 3 consecutive nights until Thursday July 28. This masterclass leads you back to a strong and confident relationship with yourself and the changing world around you. Using simple strategies you can use the same day and practices that strengthen over time, your body and mind reboots to a more centered way of being.
Your masterclass uses three proven strategies:
1) Powerful mind and bodywork practices you can use during and after the event.
2) Group and individual confidence challenges that stretch you intelligently.
3) Conscious and strategic group integrations with a supportive network.
At the finish line you will:
1) Learn about different types of stress and when to use them effectively.
2) Start rewiring your brain for calm clear thinking using mindfulness and breath patterns no matter what is happening around you.
3) Develop more clarity for a wealthy life.
This one time registration gives you access to 3 nights of live online group sessions with resilience coach Marie Bodine. Each online session runs 120 minutes with a video replay available for 7 days.
Wear comfortable clothing, and have your journal near by. Your Zoom session includes an introduction to the science of a winning resilient mindset, a curated playlist, powerful meditations, breathing sessions, weekly actions, and group support in a private WhatsApp community.
You will be sent a private Zoom link to access your sessions shortly after signing up.
Disclaimer: This practice is not a substitute for prescription medication, or health advice from your medical professional. Let go of mental attachments, and arrive with an open mind. As this is a small online group, we want the most present and active people to join us and to commit for the entire 3 days. For this reason, there will be no session substitutes or refunds.
Invite a friend to join your journey. Groups of 4 or more receive a 20% discount on your next workshop series.