Description
THE*FUTURE*OF*ALTERNATIVE*HEALTHCARE
"Between stimulus and response, there is a space. In that space is our power to choose our response. In our response lies our growth and our freedom."
~ Victor Frankl
What does optimal health mean to you?
Did you know that each cell in the body resonates at a specific frequency?

Do you want to learn how your cellular frequency data can hold the key to self-healing?
In our modern world, we understand there is no such thing as a one size fits all approach, especially when it comes to our health. We are all unique, therefore we need to make decisions about our health that factor in our genetic individuality.
How can we understand our own genetic makeup?

Read below...
---
OUR*BODY'S*FREQUENCY*HOLDS*THE*KEY*TO*UNDERSTANDING*OUR*HEALTH
Everything and everyone, including you, is made up of atoms that emit waves of energy called electromagnetic frequencies (EMF). Atoms continuously give off and absorb light and energy and have their own unique frequency and vibration.
Every cell emits energy, creating an electromagnetic field that can also be measured outside of your body.
In order to become a generator of our own destiny, we need to keep our mind/body connection healthy.
This Exclusive workshop will give you a unique insight into your bodies cellular frequency data; the information will be 100% personalized based on your bodies bio-feedback response.

It's time to discover the future of alternative health care!
---
DECODING*OUR*BIOLOGICAL*IMPRINTS
As we know, Life can be pretty tough on a tree! Drought, excessive rain, fire, insect plagues and disease epidemics, injuries, thinning, air pollution, all leave their mark on a tree's annual growth rings.
Trees are top-notch biological indicators. Their annual rings reveal the events that have occurred in our environment.
Likewise, our bodies store imprints imprints of emotional and physiological stress and strain.
---


WORKSHOP*OVERVIEW
Topics Covered:
* De-Coding Your Nervous System
* Cellular Frequency Therapy
* Self-Healing, True Or False?
Live Demonstration: Dimitri Polityco performs a live demonstration of his breakthrough patented Bio-Feedback Evaluation Technology.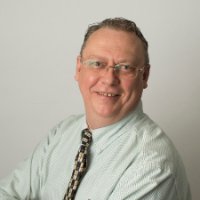 Russian Physicist, Dimitri Polityko uses breakthrough neuroscientific technologies to analyze the state of your cellular health. Using an algorithm and technology invented by Polityko and perfected over decades of data collection through a biofeedback technique and assembled as a colour coded image of your body and organ systems. During your session, Dimitri will personally review and recommend healing modalities best suited for you to achieve cellular balance and optimal healing of mind, body, & soul.
Based upon a detailed and lengthy analysis of the data collected, Polityko recommends remedies which he selects from more than 10,000 botanical ingredients. The combined healing modalities will be administered over 90 days at which time a follow-up diagnostic is run with Dimitri to measure results and discuss next steps if any.
---
WHAT*TO*EXPECT*DURING*THIS*EXCLUSIVE*WORKSHOP
Gain a key understanding of electromagnetic analysis

Understand how Frequency Therapy interacts with the body to address root causes

Witness a full-length demonstration of this game-changing approach to health & well-being

Unique question & answer segment

The rare opportunity to schedule a personal analysis with Dimitri

$50.00 Soul 7 gift certificate
---


O U R * M I S S I O N
Soul 7 is a labor of love, a Mission oriented wellness clinic with the purpose of optimizing people's innate ability to self-heal.
We use Health Canada approved Frequency technology to balance the nervous system by resolving frequency blockages that may be impeding our client's ability to self-heal.
Think of it as 21st-century acupuncture combined with biofeedback. In collaboration with world-renowned scientists, we use cutting-edge biofeedback neuro-technology to assess our client's personal frequency blockages at the cellular level.
The fact is that most people in North America are not aware of the existence of these technologies that are widely used in places like Germany, Russia, and China.
In North America, we are preoccupied with symptom relief and management largely provided by drugs, radiation, and surgery. The notion of prevention and getting at the root cause of illness is not the focus of much of Western philosophy. In Soul 7, prevention and getting to the root cause is everything we're about. It's our Mission.
InPeace,
Bob Berman, Founder