About this Event
WATCH THE RECORDING [aired Sept 21, 2020]
There are more than half a million Canadians currently living with dementia, including Alzheimer's, the most common type of dementia. By 2031, that number is expected to rise to close to a million.
For every person living with dementia, one or more family members provide unpaid care, and the demand on caregivers increases as the disease progresses (source: Alzheimer Society of Canada).
Globally, the numbers are even more shocking. By 2030, an estimated 70+ million people worldwide will be living with Alzheimer's or a related dementia. Age may be a risk factor, but Alzheimer's is not a normal part of aging – and it is quickly becoming a global health crisis that we simply can't afford to ignore.
So, why do we still have more questions than answers when it comes to prevention, new treatments, and ultimately, a cure? This event aims to address those questions, as well as the stigma of Alzheimer's and dementia, and provide solid answers about the current state of research.
Jay Ingram, science broadcaster and author of 'The End of Memory,' will speak about the three questions that he is asked about Alzheimer's and dementia, most often:
Will I get it?
What can I do to reduce my risk?
What happens if I do get it?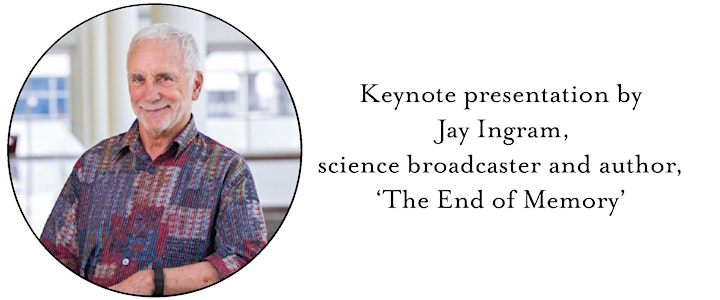 After his keynote, Jay will moderate a panel of experts in the field, including:
• Dr. Donald Weaver, Co-Director of the Krembil Brain Institute at UHN, who is also a neurologist and a medicinal chemist working on an Alzheimer's drug
• Dr. Saskia Sivananthan, Chief Research & KTE Officer, Alzheimer Society of Canada, who has studied the societal and global impact of Alzheimer's and dementia
• Dr. Andrea Iaboni, a Geriatric Psychiatrist and clinician-scientist at KITE Research Institute at UHN, as well as Medical Lead of the Specialized Dementia Unit.
• Leonard Howe, who lives with Lewy body dementia, and his wife and care partner Naome are vocal advocates who share their expertise from lived experience of the disease
A Q&A will follow the panel discussion, during which our experts will address questions submitted in advance from people living with Alzheimer's and dementia, as well as their caregivers and others in the community with an interest in this topic.
With this unique virtual event, we hope to engage, educate and inspire our community about the great work being done through advocacy efforts, the development of new technology and techniques to help improve quality of life for those living with Alzheimer's and dementia, and with advances in research. Where there is science, there is hope.